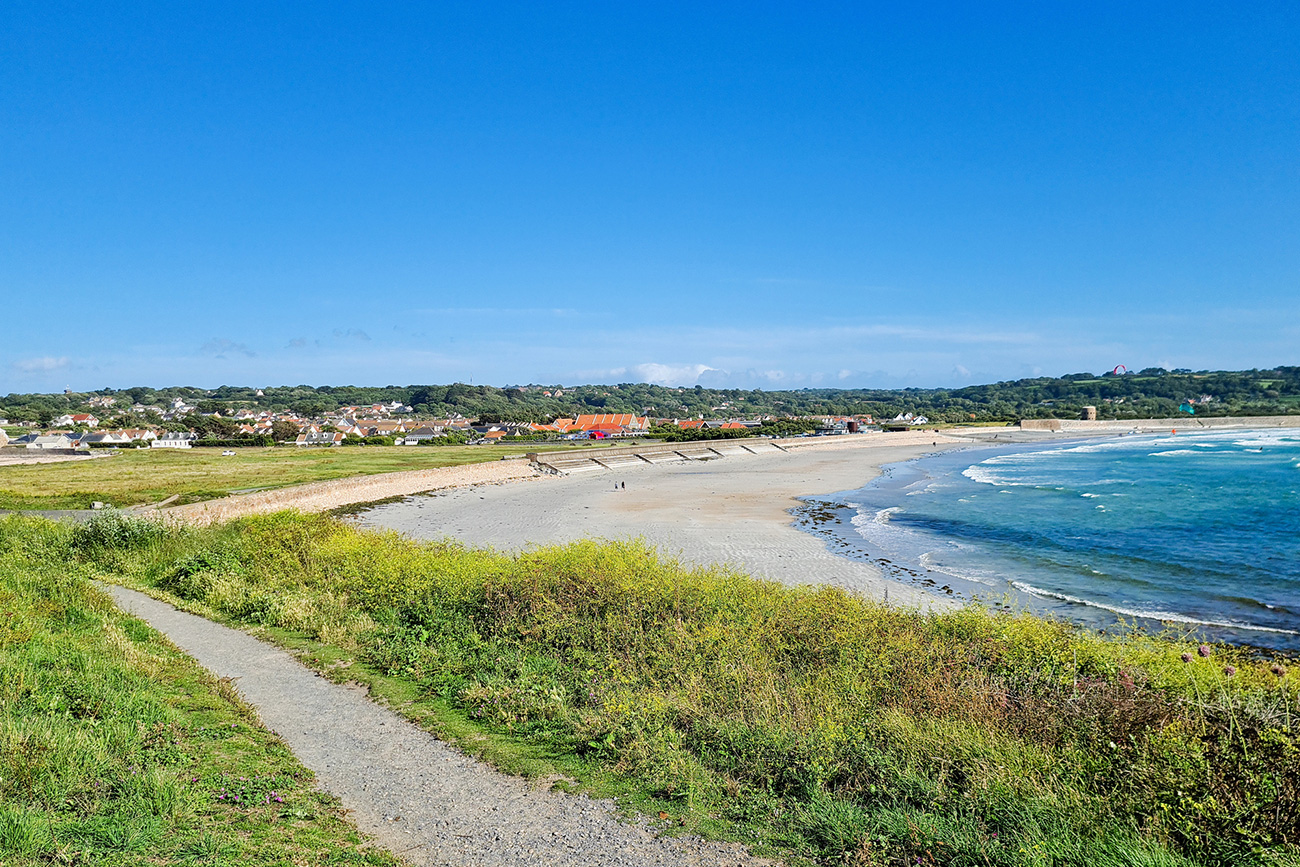 Guernsey, one of the Channel Islands, boasts picturesque landscapes, historic sites, and outdoor activities that attract tourists from all over. If you're looking for the best places to visit, you can't go wrong with these recommendations straight from the locals.
Coastal Paths in the South and East
Hiking is a popular pastime in the southern and eastern parts of Guernsey and locals flock here to unwind and enjoy the stunning sea views. Vikki Bennett, founder and director of VB Property Consultants Limited, suggests visiting Petit Port Bay, Moulin Huet Bay and Fermain Bay. 
Sara and Chantelle, founders of online tea shop Lulu Sera, recommend kayaking or paddle boarding down the coast. 
Antonia Rainbow, owner of Guernsey with Kids blog, recommends Icart Point for its refreshing feeling and a walk from Portelet to the Fairy Ring, as well as a visit to Victoria Tower and The Little Chapel.
West Coast Beaches
The western part of Guernsey features stunning beaches such as Cobo Bay and Vazon Bay, which are a favourite of Valeria Silva, a love and empowerment coach who moved to Guernsey from Madeira as a baby. She enjoys visiting these beaches for walks, meditations, and Saturday morning breakfast with a view.
Bathing Pools at La Vallette
For an active holiday, don't miss the Bathing Pools at La Vallette. According to Jess, a photographer and travel blogger who moved to Guernsey from New Zealand in 2020, you can go for a dip any time of the day and year.
Herm Island
If you're looking to maximise your time in the Channel Islands, make sure to visit Herm Island, just a twenty-minute ferry ride from St. Peter Port. Herm is known for its picturesque scenery, secluded beaches, and rich wildlife, and offers a variety of activities such as hiking, bird watching, and swimming.
Do you wonder what else could you do in Guernsey? Find out in the following article: Top 10 things to do in Guernsey