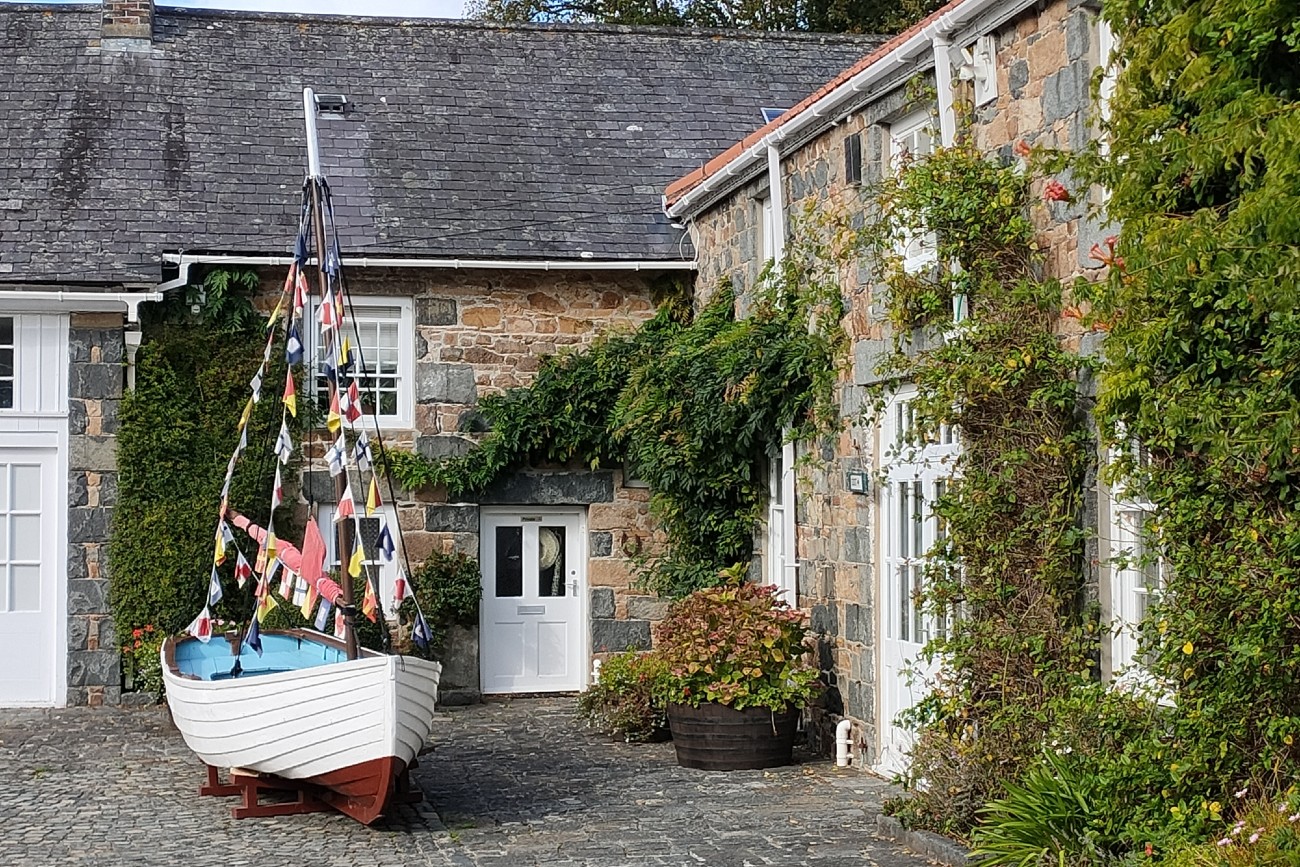 Guernsey is the gem of the Channel Islands. It is easily reached by boat or air from the UK or France. And boasts some of the best temperatures in the Channel Islands. The island is scattered with sandy coves, beautiful beaches, historic castles, and epic outdoor adventure activities. But, if you want to laze around and indulge in luxury…you can do that as well.
There are so many unique experiences, some just a little out of the ordinary waiting for you. Keep reading for some of the top things to do in Guernsey.
Top 10 things to do in Guernsey
1.  Hire a bike
Guernsey is a cycle-friendly island with 11 official cycle routes for all levels. But of course, you can plot your own adventure around the island. Bring your own, or there are plenty of places to hire a bike. You can even hire an e-bike if you are feeling a bit lazy but don't want to miss out on the adventure.
2.  Peruse the island markets
Many small food and artisan markets are scattered throughout the island, including the fresh Friday market in the main market square in St Peter Port. You can also make your way to Sausmarez Manor on a Saturday morning for the farmer's market. Check out the local information boards or ask any of the locals. They will be more than happy to see you supporting the local businesses.
3.  Visit Castle Cornet
Make your way to the 800-year-old Castle Cornet to see the gunners dressed in 19th-century costumes fire the gun at midday. To keep everyone entertained, there are four museums on the grounds and plenty of open space to explore.
4.  Old Government House
Now a luxury hotel, experience afternoon tea served in the formal surroundings or dine al fresco where you can overlook the harbour and neighbouring islands. There is a selection of dining and bar options for you to choose from.
5.  Hauteville House
Hauteville House was home to the famous French writer Victor Hugo whilst in exile from France. The gardens have been lovingly restored and include a kitchen garden and an impressive selection of fruit trees. Make sure you book in advance.
6.  Victoria Tower
Ascend the stairs of Victoria Tower in St Peter Port for a sweeping panoramic view across Guernsey's west, north and east coast.
7.  Explore the Military Museum
This excellent museum boasts an impressive range of exhibitions, displays and information on WWI and WWII, including the German occupation of the island. It is set in underground tunnels that the Germans originally built as a fuel storage facility for U-Boats.
8.  Jump aboard the Petit Train
This train departs from Albert Pier from April until October. The ride takes around 40 minutes and is the best way to see the charming capital. Warning – if the weather is not good, the train does not run.
9.  Forage for Seaweed
Join a Seaweed Foraging Tour departing from Port Soif and learn about Guernsey's seaweed. During this hands-on experience, you will find out about its many uses in the cosmetics, farming and fashion industry, along with how the locals use it in their cuisine. You can even sample some fresh seaweed you harvest.
10. Explore the surrounding islands
Take a day trip to Herm, which is only a 20-minute ferry ride, or Sark, which is a 50-minute ferry ride. When you arrive at Herm, you can easily explore the scenic coastal paths for a few hours, which meander numerous bays and coves. Sark is a traffic-free island, so get around like a local. Rent a bike and let the adventures begin.
Make sure you put Guernsey at the top of your list for the next places to visit and tick of some of the top things to do in Guernsey.
The best part is you don't need a tremendous amount of time or money to experience the island's delights. All you need is a long weekend and a willingness to experience relaxation and rejuvenation at its best.
Enjoy more adventures in Guernsey! Find out more in the following article: Surfing in Guernsey, Channel Islands