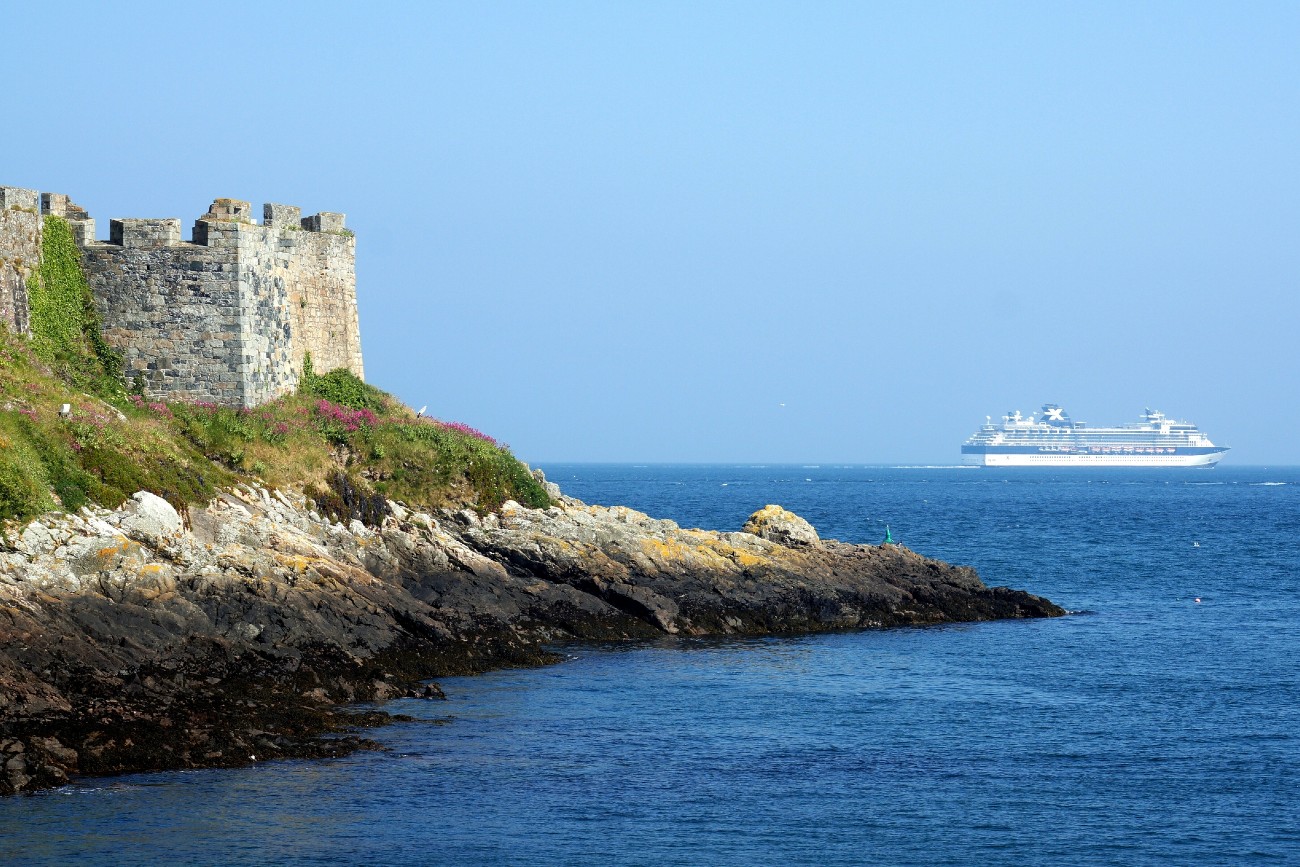 If you have limited time to explore the whole of Guernsey, make sure to hit all these spots so you can leave confident that you explored everything the island has to offer. But we can't assure you that you won't leave without planning your return for a longer holiday.
Start your day at St. Peter Port
As a start to your day in Guernsey wander around St. Peter Port. If you arrive by ferry, you'll find yourself already there. But if you're flying in, then you'll arrive about a 10-minute drive away from St. Peter Port. You can find city buses for a fare of around £1 that can take you to and from the airport in anywhere around 20-30 minutes.
Once you make yourself to St. Peter Port wander around the cute cobbled streets. Wander into any shop that catches your eye and just take initial feel of the island. From St. Peter Port you'll start experience the islands charisma. As you wander around the harbour you'll find Castle Cornet, where you'll be able to feel the richness of the island's history as you take in this historical landmark with the bright blue sea crashing against the coast. Whether you are big on history or not, the views from Castle Cornet are breathtaking, so you're bound to love this spot.
Follow the steps of Victor Hugo
For those big on history, a fun fact is that the extraordinary writer Victor Hugo spent over fifteen years in exile on the island. He declared it, the "rock of hospitality and freedom", where he wrote the masterpiece Les Miserables. You can visit the Hauteville House where Victor Hugo lived and created his greatest work. Anyone under 18 enters for free while the adult's admission fee is £10.
Have lunch at Pier 17
By now you've probably worked up an appetite, Guernsey has plenty to offer in that regard. In fact, it's known for its cuisine, so you won't leave disappointed. For a more British menu visit The Fat Rascal, right on St. Peter Port, so you won't have to worry about wandering too out of your way. The atmosphere in this spot is vibrant and will give you a nice experience all-round. Just make sure to book in advance so you won't be left without a table.
Another spot for lunch worth considering is Pier 17, a posh option if you're in the mood the splurge. It offers a large range of options and is located right by the seafront. Guaranteed views and delicious food is a must in the experience.
Enjoy the coastal walk
After a nice lunch you'll probably be keen to walk around and let the food settle. A nice costal walk might be just what you need. If you walk towards the west part of the island, you'll get there in time for sunset which is said to host the best sunsets on the island. Once you're there you can stop at a beachside kiosk, Port Soif is right by Cobo Bay, so will probably be your best option. There you can enjoy an ice cream or a pastry as you see the sun set off the coast of this beautiful island as you see the end of your day here go by.
If you still have some time left, make sure you visit local gallery. Find some inspiration in the following article: The Coach House Gallery And Quay Gallery in Guernsey