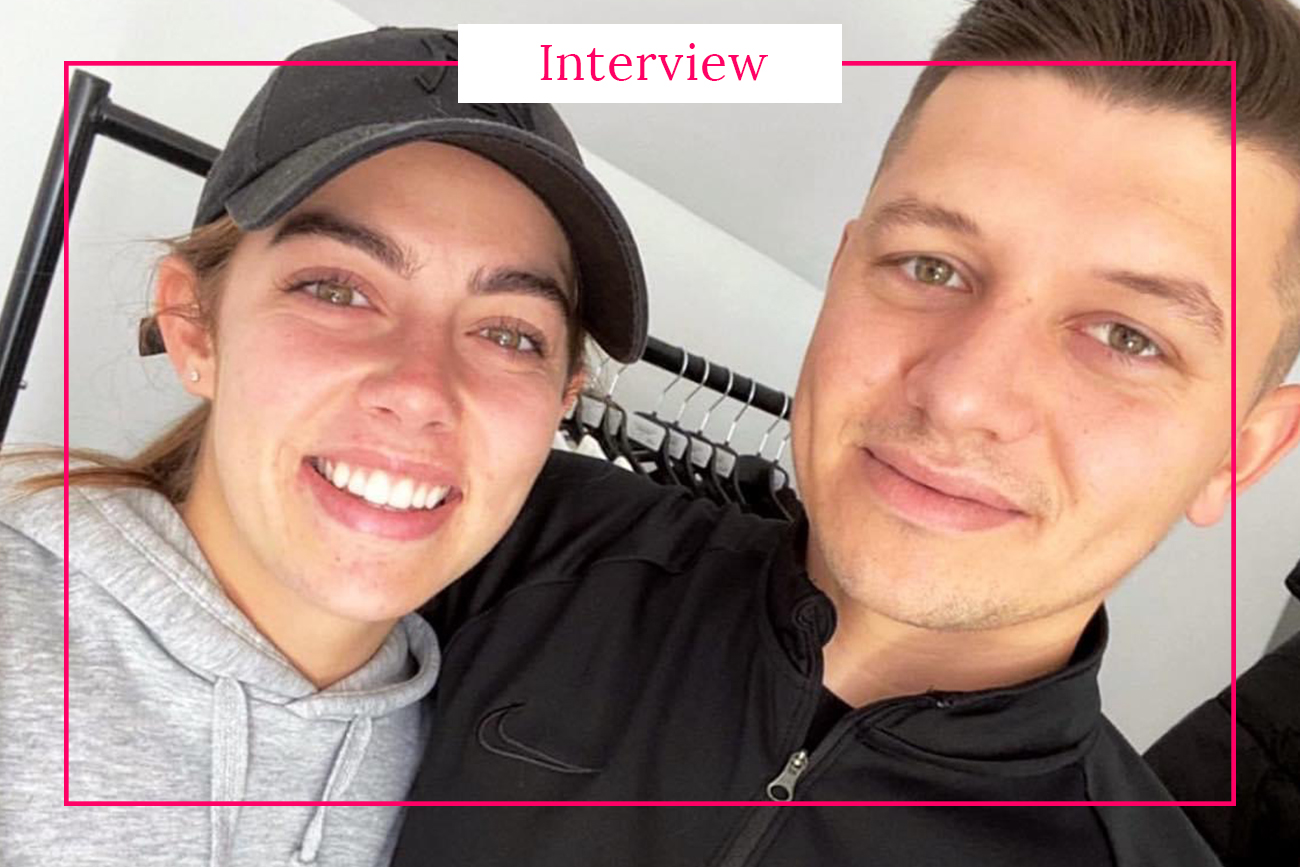 In this interview we asked Molly & Sam, the co-owners of Mollies Cupcakes a few questions about their baking business which is based in Jersey.
Molly and Sam, please can you please tell us about your cupcake shop?
We are an online, made to order – bakery business offering a wide range of cupcakes, brownies, cookies and more. We have been running Mollies since 2015. It started as an idea of something fun to do alongside our corporate jobs, but we now both work on the business full time and have done so for almost a year.
Why did you decide to start a baking business?
We are both massive foodies and have always enjoyed desserts and sweet treats. Sam has always had an interest in business and entrepreneurship, coupling that with a love for food and the ability to bake, Mollies was born!
What does your typical working day look like?
We start early in the morning to get all of the baking done for the day ahead, we will also address any customer enquiries then once everything is ready we head out on deliveries. Throughout the day we will be posting on Instagram & Facebook, engaging with our customers and ensure that our schedule is kept up to date so we know what we have to deliver and where. Every day is different depending on what orders/events we have on that week!
In your opinion, what are the key ingredients of a successful business?
Great service, a high quality product and a distinctive brand.
What was the worst/funniest baking disaster you ever had?
Not many luckily! But Sam's "driving" on deliveries has gotten a few cupcakes in a tangle before!
How and where did you learn how to bake? Did you ever get formal training?
Everything we know we have taught ourselves, YouTube, Google and books are amazing tools!
What is the most rewarding aspect of owning your own baking shop?
Happy customers! Seeing your product out there and building a brand.
And on the other hand, what are the biggest challenges of running your own business?
There are quite a few! It can be difficult to keep up with all areas of the business especially when there are only 2 of us, as we quickly switch roles from bakers and delivery drivers to admin and customer service specialists! Trying to maintain our reputation whilst still growing and developing our brand is really important to us, so we are big on time management too.
Where do you find inspiration for your mouthwatering cupcakes, brownies and cookies?
We often think of what we would want to eat ourselves and test different things out based on this. We use Instagram to see what is popular elsewhere in the world and also like to try new things when we are away and bring the ideas back to Jersey to try out. We've visited New York, Dubai, London and more for our dose of Inspo!
What is your favourite dessert and why?
At the moment it's got to be a warm chocolate brownie with ice cream, it's super easy to put together but so delicious!
Please can you share with us your bestselling product?
Our Loaded Brownie has got to be our best seller. It's a 7″ chocolate brownie base topped with buttercream and your choice of toppings. We have a massive range to choose from including Biscoff, Kinder, Oreo etc.
Where do you go in Jersey when you need to unwind?
The beach! Surfing is awesome and you can't beat a St Ouens Sunset. Or if we're extra indulging then Ayush Spa at Hotel de France is unbeatable!
What are your favourite places to eat out and have a cup of coffee in Jersey?
We love La Capannina, the food is amazing and they also have an incredible dessert trolly! We like a good 'bean' cuppa Joe too!
Are you planning a birthday party and need some cupcakes or just feel like some sweet treats? Then don't hesitate to check out what Molly and Sam have to offer! Go straight to their website Mollies Cupcakes or Instagram profile.