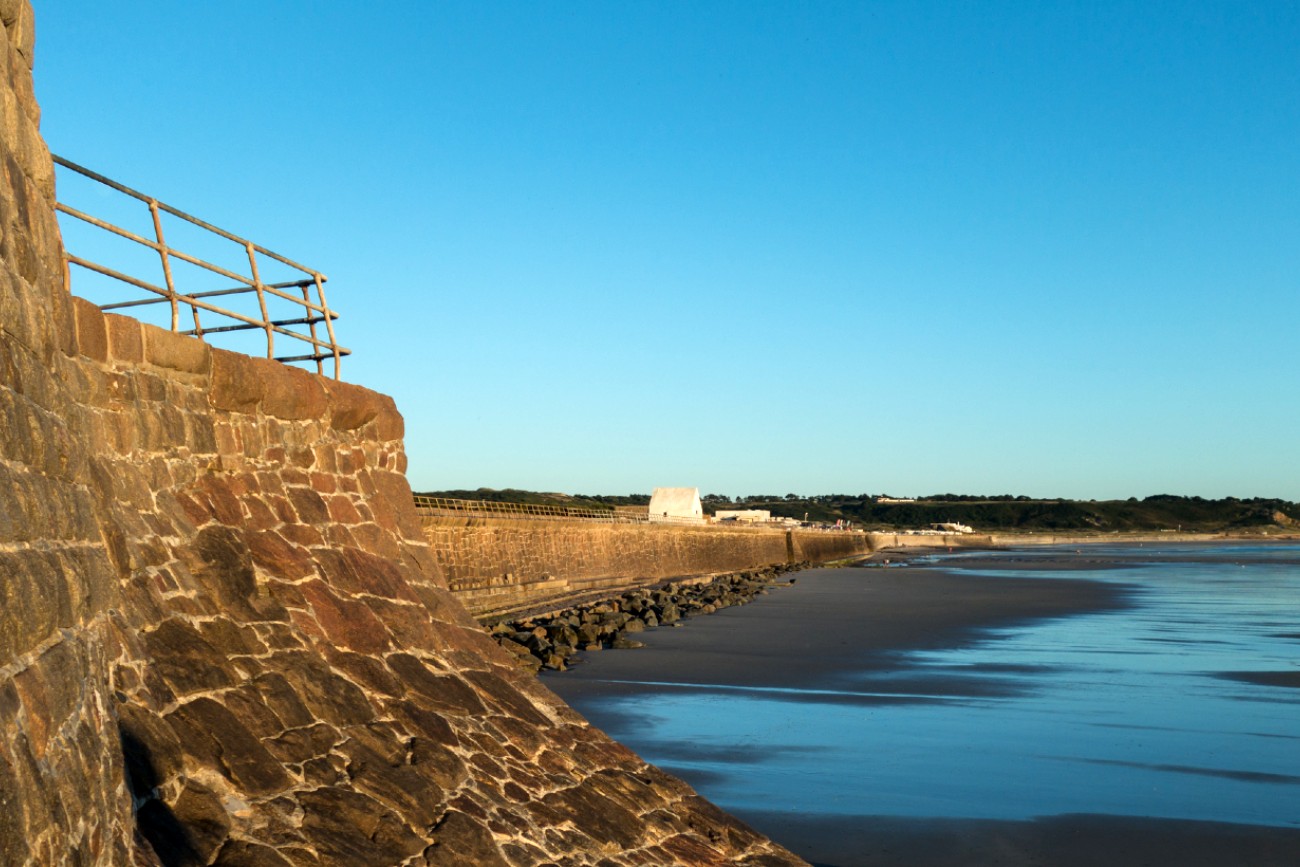 Get ready to cue the oohs and ahhs when visiting St. Ouen's Manor. I felt like I stumbled into a period piece as I wandered the grounds and gardens of this stunning Manor. Embraced by the meadows and woodlands of Jersey's west coast this lovely property is often used for any range of events most popularly weddings.
I was itching to visit some of the Channel Islands most historical sights. Aside from lounging on the beach and indulging in yummy food, I was intent on setting aside time for a peek into the history of the island seen through its castles and old family manors.
Welcome to St. Ouen's
We started our day early in order to make the most of our visit to St. Ouen's, aiming to spend the morning and early afternoon wandering the Manor. This Manor dates back from the 12th century and is full of remarkable grassy areas and terraces. We wandered into the grounds and saw its square tower overlooking the secluded walkway garden, moat and wooded valley – swoon.
My favourite thing was seeing the intertwining vines that climbed up along the walls of the house, the bright green contrasting with the century old bricks of the manor.
In the garden they have a series of stone benches we sat on and chatted for about 30 to 40 minutes as I pulled out a few sandwiches I put into my bag.
We could've spent all day there. Wandering through the walled garden, with its large lawn and narrow gravel paths. Beds of flowers and rows of roses, wildflowers perched on the walls with fruit trees and lavender in bloom before you.
It has its very own separate chapel on the grounds which is a lovely, picturesque building on the grounds of the Manor that we loved peeking into.
The gardens and the Manor are so well kept it wasn't hard to imagine what it must have looked like a few centuries back. I loved discovering and witnessing how this heritage site is being so well preserved and upkept. Further contributing to the island's remarkable history.
Learn more about Jersey and its must see places in the following article: The Harbour and Link Gallery in Jersey