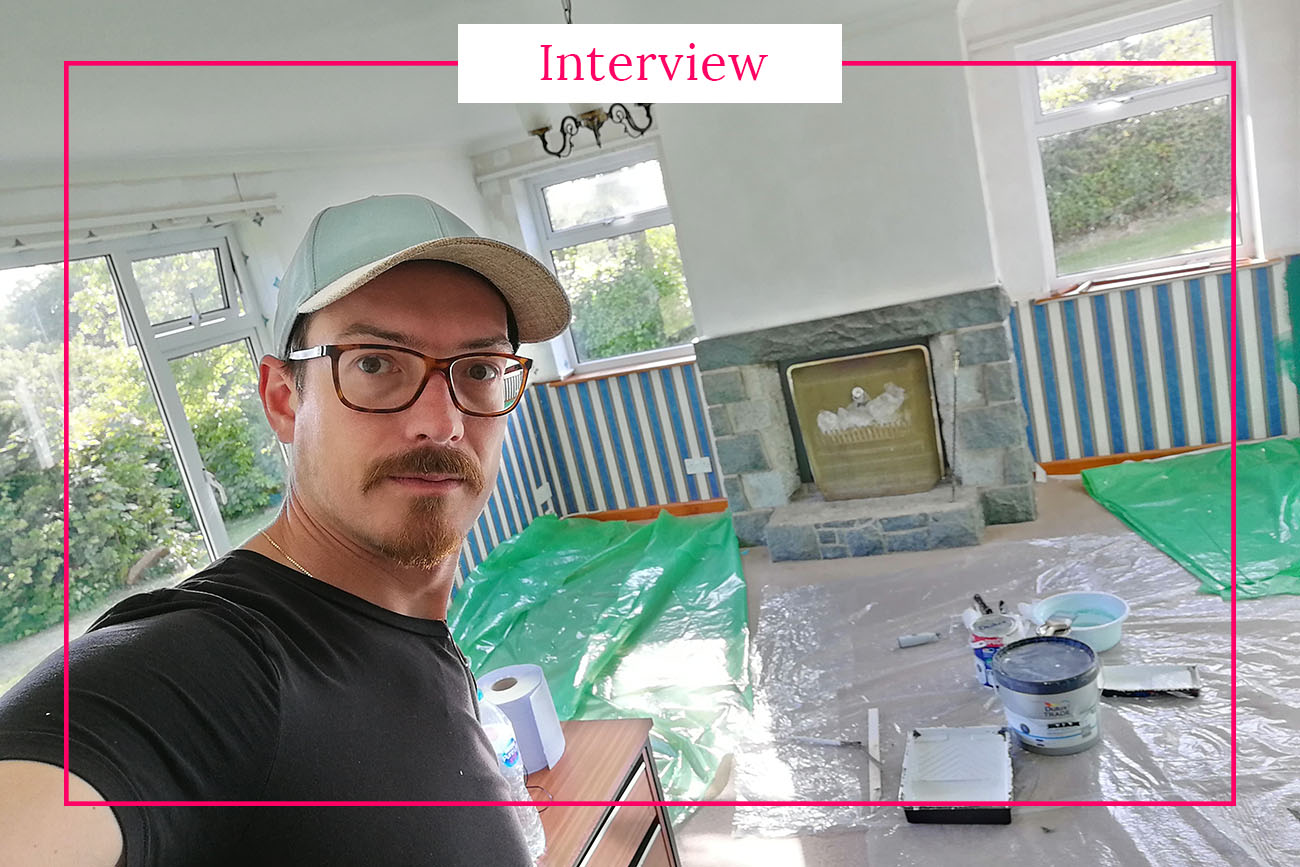 Interview with Matthias Plunser – Founder of coworking space Sark Hub
M
atthias Plunser was born in a little village in the Austrian Alps as the oldest of 4 boys. He went to the University of Music and Performing Arts in Vienna to study the trombone to become a professional musician.
After his final exam in Music he decided to try his other passion and started his first business in Fitness coaching. Matthias wrote ebooks about nutrition and training and sold them online. He went into the direct selling market, worked with a German Sales Coach, then worked as a Head of Sales and Marketing for a social impact project.
In 2017 he found his own marketing agency – Mats Marketing. Only a year later he left Austria and traveled to Bangkok – Melbourne – New Zealand – Singapore and then back to Bangkok. Afterwards, he made Cyprus his home for 2 years and then, because he and his partner wanted something different for their kids (now two sons – six months and three and a half years old), they decided to move to Sark. Matt's wife Yara worked remotely as a former Occupational Therapist for international platforms, universities and committees.
During our conversation with Matthias, we discussed why the Channel Islands are appealing to digital nomads, Matt's plans for Sark Hub, and his favorite locations on the island.
Please, can you tell us what inspired you to start a coworking space in Sark?
I came up with the idea first when I was looking for my own office space and thought it would be great to share it with someone else. During the last autumn/winter I was working on some business ideas on Sark and the other CI. Because Sark has such a limited number of people in the off season on the island, I though bringing more people here for workations could be a great solution. That was the starting point for a first platform called Channelislands workation and to provide the right infrastructure on Sark as well, for sark.hub. Now it's ready to start and it is the place to go for Sarkees, visitors from the other islands, digital nomads and workationers.
How would you describe the current digital nomad community in the Channel Islands? Is it growing, and what factors contribute to its growth?
I don't know so much about digital nomads in the Channel Islands so far, but I found out already that the Digital Greenhouse wanted to do some project to attract more of them. Unfortunately the Guernsey population management has very strict laws and that makes it very complicated for digital nomads to stay and work from Guernsey longer than a month. It's different on Sark and that is a good opportunity to have more Digital nomads on our small rock. But I see workations for entrepreneurs, professionals and employees a bigger chance for the whole Channel Islands, because the laws already make it possible.
In you opinion, what specific advantages or attractions does the Channel Islands offer to digital nomads compared to other locations? And what makes Sark an attractive destination for digital nomads?
Channel Islands: High quality of life, stunning nature – beaches – cultural sites, friendly community, high standard of business culture Sark: Car free, purest nature possible, stargazing, lots of fun events throughout the year, and with Sark Hub all the infrastructure needed for remote working people.
Do you have any plans to organize initiatives or activities with the aim of fostering collaboration and networking among your members?
We will do monthly workshops for the members and everyone on the island at that time who is interested. Then networking of course – it's always easier to collaborate if you are sitting next and talking to someone who could help you.
As you have the Grand Opening scheduled for July 1st, I would like to inquire about the subscriptions you offer to potential clients. Can individuals utilize your hub for a single day, or is it necessary to sign up for an extended period of time?
We offer:
Hot Desk single day: 20£, 5days/month 85£, 10days/month 150£ -> if someone needs a special rate for f.e. 7 days a month it's possible of course. We simply ad 2 days on the rate of the 5 days (f.e. 85 + 17 + 17 = 119£)
Meeting Room: 1 hour=40 £, 2 hours = 60 £, 4 hours = 100 £ Full days and weekend rates available.
We also have an option for a Fix Desk, which is 330£/month
All offers include: High speed Internet, Coffe/Tea/Snacks, workplace, Outdoor area for brakes and calls. Fix Desk includes also the meeting room when available. Hot desk members can use it for their meetings on a reduced price of 15£/hour when available
What are your favorite spots in Sark for relaxation, dining, or enjoying a cup of coffee?
For relaxation: Port a la Jument (perfect for bbq's as well), my garden or the outdoor area of Sark.hub, Stocks bistro and pool.
For dining: Hathaway's, Stocks, Hugo's, Old Hall – all good for a coffee as well. Sark Yard is perfect for coffee and a nice chat.
Other favorite spots: Gouliot Headlands and Gouliot Caves, all the little paths in the north, Rouge terrier on Little Sark and of course Pot Bay on Little Sark.
How would you describe the character or personality of Sark and what sets it apart from other places?
What really is different between Sark and other places is, that everyone has to walk or cycle here – no fancy cars etc. Also everyone gets dirty when it is raining and everything is muddy. The number of expertise within such a small number of people is really something I enjoy and it's so great to see my kids growing up at such a great place for them. Run and live free!
What advice or recommendations would you give to digital nomads considering the Channel Islands as their next destination?
Come! But take your time. It could be that you need one or more days until you reach your final destination, but that is no problem, because the people here are so friendly, kind and helpful. When you are here, join some of the great local festivals like Sark Fest, Build-A-Boat race or the Sark Sheep Racing. Use your time on the island to explore the nature and get your body and mind in shape. Because here you can.
If you are a digital nomad planning to visit Sark and require a workspace or wish to connect with like-minded individuals, please feel free to reach out to Matt by visiting his website Sark Hub or Channel Islands Workation.