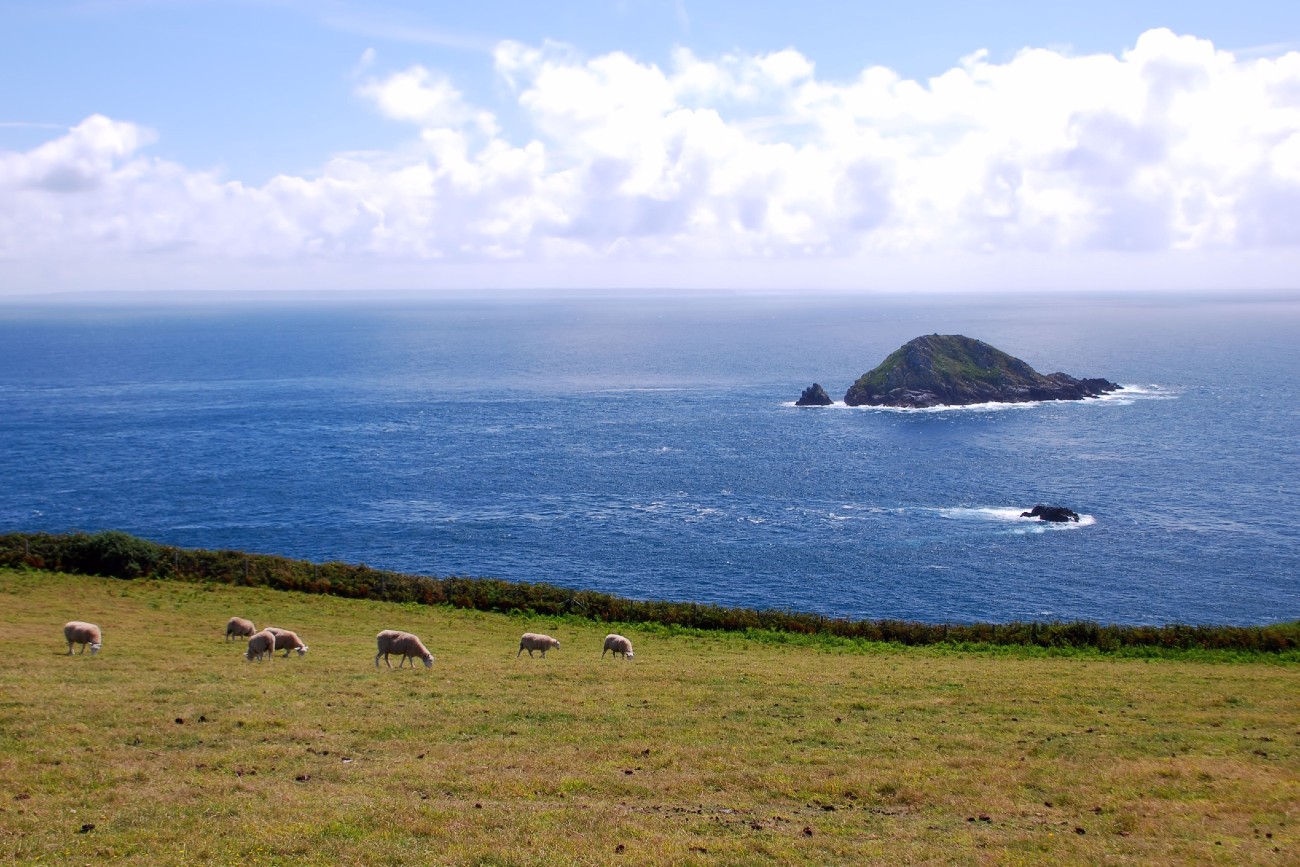 Sark is quite possible one of the most peaceful areas to live in the world. There are few places left on our planet where you can walk down the street without the sound of motorised vehicles ringing in your ears. Sark is one of them, with cars banned on the island. If you wish to get around, you are required to go by far more tranquil methods such as walking, cycling or jumping on a horse and carriage. The latter is certainly a unique way to travel and is an experience from a by-gone age.
Sark has a few other quirks too. Its lack of streetlights and exceptional views of the night sky have led to it being recognised as the first ever dark sky island – an ideal place for stargazers. Around 500 people live on the island permanently, with it measuring a mere 3 miles long by 1.5 miles wide. It is actually made up of two sections – Sark and Little Sark – which are separated by a spectacular isthmus known as La Coupée. Many people dream of living on the island, so if you're one of them, here is all you need to know about working, schooling and healthcare on the island of Sark.
Sark Tax and Cost of Living
As with all of the Channel Islands, tax laws in Sark are generally more favourable than in other parts of the world, including the UK. There is no Capital Gains Tax, no Inheritance Tax and, interestingly, no Income Tax. This does not mean you don't have to pay anything. While there is a small tax for bicycles and licensed vehicles such as tractors, the main taxes paid on the island come in the form of Property Tax and Personal Capital Tax.
Sark adopted a French system of land registration a long time ago, known as 'quarters'. An individual quarter is a unit of usable floor space, and the number of quarters a property has, the more the owner of the property is required to pay in Property Tax. In 2020, the rate paid per quarter was £15, meaning a large 4 bedroom property covering 161 quarters would cost the owner £2,415 per year in Property Tax.
Personal Capital Tax is a tax based on your worldwide personal assets, rather than your income. It is taxed at a rate of 0.43% of your assets, with a minimum figure per year of £450 and a maximum of £9,000.
While taxation is low on Sark, the cost of living is high, mainly because goods need to be shipped in. Energy and gas are both expensive and the only foods produced on the island are vegetables and a few meats, so almost everything else is imported.
Sark Schooling and Working
There is just one school on the island, known as Sark School. It is government funded and provides education for all children on the island from the ages of 4 until 13. It follows UK standards of education and is a great place for children to learn, with students benefiting from small class sizes and a personal teaching approach. Students of secondary school age can be home schooled on Sark, or alternatively they can attend high school in Guernsey. Both of these options are supported by the Sark government.
In terms of working, there are no employment laws on Sark, meaning you are free to work if you are living on the island. Work on the island generally takes the form of essential trades such as builders, plumbers, healthcare staff and cleaners, though there are also many others. As you might expect, the work-life balance for residents of Sark is generally very good, with minimal commutes and a great number of outdoor activities to enjoy.
Sark Healthcare
Sark is not covered by the NHS and as a result, things such as A&E visits and emergency evacuations off the island incur a charge. Residents are therefore encouraged to take out life insurance to cover the costs of these services. It is possible to get an annual subscription to Guernsey's St. John's Ambulance Service, which comes to around £119 per year.
There is a small medical centre on Sark, located near the Island Hall, and surgeries are held a few days a week. Most standard medical problems will be handled by Sark's resident doctor, however more serious complications will require a patient to be evacuated to Guernsey. While there is a resident doctor, there is no resident dentist, however a dentist from Guernsey is usually present for part of the year to handle check-ups.
Learn more about Sark in the following article: Sark – The smallest independent state of the British Commonwealth