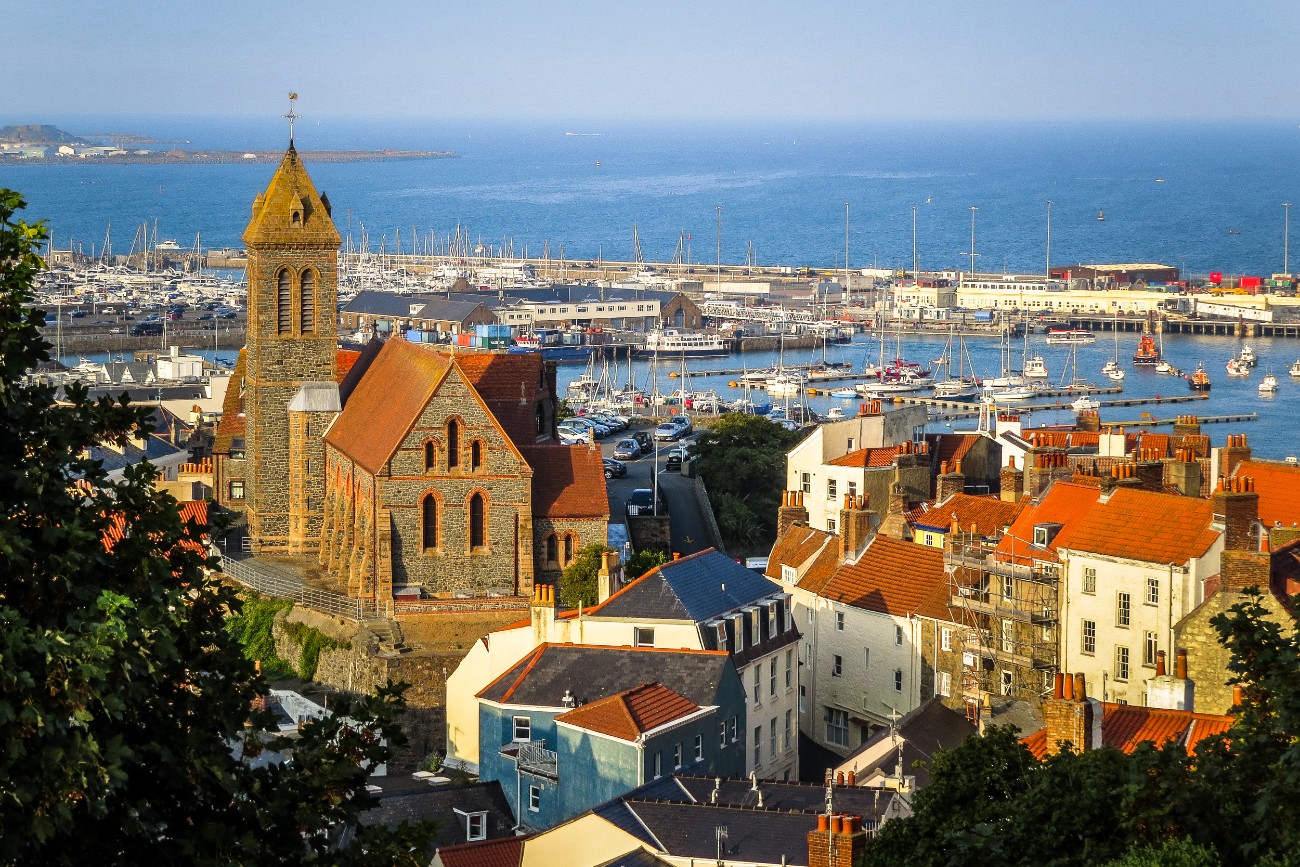 A
re you considering taking the leap into living the expat lifestyle? The Channel Islands are the ideal place to relocate if you are searching for that special place to enjoy a high quality of life with the perfect work-life balance.
The Channel Islands comprise seven permanently inhabited islands, the two biggest of which are Guernsey and Jersey. Both offer a relaxed pace of life with an enticing work-life balance that most people can only dream about.
The islands are surrounded by miles of unspoilt beaches and coastlines. Stunning scenery to explore, with loads of walking and biking tracks. The climate is pleasant, with warm summers and mild winters.
Although it is not a tax-free haven, the income tax rates are lower than in the UK, and there is no UK VAT. There are no work permits required for EU and UK residents, but there are some restrictions on the industries you can work within.
When relocating to Guernsey or Jersey, you are never far from anything due to the size of the islands. Multiple flights and ferry transportation make travel off and on the island a breeze.
The Channel Islands are also perfect for raising and educating your children. Both islands have an outstanding reputation for schooling in the private and public sectors with a much lower fee point for the private schooling options.
Guernsey offers a quiet, serene lifestyle with a strong French influence. Whereas Jersey has a lively social scene with loads of high-street shopping and luxury high-end restaurants, hotels and spas at your doorstep.
But finding the ideal place to relocate can be complicated if you don't know what you are doing.
The Channel Islands have a range of property choices, from apartments in town centres to grand family estate homes in the perfect country setting.
However, both islands have regulations strictly governing the leasing and purchasing of properties as space is restricted. There is often a maze of requirements that must be navigated to successfully acquire your dream place. Let's go through some of the regulations so you know what you are up for before starting your search to find the perfect place for you and your family.
What you need to know to find the ideal place to relocate
Jersey
Expats deciding to move to Jersey will need a housing permit to rent or buy a house. Eligibility is based on your work or financial status on the island. There are four main categories for a permit.
Entitled – this is for people who have lived in Jersey for more than 10 years. They are free to buy, rent and sell the property.
Licensed – this category is for people hired in a position considered an essential service. This allows access to the local market through renting or buying one property, excluding social housing.
Entitled for work – this category allows people to rent one property without restriction. But they can only buy if they have a spouse of equal or higher status.
Registered – this status is for people who don't fit into the above three categories and are limited to living in boarding houses, staying in tourist accommodations or acquiring lodging in private homes.
Take a look here for all the information needed for renting or purchasing a property in Jersey.
Guernsey
Housing in Guernsey is divided into a local market and an open market.
The local market housing is available for rent or purchase by a select group of people who are either born in Guernsey or classified as essential employees. These people can obtain an essential employee license valid for five years. The local market comprises 90% of the property market.
The Open Market homes are generally more luxurious and have a price tag to match.
Take a look here for any further information you need to buy or rent a property in Guernsey.
The pandemic has pushed many people to consider moving to a place where the work-life balance is more amenable, with reduced commute times, easier living and more outdoor activities to enjoy.
But remember, with any remote location comes unique challenges, especially if you desire a modern, big-city lifestyle.
The best way to learn if either of these islands would suit a change of pace for you and your family is to explore the islands and what they have to offer. Taking time to visit the islands across various seasons will help you discover which lifestyle is best for you and your family.
Do you wonder how it would be to relocate and work from the Channel Islands? Find out in the following article: Working from the Channel Islands