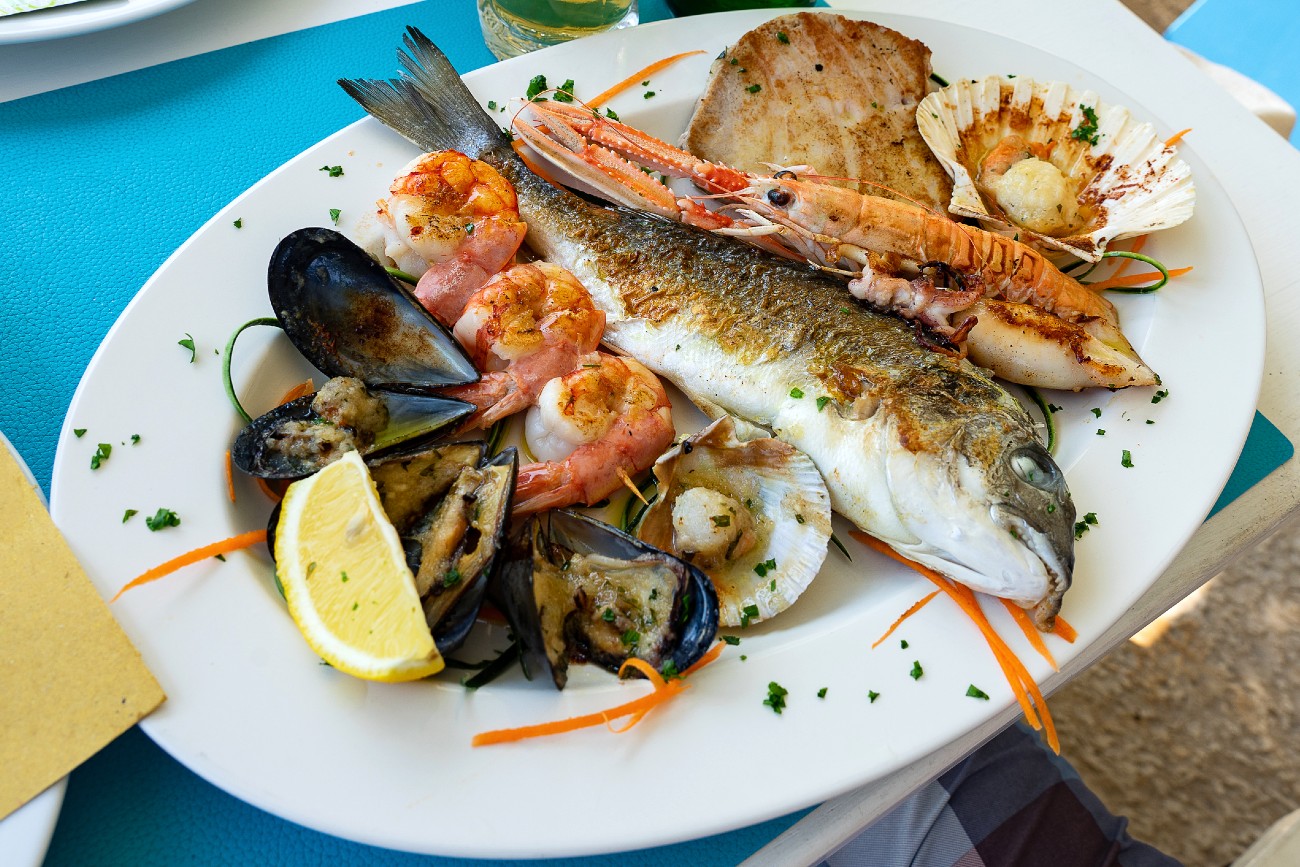 If you are looking to watch the holiday calories and still enjoy the delicious food this Channel Island has to offer then you are in luck. Aside from providing several vegan options, Guernsey has quite a few local options that are prepared with the freshest ingredients, all locally sourced.
We've done the hard work for you, so just scroll down this list and pick the option that makes your mouth water.
1. Balthazar
Acclaimed for their selection of locally sourced seafood – swoon – this restaurant is a must if you are looking for a lovely evening in a gorgeous restaurant. The array of flavours that awaits you is quite frankly unmatched. Try the oysters. Trust me.
For a look at their dinner menu visit Balthazar's website.
2. Saltwater
For a stunning culinary experience right by the marina, this restaurant offers some of the best views in Guernsey as well as unbelievably delicious food. Offering only the freshest of ingredients from their crab to their shellfish is an altogether amazing experience. They also offer meat and vegetarian options should you require them. Are you curious? Then don't hesitate to visit Saltwater's website for further details.
3. Le Nautique
For world-class cuisine, Le Nautique is the place to be. Their extensive menu is packed with delicious seafood options as well as meat dishes. It boasts extraordinary views of the marina, Castle Cornet and the other islands. Not only is the culinary experience a delicious one, but as you will come to discover the atmosphere is incomparable.
4. The Auberge
This ravishing restaurant offers more than just unparalleled views of the island from the cliffs.
The Auberge offers a particularly mouthwatering selection of seasonal, high-quality produce. It is highly acclaimed and will not disappoint should you choose this as your dining experience.
Do you wonder what are the favourite spots of Guernsey's locals? Then don't miss the following post: Get the best recommendations from locals for eating out in Guernsey