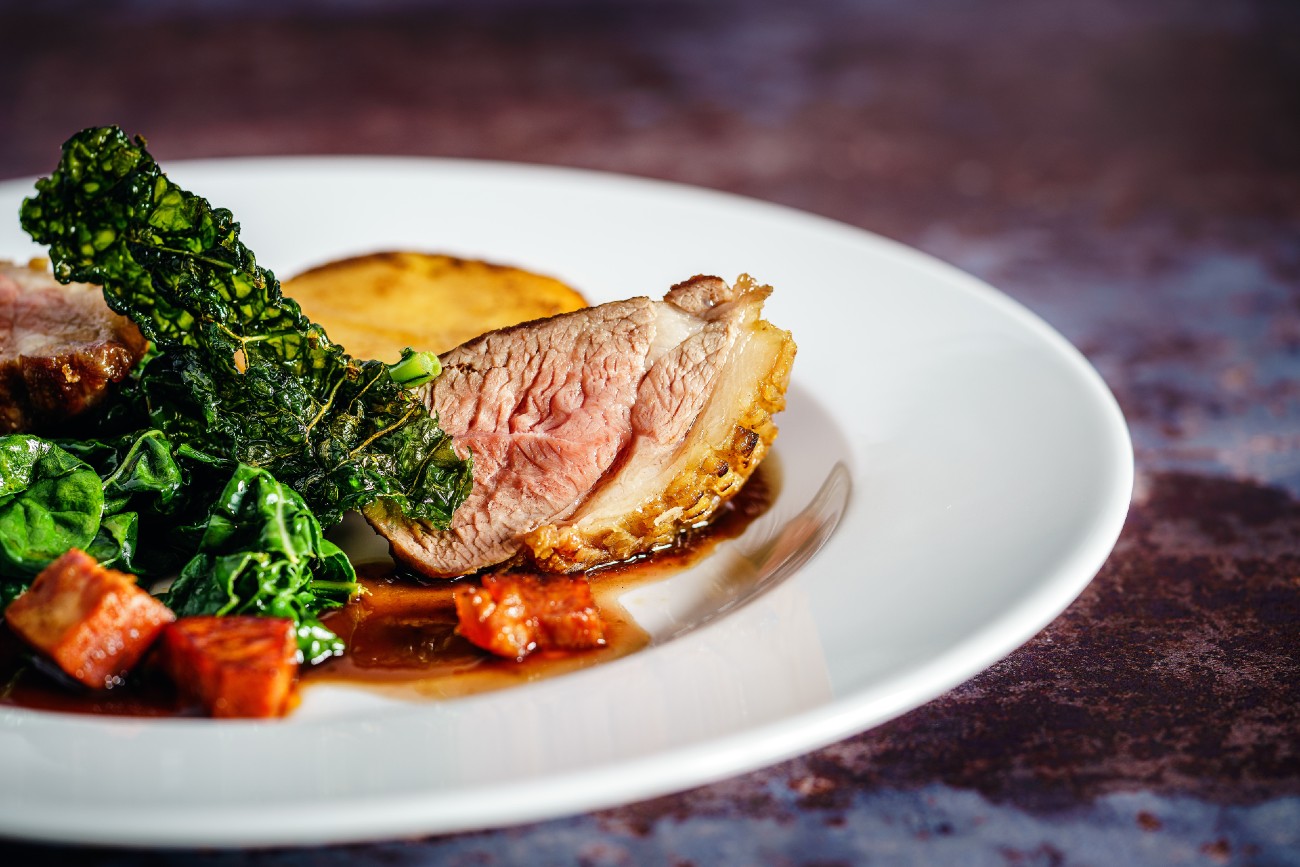 Have you recently booked flights to Guernsey? Or, are you one of the lucky ones who has moved permanently to this beautiful island? Either way, you will probably be on the lookout for places to go for tasty local meals, delicious drinks and scrumptious coffee.
Sure, you can just type "where to eat in Guernsey" into Google and you will soon be overwhelmed by never-ending tips and long lists from various travel websites. 
But, we have something better for you. We have put together a list of places to really eat and drink out based on recommendations from Guernsey locals. Let's get started!
Where to eat out in Guernsey
Cassie Arlotte, the owner of the Grazing Kitchen, recommends The Douvres restaurant up in St Martins. They do an amazing Sunday Roast and the atmosphere is very relaxed. Cassie enjoys walking along the nearby cliff paths (sometimes braving the 270 steps down to Petit Port beach!) then settling in for a long, well earned, lazy lunch. An added benefit is that they are dog friendly. 

According to both Naomi Tustin, founder of The Seaweed Company, and Melissa Campbell, owner of Situations Recruitment Agency, people of Guernsey are spoiled with many great places for food and drink. When we asked them about their favourite spots, they named (without any hesitation) Fat Rascal, Cobo Tea Rooms and The Hook  where you can get amazing steaks, seafood and sushi. 

Jack Collenette, a rising culinary star in Guernsey, recommended the Moores Hotel restaurant where you can sit on the terrace with a cold beer followed by Braised Lamb Shank or Roast Irish Sirloin of Beef. He is also very keen on The Hook which we mentioned above. 

Where to have cup of coffee in Guernsey
Fancy a cup of tea or coffee? Then head to Coco where you can get a delicious breakfast as well. Another of Naomi's favourite spots for coffee is Jerbourg Hotel where they also serve amazing cakes. 

Kezia Morse-Wolfe, who runs The Boho Bride, is a big fan of Otto – an Italian place that makes the most incredible pastries, bread and coffee during the day. She thinks the cinnamon swirl could be the best she's ever eaten, followed by delicious pizza and pasta dishes in the evening. This place has a relaxed sociable atmosphere that encourages catch ups with friends and food sharing.

For a chilled day having a coffee and relaxing meal Jack would go to Good Rebel and sit outside. According to Jack, this is a new, exciting place where you can have brunch, coffee or any other drink.
Are you hungry yet? Let us know in the comments if you have visited any of these places and which was your favourite! Did we miss any hidden gems, please share with the community!