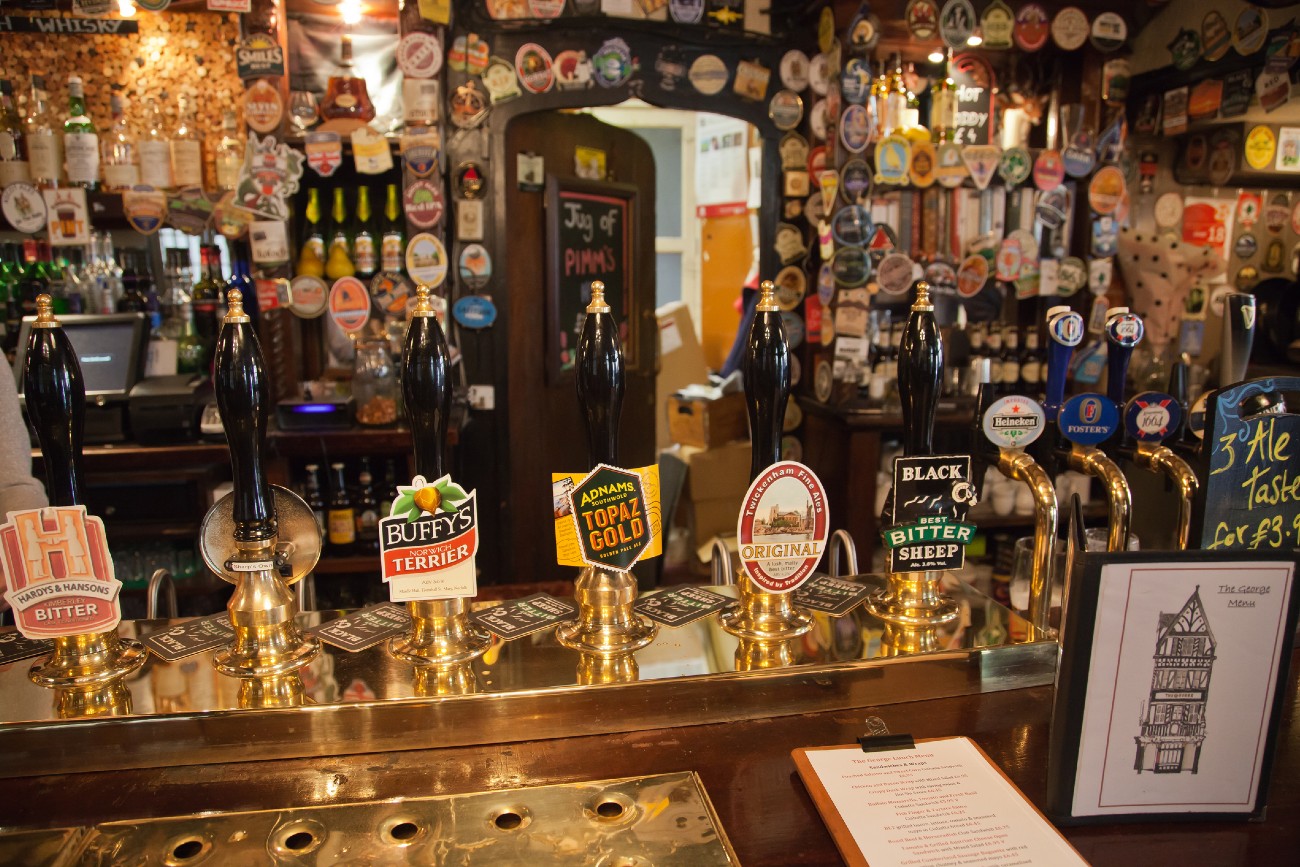 What do I love about going on staycation? There is plenty to choose from, but I will proudly confess that I love having an excuse to try all the different cosy and lovely pubs and restaurant a place has to offer.
I definitely took the task of working my way down my thoroughly planned list quite seriously. Making sure to hit all the rights spots, from comfortable, homey pubs for a casual pint to a posh, lovely wine bar. I kicked my feet up and strapped on my heels in several occasions. I have since decided to make the most of my list and not keep to myself, instead I am putting it right through here just for you.
A lovely locals pub right on the beach. You can catch a glimpse of Braye Beach as you sip your pint and take in the view of the boats along the harbour. We think this pub is perfect for its outdoor seating area. It makes the perfect choice if you are keen to sit out and enjoy the sunny weather with a pint in hand.
Wooden picnic tables, bright blue umbrella shades and a proper local atmosphere – swoon. We stopped off at this pub after a day on the beach on Herm island. As far as a cosy local pub goes this one won over my heart. I ordered some fish and chips as well and let me tell you it was a godsend.
A lovely restaurant bar full of a buzzing atmosphere and gorgeous aesthetic. It is open for brunch, lunch and drinks. I loved that you can bask in the stunning view of the harbour in St. Peter's Port as you carelessly sip your wine. Definitely one to keep coming back to.
Saved the best for last. We had what was meant to be just drinks and then slowly but surely cascaded into dinner here on one of our last night's staycation here. It is perfect mix between traditional cosy pub with a modern bistro right in the town centre by St. Peter Port harbour.
Are you interested in the local cuisine? Then don't miss the following article: What to drink in the Channel Islands? Wine, cider and more