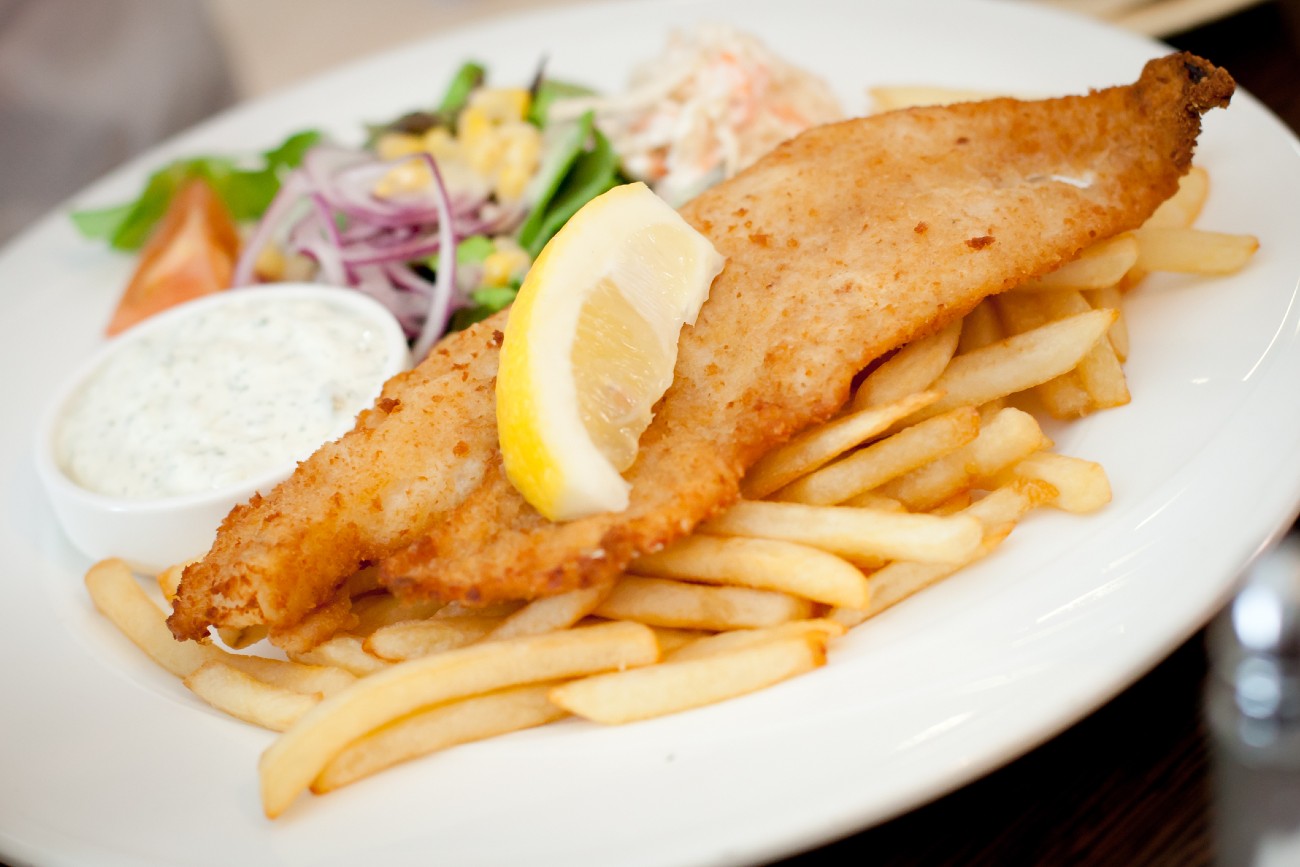 When it comes to eating out in Alderney get ready to swoon. I've tried to pack in all the best places to eat to make sure you leave with a happy and full stomach. I know I did.
First things first: a classic. You can't possibly think about visiting a coastal destination without having fish and chips. For this, I chose to visit an island favourite.
It is right by the harbour which only goes to make the experience absolutely perfect. They have outdoor seating which is great during high tide. You can also choose to eat inside and enjoy the views from one of the tables by the windows. Since it is only an 8-minute walk from Braye Beach, Braye Chippy is ideal for takeaway to have on the beach. Although we ate inside because I couldn't resist the cosy interior.
A tapas bar we couldn't get enough of. Fancy a dosage of cervezas or sangria? These tapas come in larger portions than the traditional Spanish portions and are absolutely mouthwatering. Cantina Number 6 is right in front of Braye Beach so is perfect for dinner after you've spent a day relaxing in the sun.
This romantic pub is perfect for a Sunday lunch. Or it was for us. It has a lovely outdoor seating area or the inside more 'pub' side to it and if that's not what you had in mind you can head upstairs to their stunning conservative-styled dining area. The Georgian House seems to be perfect for any mood you could find yourself in. Want a relaxing lunch out in the garden with a pint and good food? You got it. Or are you looking for a posher evening to enjoy with a nice bottle of wine? Come right over. We loved the cosy, welcoming atmosphere. In terms of the food, there are no words.
Fancy doing something more adventurous? Then don't miss the following article: Kayaking in Alderney