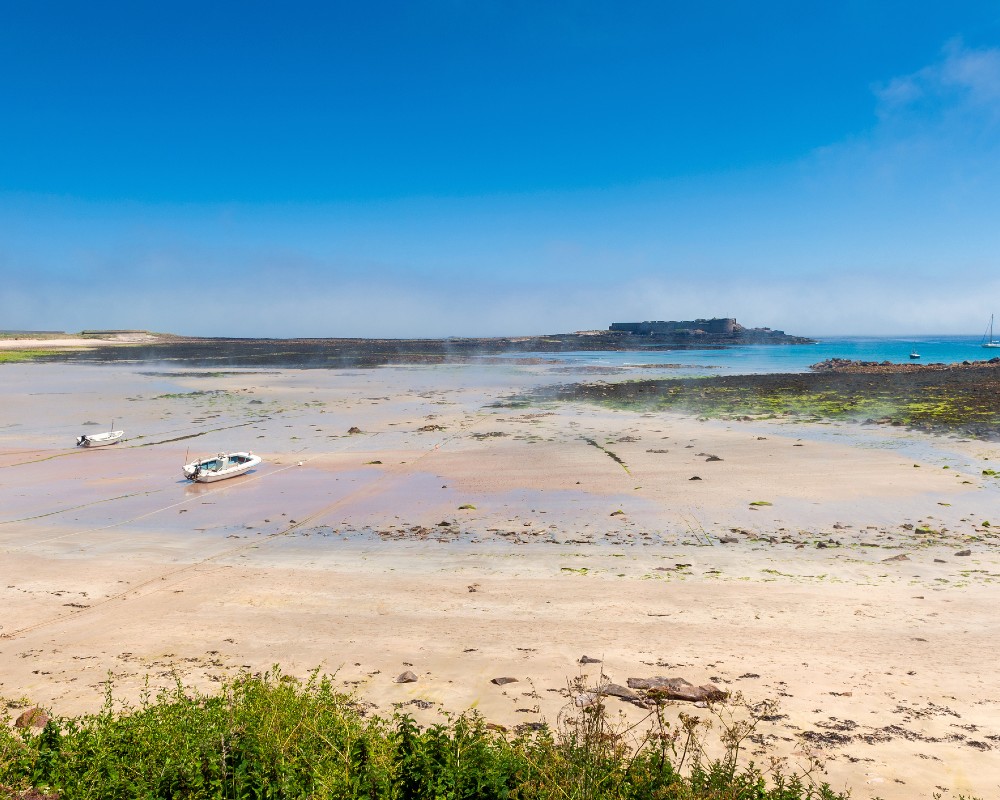 When it comes to finding the best beach to spend the day with your kids you want to find one where you'll be close enough to a restroom and any nearby food options. Also ideally you'd want a sheltered beach, out of the wind and with some shaded spots.
I always look for a beach with calmer waters and plenty of sand so the kids (my lovely nieces & nephews) can freely run around and I won't have to worry too much about them wandering too far into the sea.
This is why Braye beach was the perfect choice for us.
It checked all our boxes and kept the whole family happy all day long. It was stress-free and perfect.
Braye beach is just a few minutes from town so we found it easy to come and go. It has restrooms which proved ideal to have close by. Its gorgeous white sands were almost too good to be true.
The kids spent most of the day running around, playing in the sand and asking for us to join them for a quick swim. The water was so clear and calm that it felt like a dream. There were people paddle boarding and swimming which made it all more inviting.
We decided on ordering takeaway from Braye Chippy which is only an 8-minute walk from the beach. So, I stayed with the kids while my sister wandered over to collect our fish and chips.
So we finished our beach day in Alderney and sat out on the beach with our fish and chips. Drinking and giggling as the day carried on.
If you don't fancy the thought of eating on the beach there are plenty of dine-in options anywhere from 5 to 10 minute walk away.
Fancy doing something more adventurous? Then don't miss the following article: Kayaking in Alderney