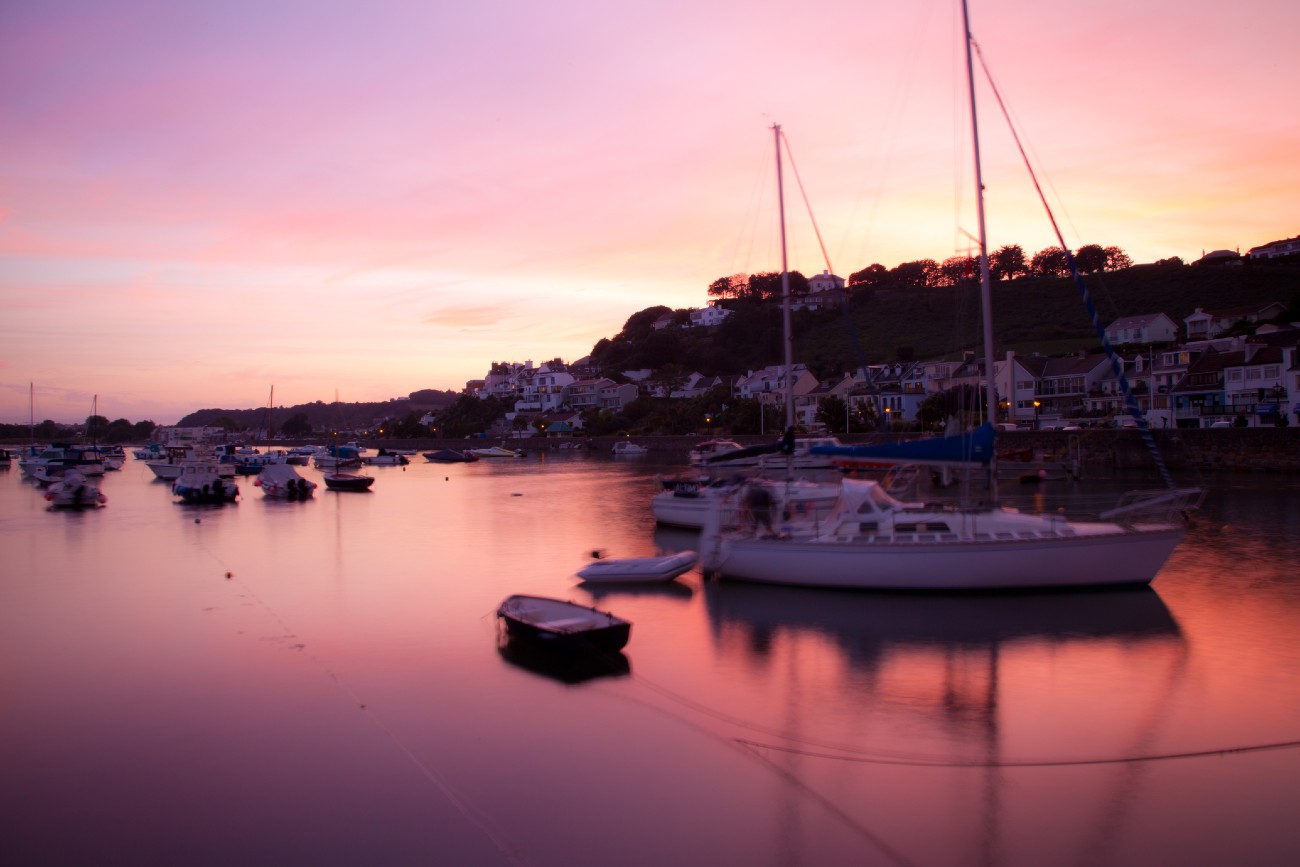 Villages have a quintessential charm that makes you feel like you are walking in a dream. I hate to sound so soft and mopey but, for the life of me, I can't think of a better way to describe it.
It truly doesn't get more romantic than holding hands as you stroll through a mystical village on an island. For our special village adventure, we settled on Gorey. A stunning harbour town on the island of Jersey, that blesses you with soft sea breezes as you wander and explore the hidden gems in this village.
Exploring Gorey in Jersey
I fell in love with the rows and rows of colourful houses it has perched along the coast. Gorey is home to the famed Gorey Castle or the Mont Orgueil Castle, which is why visiting this village offers the options of visiting this impressive historical landmark dating back to the reign of King John, aside from the joys of wandering the pebbled streets.
The castle grounds are also used for weddings which goes to show how dreamy the scene really is.
It wasn't hard to spend the entire day in the village. We arrived shortly before lunch which gave us the perfect time to stroll along the coast. Then we resolved to peek further into the village to find a nice restaurant. After a bit of wandering through the streets we decided for Drifters, a gorgeous, little, white cottage styled restaurant with finger lush food. At the end of our meal I was so stuffed that I was quite happy with the prospect of skipping out on dinner later that evening.
My impression of Gorey village
I loved Gorey because it offers a unique character and style to the rest of the island. There was loads to see and plenty of yummy places to visit. It is fun enough to just sit out by the coast and look at the floating boats perched along the water as they bob up and down with each passing wave.
We ended up staying until sunset. And before heading back to our side of the island we popped into a pub for a quick drink to send it all softly down with each cool sip. We moved further down the coast towards Gorey Pier where we sat out on the little terrace of the Moorings Hotel & Restaurant.
Finishing off the day in Gorey was absolutely breath taking. Picture looking out at the rows of yellow, orange and white house's contrasting against the deep blue waters of the ocean with the waves rocking up next to the coast a glance away from you.
Enjoy more adventures in Jersey! Find out more in the following article: Jersey Maritime Museum and the Channel Islands Military Museum