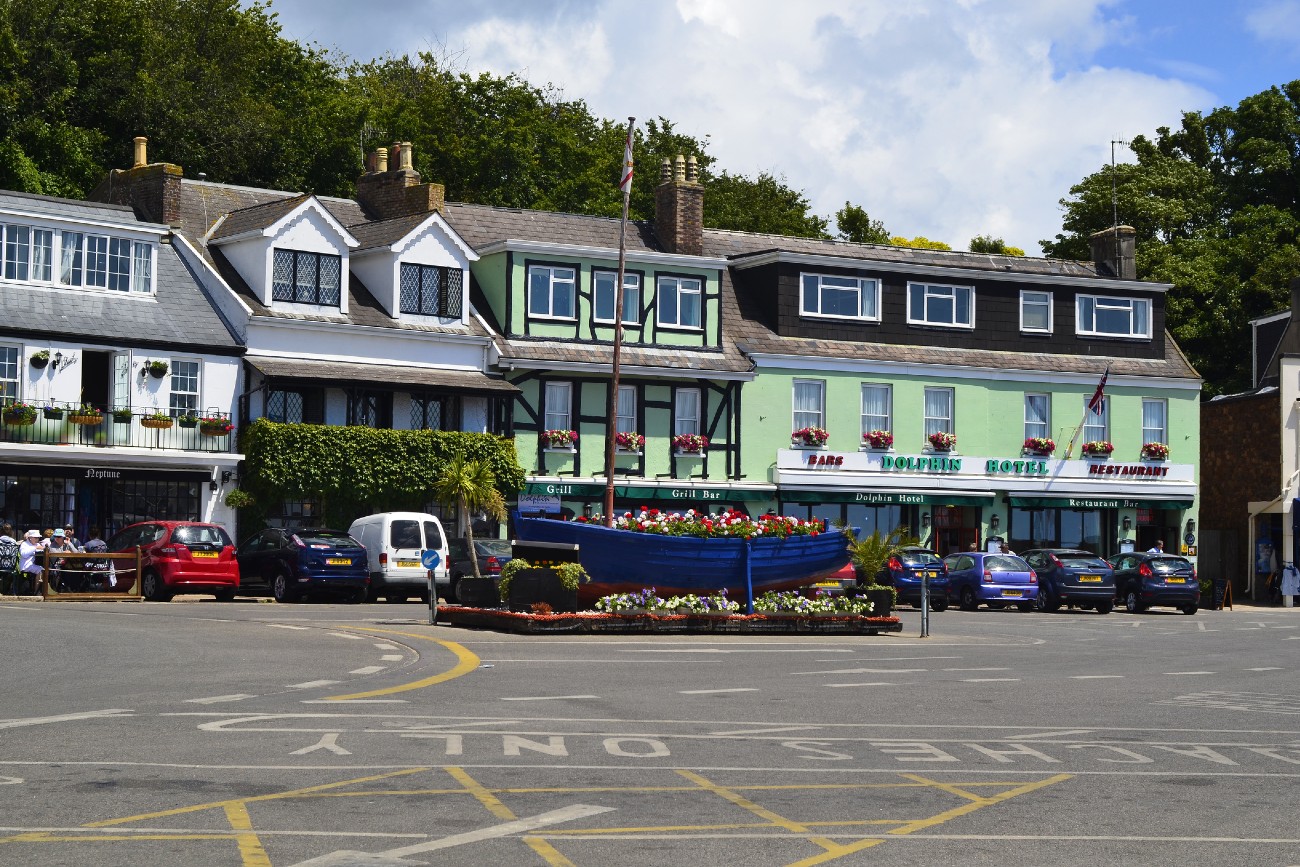 Jersey is perhaps best-known for its fine beaches, warm summer weather and distinctive French influence, which help to draw in thousands of tourists every year. But if you have the time to explore the island, you won't fail to notice that Jersey also has some incredible feats of human engineering too.
Evidence of human activity in Jersey goes back as far as 250,000 years, and in this time many different cultures have left their mark on the island in the form of structures such as castles, towers and stately homes. Although Jersey is the largest of the Channel Islands, it still only measures 9 miles wide by 5 miles long, making it a very suitable size for travelling around. While many interesting sites are dotted all over the island, the following are some of the best to visit.
Mont Orgueil Castle
As an exceptional example of a medieval fortress, Mont Orgueil Castle is one of the most impressive structures in Jersey, having stood firm for more than 800 years. The castle sits overlooking the seaside town of Gorey, which itself is a lovely place to visit, with a great selection of places to eat.
For such an old castle, it's no surprise that Mont Orgueil has an intriguing story to tell. Amongst the notable events it has experienced, some of the most interesting include a visit from Queen Victoria, a role in the English Civil War and the attentions of Sir Walter Raleigh, who saved the castle after it was suggested that stone from the fortress could be used to build the newer Elizabeth Castle outside St. Helier.
A visit to the castle is well worth it, especially on a clear day, as you'll get spectacular views of the coast and out across the sea towards France. Exploring the castle's interior is another highlight, with a network of staircases, secret rooms and towers to delve into. It's surprisingly easy to get lost! I spent hours here on my visit, and I particularly enjoyed receiving a guided tour, which is free.
La Corbière Lighthouse
At the most south-westerly point of Jersey, La Corbière Lighthouse stands atop a series of rocks which once proved treacherous for passing ships. The point at La Corbière has seen many shipwrecks over the years, so much so that it led to an expression in the Jèrriais language: j'avons pâssé La Corbiéthe. This translates as 'we've passed La Corbière' and essentially means 'the worst is over'.
Thankfully, thanks to the lighthouse, ships can now pass without as much concern. Built in 1874, the lighthouse was the first in the British Isles to be made of concrete and stands on an area of coastline which is truly spectacular. The surrounding rocks are tidal, meaning you can walk to the lighthouse when the tide is low via a causeway. There's an alarm to warn you of when the tide is coming back in, so it's thoroughly safe.
Parking is available and while it might not take very long to view the lighthouse once you're out there, it makes for a nice little walk and the views are highly impressive. There's a good restaurant nearby too, or if the weather is nice the headland overlooking the lighthouse can be an ideal place for a picnic.
The Jersey War Tunnels
A journey around Jersey's landmarks wouldn't be complete without a visit to the Jersey War Tunnels, also known as the German Underground Hospital. This underground complex consists of a  series of tunnels which were designed to function as a hospital to be used by German occupying forces during World War II. The hospital was only partially completed, and after Jersey's liberation the tunnels were converted into a tourist attraction, one which is truly fascinating.
A visit to the tunnels is an excellent way to get a feel for what the situation was like during the war. There are over 1,000 metres of tunnels to explore and it's easy to spend a good few hours here, especially as you can also enjoy the visitor centre, gift shop or take a nice walk along the historic war trail nearby. You can also book escape rooms, if you're up for a challenge.
The tunnels are located in the parish of St. Lawrence, about four miles north-west of St. Helier. I found it to be a very poignant and thought-provoking place to visit, and one which stuck in my mind long afterwards.
Fell in love with all these beautiful sights? Then learn more in the following article: Everything you need to know about Jersey