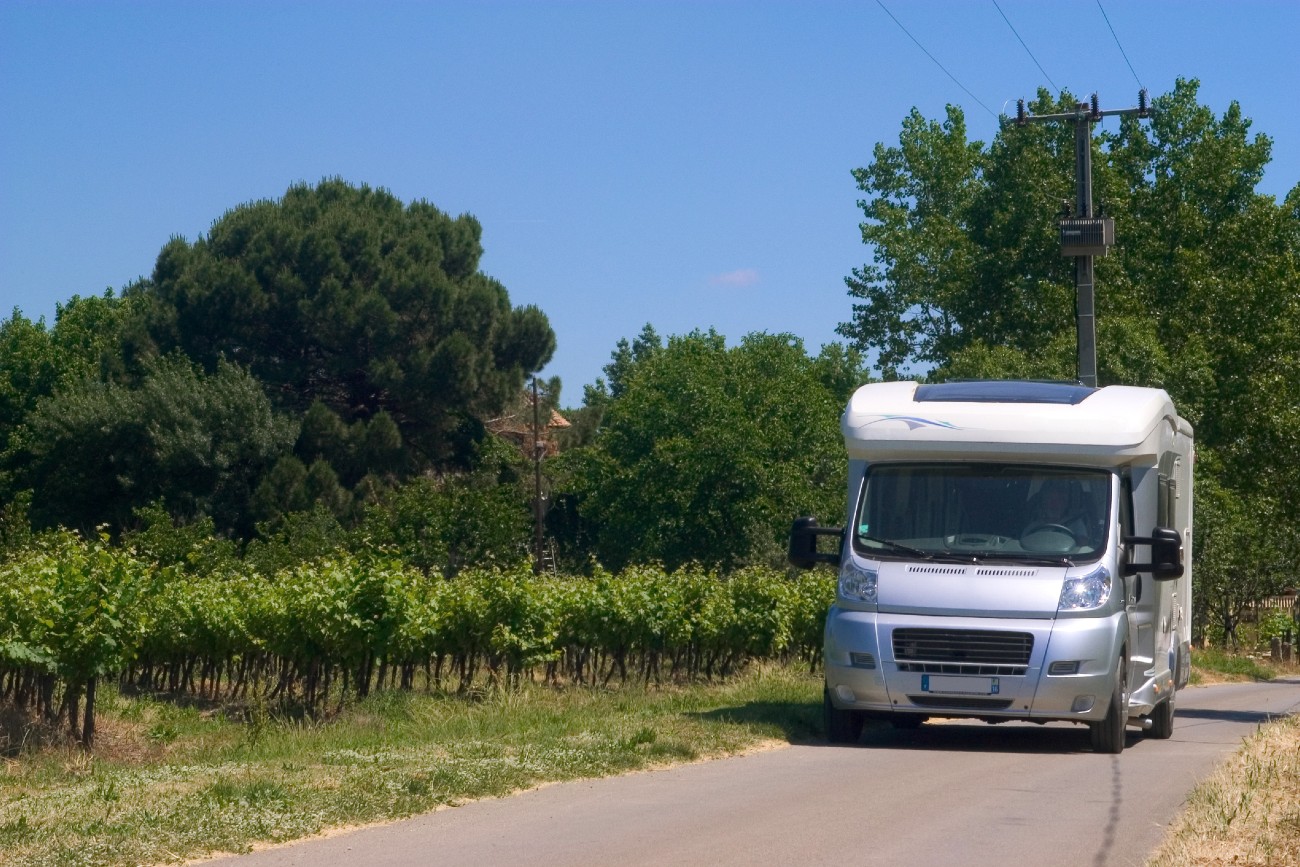 At 5 miles long and 9 miles wide, the Channel Island of Jersey may be relatively small. It is very possible to drive around the island in one day, for example. However, there is so much to see that you'd be missing out on some incredible experiences if you did so. As I have found to my delight, caravanning or motorhoming can be a great way to see Jersey and although the choice of caravan sites may be small, each one offers something very unique.
Before you hop in your vehicle and begin your adventure, there are a couple of things to note. Taking your caravan or motorhome to Jersey from the UK is easy, with Condor Ferries providing regular trips to and from the island. However, you will need a permit prior to arrival and you must stay on a registered campsite, with a maximum stay on the island of 31 days.
In addition, due to the size of Jersey, there are restrictions on the length of caravans and motorhomes and you should try to avoid using the island's Green Lane roads, as these are very narrow. For more information, visit Jersey's Government website.
Beuvelande Campsite
Once you're good to go, one of the best caravan sites to stay at is Beuvelande Campsite, which has an AA Five Pennant award. Located in the west of Jersey, in the parish of St. Martin, this campsite has a lovely rural setting and is surrounded by fields and trees. It is also just a stone's through from some fantastic beaches on Jersey's eastern coast (I find Archirondel to be especially beautiful). Not only that, but the campsite is very close to the seaside town of Gorey, which has some very nice restaurants and cafes, along with an impressive castle.
The campsite itself is very suitable for caravans or motorhomes, with a range of pitch sizes on offer and 10A electric hook ups. The facilities are excellent, with the campsite having all the essentials, as well as an on-site cafe and restaurant. I really wasn't expecting the food here to be as good as it was, the breakfast menu was delicious. In addition, there is a large playground to keep children entertained and an outdoor swimming pool for when the weather is nice.
The staff were very friendly during my visit and overall it was a very nice experience.
Rozel Camping Park
Another of Jersey's campsites to boast a Five Pennant award from the AA is Rozel Camping Park. This campsite is also in the east of the island, but is located a little further to the north than Beuvelande. Rozel Camping park is a very reputable campsite and is probably the most popular one on the island, catering for campers and caravanners alike. One of the reasons it's so popular is the view, with a spectacular vista of the island's northern coastline.
There are many other reasons to stay here, however. The standard of the facilities is excellent and there really is everything you could ask for from a campsite. Along with the toilets and showers, there are changing rooms, a laundry room, free hairdryers, ironing boards and barbecues for you to enjoy eating outdoors of a nice evening.
As if that's not enough, there are a range of facilities available to keep the whole family entertained, with a heated outdoor swimming pool, an outdoor play area, a television room and a crazy golf course. There's so much to do you might even forget to explore the rest of the island if you stay here! But if you manage to pull yourself away from the on-site activities, Rozel Campsite is close to some great stretches of coastline and a number of beaches, which I spent many great hours exploring.
Hideaway Motorhome Stopover
If you're looking for a caravan site that's a little different, Hideaway Motorhome Stopover provides an experience that is much more simplistic, closer to that of wild camping. The site can be found off the beaten track on the far west of Jersey, in the parish of St. Peter. There are just five pitches at this site, so it can be tricky to find space during the busy summer season, however each of the pitches provides water and electricity.
As it's much smaller than the other two sites previously mentioned, this site is much quieter and really lives up to its name. There aren't any toilet or shower facilities, so it's more suited to self-contained motorhomes, and it is an adults-only site, so less suited to families. It is pet-friendly, however, so you can bring your furry friend with you. Facilities for greywater and chemical disposal are offered and the site is located very close to areas that I found are great for coastal walking, birdwatching and activities such as kayaking.
If you would like to explore the island of Jersey further, then don't miss this article: Everything you need to know about Jersey