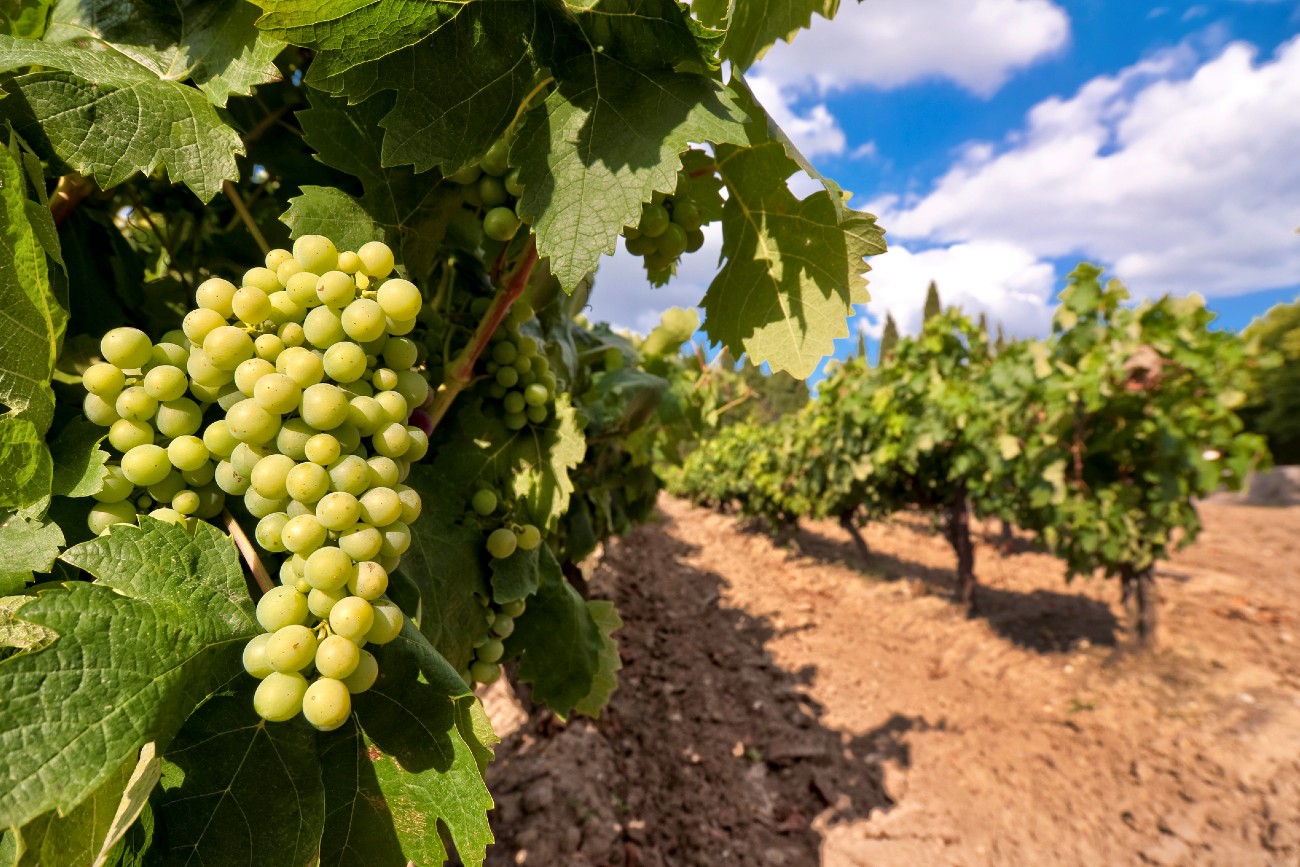 Jersey is well-known for its fine summertime weather, with the island's southerly location in relation to the British mainland meaning it gets slightly warmer temperatures. It can also stake a claim to being one of the sunniest parts of the British Isles, so what better way to enjoy the pleasant climate than sipping on a selection of wines while you take in the Jersey scenery. The island is only a few miles from France after all, a country with a rich history of wine production.
This influence has found its way to Jersey, and the island has a few vineyards which produce their very own wine. There are also a number of wineries where you can enjoy tasting sessions. If this peaks your interest, the following examples are some great places to try.
La Mare Wine Estate
Located in the lovely countryside in the north-west corner of Jersey, La Mare Wine Estate and Distillery is the most popular spot on the island for wine lovers. The estate covers around 25 acres in St. Mary, set in the grounds of a large 18th century farmhouse.
The estate's vineyards and orchards produce a varied selection of wines, ciders and spirits, but the estate is also known for its hand-made chocolates fudge and preserves. There really is something for everyone here and a visit can be enjoyed even if wine isn't your thing. You can book guided tours of the grounds, where you will learn all about the estate's vineyards, wines and other products, as well as being able to sample some for yourself.
Tours last for around 45 minutes and are a great way to spend the day when the weather is nice, especially as the vineyards are so scenic. After you've tried a spot of wine tasting, you can enjoy a meal at the estate's restaurant, which serves some good food. There is also a great selection of gift boxes and hampers available, which can be ideal for presents.
Dunell's Beaumont
Dunell's is an award-winning, family-owned business in Jersey, with three stores in total across the island. Their main store can be found at the bottom of Beaumont Hill, north of St. Aubin. In addition to their main store, Dunell's also has a store in St. Helier and a store in Gorey, on the eastern coast. They have an extensive range of wines from all over the world, and the tasting room in their main store is the best place to sample some.
A lot of in-house tasting events are held here, along with private ones. In-house tasting events usually occur a couple of times a month, with each one having a different theme and providing a chance to sample some unique wines. Tasting events are also held in their St. Helier store.
Even if you're just popping in to purchase some wines, in my experience the staff are very helpful and really know their stuff. You're not just limited to wine either, a great selection of craft beers, ciders and spirits can be found, along with gift hampers.
Love Wine, St. Saviour
Another interesting place to visit to enjoy some wine tasting is Love Wine, a stylish boutique wine merchant located in St. Saviour. This independent store is a nice place to pick up a couple of interesting wines that you might not come across in the supermarket aisles, including a number of small vineyard wines. Their store is also a far more pleasant place to peruse than the average supermarket, with a lovely pleasant atmosphere and helpful staff.
It also has a dedicated tasting room where you can take a seat and sample some of their wines. If wine isn't to your taste you'll still be catered for however, as a range of whiskeys, craft beers and ciders are available too.
If you would like to explore Jersey's stunning nature after an evening of tasting wines, then you can find some recommendations in the following article: Jersey's Woodland Wonders