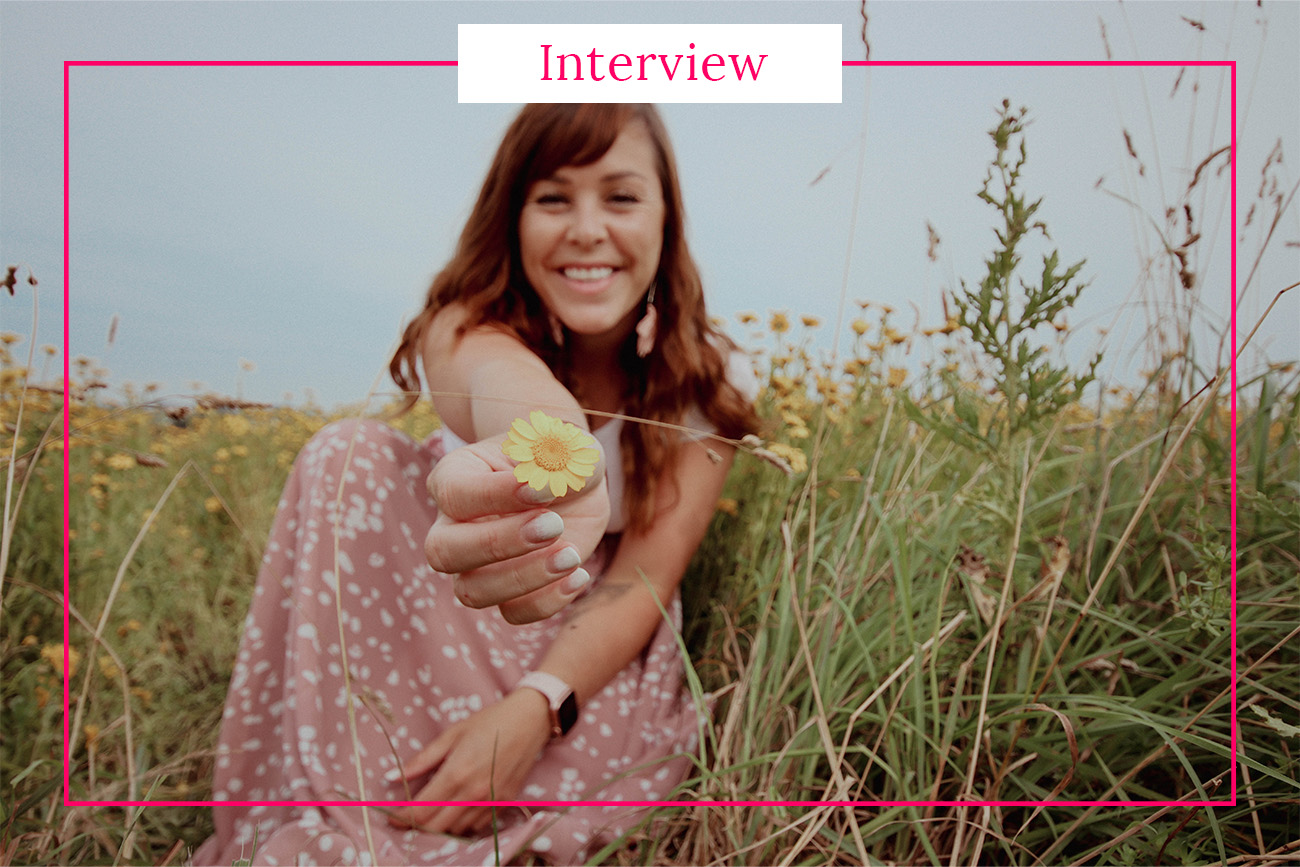 Interview with Aimee De La Mare – Self-taught photographer from Guernsey
A
imee De La Mare is 32 years old and was born and raised in Guernsey. She has Native Canadian Indian heritage, specifically from Saskatchewan, but her family and she have not been able to determine the specific reservation and tribe.
Aimee has been fortunate enough to travel extensively and even experienced an earthquake in Indonesia in 2015! Now in her early 30s, she enjoys exploring national parks and embarking on road trips across the United States with her best friend. Whenever possible, she also visits her brother in Canada.
Aimee and her partner own a house in Guernsey and share their home with two cats. Although they would love to have a dog, their passion for travel currently prevents them from getting one. Aimee works full time for the Guernsey Probation Service, while she runs her photography business on a part-time basis.
During our conversation with Aimee, we delved into her journey into photography, sought her advice for aspiring photographers, and discovered her favorite spots on the island.
Aimee, please can you share with us how you got into photography? Was it always something you wanted to do, and what led you to choose it as a career?
My brother, Jack, is a self-taught videographer and was always out taking photos and videos of his friends, making short films and editing away at his computer. Growing up it didn't interest me and, somewhat regretfully, I didn't take the time to understand it.
And then, as I reached my late 20's, I started to feel a pull towards photography. I began to take pride in the photos I took, and purchased a couple of editing apps for enhancing photos.
When I visited the US on a TrekAmerica trip in 2019, I was completely in awe of the sheer beauty and vastness of the national parks and just the scenery in general. Jack bought me my first second-hand film camera shortly after that trip, and the magic really started from that point. When I realised that people actually wanted to be a part of my work (which was an amazing feeling and so humbling) I established Wild Smile Photography.
How would you describe your photography style and what inspires you?
My style of photography is natural, carefree, authentic, rustic and bohemian. I prefer to shoot in nature at golden hour as I feel that it reflects some of the reasons I got into photography. I take inspiration from photographers in the US and Australia. Whilst we do not have the same incredible backdrops, mountains and vastness here in Guernsey, it is a beautiful island – one which I feel extremely lucky to live in – and I am always able to find lots of beautiful places for photoshoots.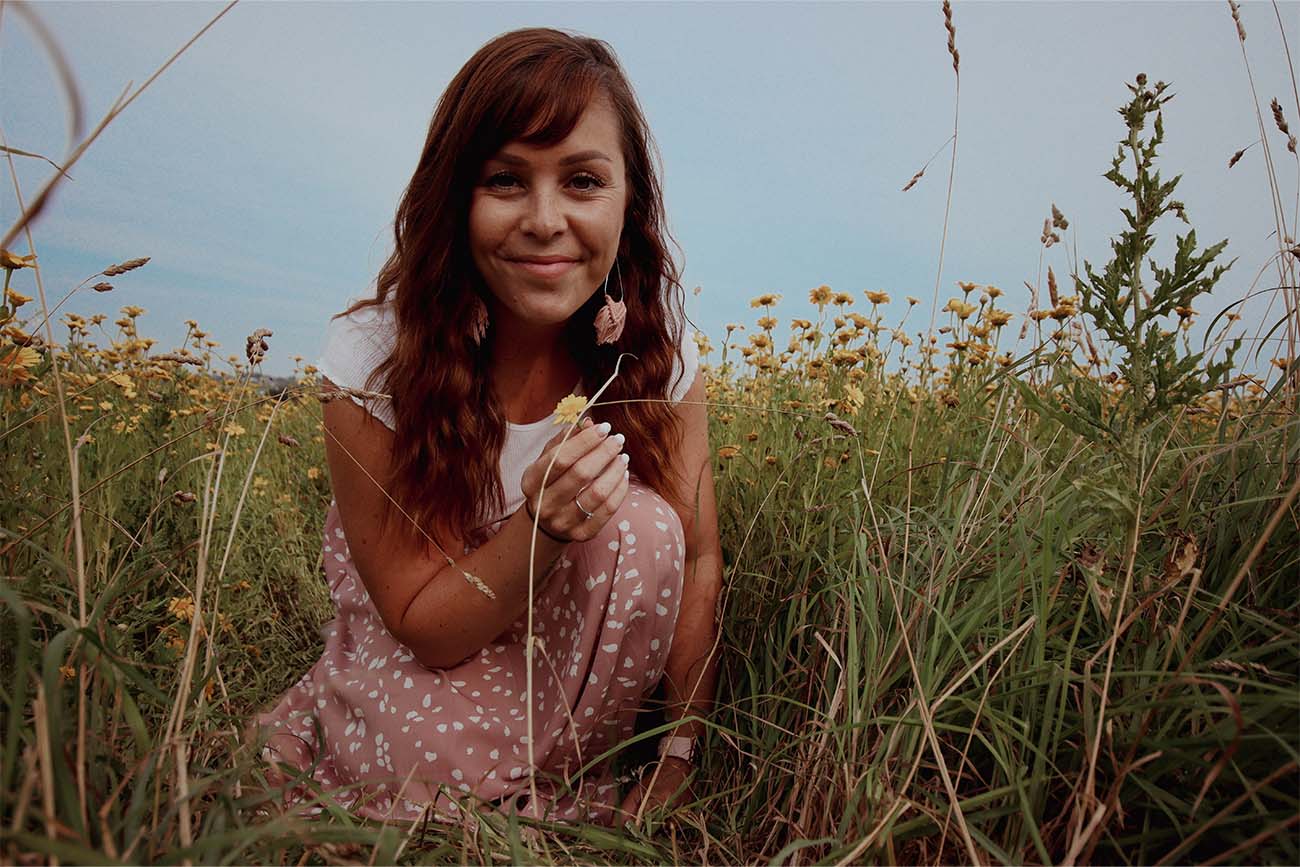 Please can you share with us how do you keep your creativity fresh and avoid falling into creative ruts?
Living on a small island means that creative ruts can happen. I try to avoid these by putting together ideas and themes photoshoots (always outdoor based) and asking a friend to model for me.
So far these photoshoots have taken us into a cornfield, on top of a hay bale, intertwined in remote reeds in the middle of winter, sitting in the most beautiful wildflower field, and most recently in the middle of a field of sheep!
There is so much beauty here if you truly look, and it's all about what you choose to do with your model, the background and, most importantly, the light.
You do a lot of outdoor shooting. When looking for new locations, how do you approach finding ones that are ideal for your clients?
I've scoured so many fields and outdoor areas here in Guernsey, always searching for that one perfect spot! Sometimes I'm led by the client as they have a special place they'd like the photoshoot to happen, and sometimes they give me an idea of what they'd like but they aren't sure where to go.
I then go out scouting locations, often at different times of the day in order to get a feel for the light, and send clients videos and photos of the locations so they can choose their favourite. One of the challenges in Guernsey is that we have so many great fields, but sometimes no indication of who owns the fields. I've been able to utilise digimap to an extent, but I'd really love it if fields had a small sign next to them with the owner's contact information…
I think other photographers would benefit from this too. Usually we have to be reliant on the Guernsey way of 'it's who you know'. That hasn't stopped me yet, though!
What would be the most important advice you could give to someone starting out in photography?
Starting out in photography is so exciting, and you never stop learning or growing! A good digital camera is essential; I started with the Canon EOS 250D. It was the perfect little lightweight camera and had an inbuilt flash. It's also good to experiment with a film camera if you can, as you never know – you may prefer the look of film.
It's helpful to have a selection of lenses so you can figure out what or who you like to photograph. Lenses can be expensive, but the majority of mine are second-hand from eBay and they work just as well as new ones.
Get your friends involved! If you want to photograph portrait photos, ask friends and family to model for you so you can get that practice in. I can't stress enough how important practice is; like I said, there is always something new to learn.
A good editing tool is key – I use Lightroom Classic. If you purchase an Adobe suite, you will have access to a few different programmes and there is no 'right one', it's about which one you feel most comfortable working with. There are tonnes of tutorials which have helped me out so much, as the editing process can be daunting.
Get a hard drive and regularly back up your laptop/computer – a decent one is fairly cheap on Amazon. You never know when IT is going to fail you so don't be caught out. This is the same with spare batteries – make sure you have a handful to use if needed and that they're always fully charged.
Most importantly – do not compare yourself to other photographers. This is when you will go down a negative path of thinking you aren't good enough – and you ARE good enough. We all learn at our own pace and grow with time, practice and patience.
Every local photographer has something completely different to offer the island. As another local photographer (now friend) once said to me – 'there is room for all of us'. It's a great community here in Guernsey and it's really important to support each other. If anyone starting out in photography would like someone to talk to and ask questions, I'd be more than happy to help!
You are also a keen traveler. What are some of your favorite travel destinations to photograph, and what makes them special to you?
I took photos at some national parks in the US, just with my iPhone, and that's when I realised I wanted to photograph nature. It then progressed to people in nature, which I think is the best of both worlds. Yosemite National Park and Joshua Tree were my first visual inspirations behind photography. There is something so freeing and beautiful about Yosemite in particular, it made me realise just how vast America is and how many incredible places there are to explore. You just can't take a bad photo in a National park; every single area is so stunning!
What photography equipment is a must-have in your luggage when you're off to travel? (apart from the camera of course :))
Spare batteries and chargers! And of course different lenses. However, I don't take my main camera and equipment away on big trips anymore. Since I started up a business, taking my camera out in leisure time can feel like work. I was gifted an instant camera for my birthday this year which is really cool as you can't control the elements of the photo like you can with a digital camera, so you end up with all sorts of funny images!
When I'm away or out having fun, instant photos that I don't have to spend any time 'preparing' beforehand are a much more desirable way for me to capture memories.
What are some of the hidden gems or lesser-known attractions in Guernsey that you would recommend to visitors?
Marble Bay is definitely a hidden gem, it's so unique and calming and I often head down there before work in the summer. Mini golf and crazy golf at Oatlands and Nineteen – and the driving range at Nineteen – are fun in groups. In the summer it's all about the local beaches, and getting across to Herm and Sark. Renting paddle boards and kayaks is a staple of island life. The Rocquettes cider tour in the Spring/Sunmer is a must. Also, I'd highly recommended brunch at Good Rebel! I think it's the best brunch spot on the island.
When you need to unwind in Guernsey, where do you go? What are your favourite spots on the island?
Definitely the beach in the summer – my favourite west coast beach is Port Soif as it's like a little cove. On the south coast I love Marble Bay. St Pierre Park Hotel and Spa is the perfect place for a spa day with friends or a loved one, any time of year.
How would you describe the character or personality of Guernsey and what sets it apart from other places?
Guernsey is a stunning island with so much to offer. We have so many delicious restaurants to choose from – there is a real foodie culture here and I think just about every type of cuisine available.
Guernsey is unique in that it still has parts of history here – like the Martello towers and bunkers from the war. Sadly the food market in town closed down when I was younger, but there are farmers markets held on island and lots of little hedge-veg stalls.
There are no trains or motorways here due to the size of the island, which is very different to the UK. There is a real community feel sometimes, demonstrated by events such as the Guernsey Together festival, the West and North Shows, the Cobo Balcony Gigs, and various other music events. It's a busy island but there are also many secluded spots where you can go to relax.
Aimee is excited to announce the launch of her brand-new website Wild Smile Photography. She invites everyone to visit and explore her portfolio, showcasing her captivating work. If you're in search of breathtaking golden hour photoshoots or any other photography needs, Aimee is the reliable professional you can count on. Thank you for taking the time to read about Aimee's inspiring journey, and she looks forward to connecting with you through her website.