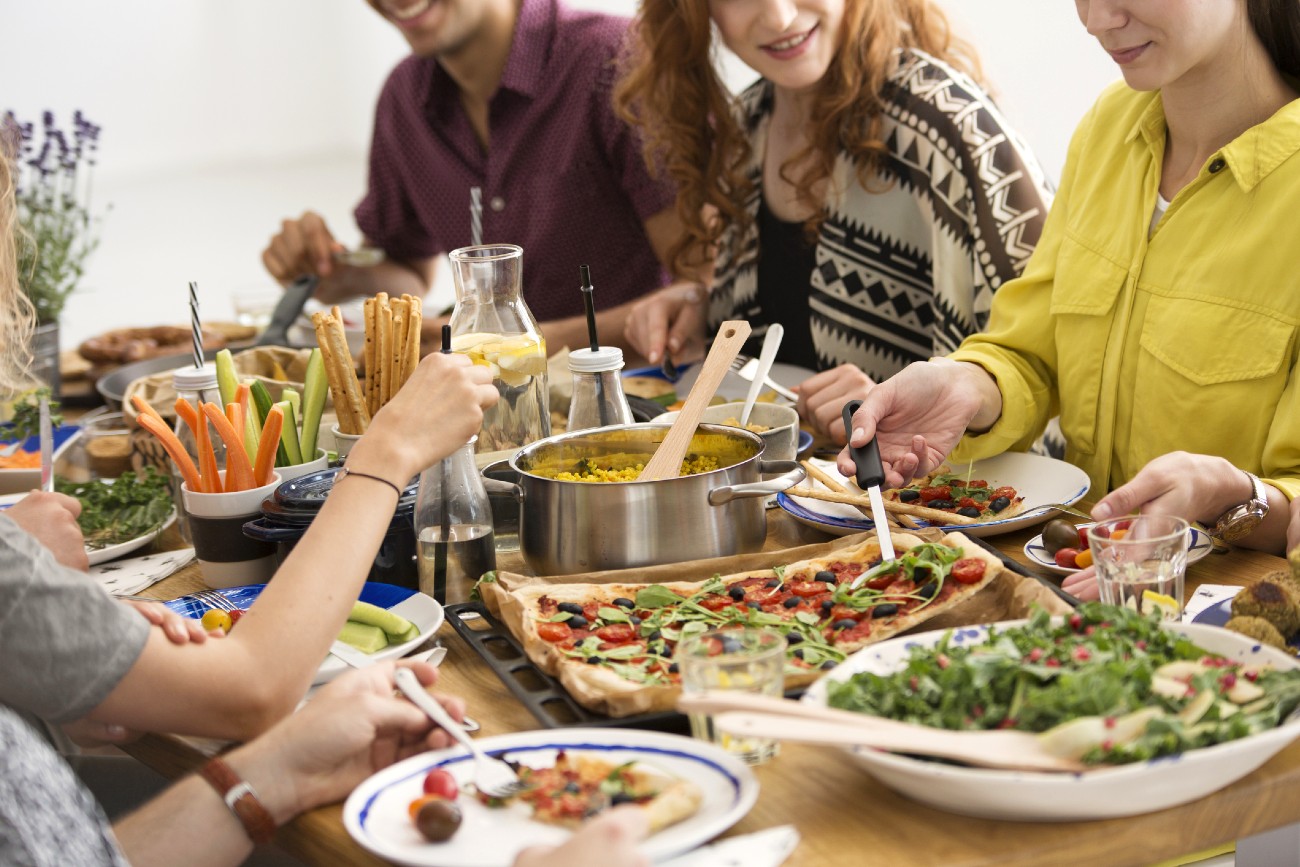 When traveling, eating vegetarian or vegan can be difficult, but often there are lovely restaurants that cater to a plant-based lifestyle around the world. The Channel Islands are no exception.
This group of islands has a unique food culture that has developed over centuries, with influences from both the UK and France. The Channel Islands also have many restaurants serving food from around the world, such as Thai or Mexican cuisine. With the rise in popularity of vegetarianism and veganism, many restaurants around the Islands have followed suit, and there are many delicious food specialties of the Channel Islands that are vegetarian and vegan-friendly.
Vegan and vegetarian options in Jersey
Several of the islands have a heavily British-influenced cuisine, with the island of Jersey serving as the gastronomic hub of the islands. There are many fine dining choices in Jersey and even Michelin-starred restaurants. A restaurant called The Sinful Vegan is an all-vegan restaurant boasting food "almost too sinful to eat" and I can confirm that it is worth the trip! Jersey is famous for Jersey Royal Potatoes, and a bread called Cabbage Loaf – a specialty bread cooked in cabbage leaves.
Where to eat in Guernsey
Guernsey boasts many restaurants that cater to vegetarians, vegans, and even those that choose a gluten free diet. The Cobo Tea Room has a daily selection of specials for dietary needs. Another restaurant, La Fregate, offers a full 3-course fine dining menu of vegan options. Tapas restaurants are also popular on Guernsey, with many offering vegetarian and vegan options.
Many restaurants around the Channel Islands have vegetarian or vegan menus, including versions of the famous Bean Pot. Traditionally made with pork and beans, some restaurants have put a vegetarian spin on this classic. Many restaurants offer vegan and vegetarian options for tea as well. Many shops offer read-to-go vegan and vegetarian options, and are also environmentally conscious of the packaging.
What to drink on the islands
Farms in the past would often have cider presses to process the apples they would grow, and today cider brewing thrives on Guernsey. Rocquette Cider Farm offers tours and brews delicious apple cider from their thousands of apple trees, keeping alive a tradition going back centuries. There are also many craft beers brewed and available on the islands, and pubbing is extremely popular.
For vegetarians that consume milk, be sure to try the rich and decadent Channel Islands milk. This milk comes from Jersey and Guernsey cattle, and is very rich in fat and protein – 2% higher in fat than milk from high-producing Holstein Friesian cows. The milk can also be known as "gold top milk" from the color of the cap used for bottling. The butter and cheese made from this milk is a delicacy, and the islands serve the rich cream with tea.
Rocquette Cider
dairy cattle from Jersey
A local tradition on Guernsey of "hedge veg" stalls is popular, with makeshift stalls along roads for locals to sell off extra fresh produce they grow themselves. These stalls sell everything from fresh vegetables to fruits, and even items like homemade baked goods. Social media has kept this tradition alive and well, thanks to accounts that post what is available at stalls each day. It's a quirky and charming part of Guernsey life that has stood the test of time and brings a sense of community to the islands.
The Channel Islands don't just offer stunning scenic views and charming island life, they offer a rich cuisine and food culture that vegetarians and vegans can enjoy whilst on vacation.
After all this delicious food you might want to go for a walk. Learn more in the following article: The Channel Islands: A paradise that invites you to walk