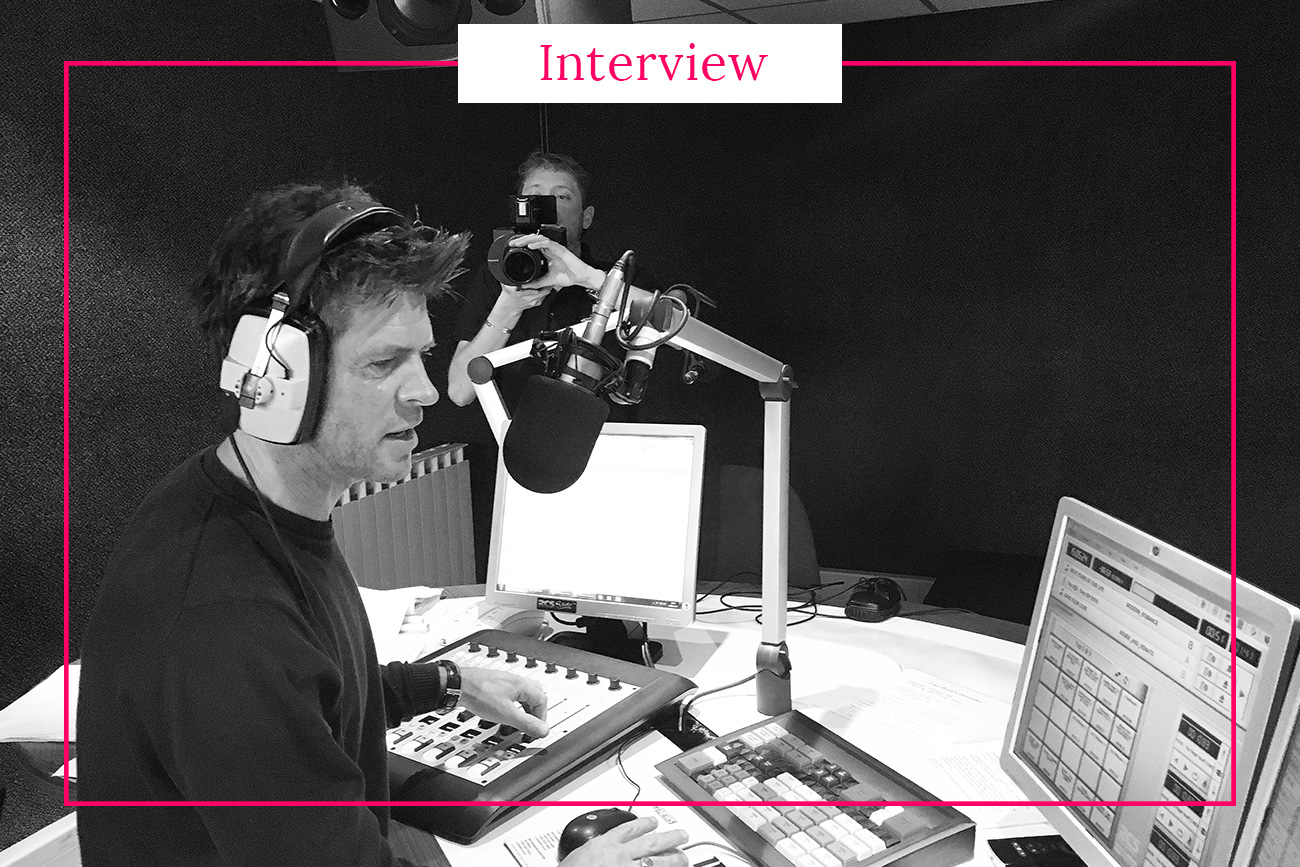 Carl Ward is proud to have been born and bred in beautiful Guernsey. He is a Broadcaster, DJ & Event Host and has been doing that for over 30 years. He presents the mid-morning show on Guernsey's commercial radio station, Island FM, every week from Monday till Friday 10am-2pm.
We asked Carl a few questions about how he began his career, his favourite genre of music and his favourite spots on the island.
Carl, you have over 30 years of experience in the entertainment industry. How did you get started?
Back in the mid 80s, the Savoy nightclub in St Peter Port ran an under 18s night every Sunday and I'd head along there every week with my brother and some mates. My brother knew the regular DJ, Martyn Hallett and we'd often hang out in the DJ box.
One evening, Martyn got called down to help with an 'altercation', or something like that, and he asked me to push the button to play the next record if he wasn't back in time. He wasn't! That moment changed everything. Following that, Martyn offered me a few gigs with his mobile disco business. That's how it all began.
Do you still remember your first DJ event? What was the occasion and where was it?
Yea, it was at the Wayside Cheer Hotel, summer 1987. It was an under 18s disco.
What genre of music do you typically play? 
When I'm doing DJ gigs I'll play a bit of everything, no particular genre unless it's a themed event. Whatever the audience wants, always play to your audience.
When you are not working, what kind of music do you like to listen yourself? 
I'm a big 80s fan. The New Romantic scene was a golden era for me. Anything from Duran Duran to A Flock Of Seagulls. I am Big Neil Diamond fan too, and really like Ed Sheeran's music.
In your opinion, what skills a DJ needs in order to be successful?
I think you need to be a good communicator, to know what people want and have a good understanding of how music can make people feel. Music knowledge is key, knowing what to play & when. Always focus on the job in hand.
What would you say is the most rewarding part of being a DJ?
Seeing people having a good time because of what you are doing is very rewarding. When someone comes up to you at the end of a gig and says, 'thanks for a great night' is the best feeling.
Let's say someone would like to hire you for their wedding. How does it work? Do you choose all the music by yourself or do you take direction from the bride and groom as well?
It's always nice to meet the couple ahead of the big day to discuss things through. A few email exchanges normally gets things going, then we go from there. I always welcome song requests ahead of time. The worst thing for a DJ is to be asked for a particular song on the night and it's not available. Knowing a rough idea of what type of music is wanted is always very helpful, then we go from there. At a typical wedding there's a full range of ages there so you need to try and cater for all.
What are the local dishes you would recommend to the first time visitor of the Channel Islands?
Definitely try the local fish. All around the coast you'll find some of the best places to eat in Guernsey at the beach kiosks and cafés by the sea that serve all sorts. Crab sandwiches are a must here!
How would you spend your perfect weekend in Guernsey? 
There's nothing better than going out for a meal with my wife Louise, preferably sat in the sunshine with a cold cider in hand! We were at Cobo Bay Hotel one evening during the summer, sat outside eating al fresco while watching the sunset. I remember thinking 'this is absolutely perfect'! Enjoy a good cliff walk as well, so many amazing views in Guernsey. We have a young daughter Scarlett and a couple of dogs, they love it too!
Enjoy a good cliff walk as well, so many amazing views in Guernsey. We have a young daughter Scarlett and a couple of dogs, they love it too!
Are you planning an event and need DJ? Don't hesitate to contact Carl through his website CarlWard.co.uk or via his Twitter account.