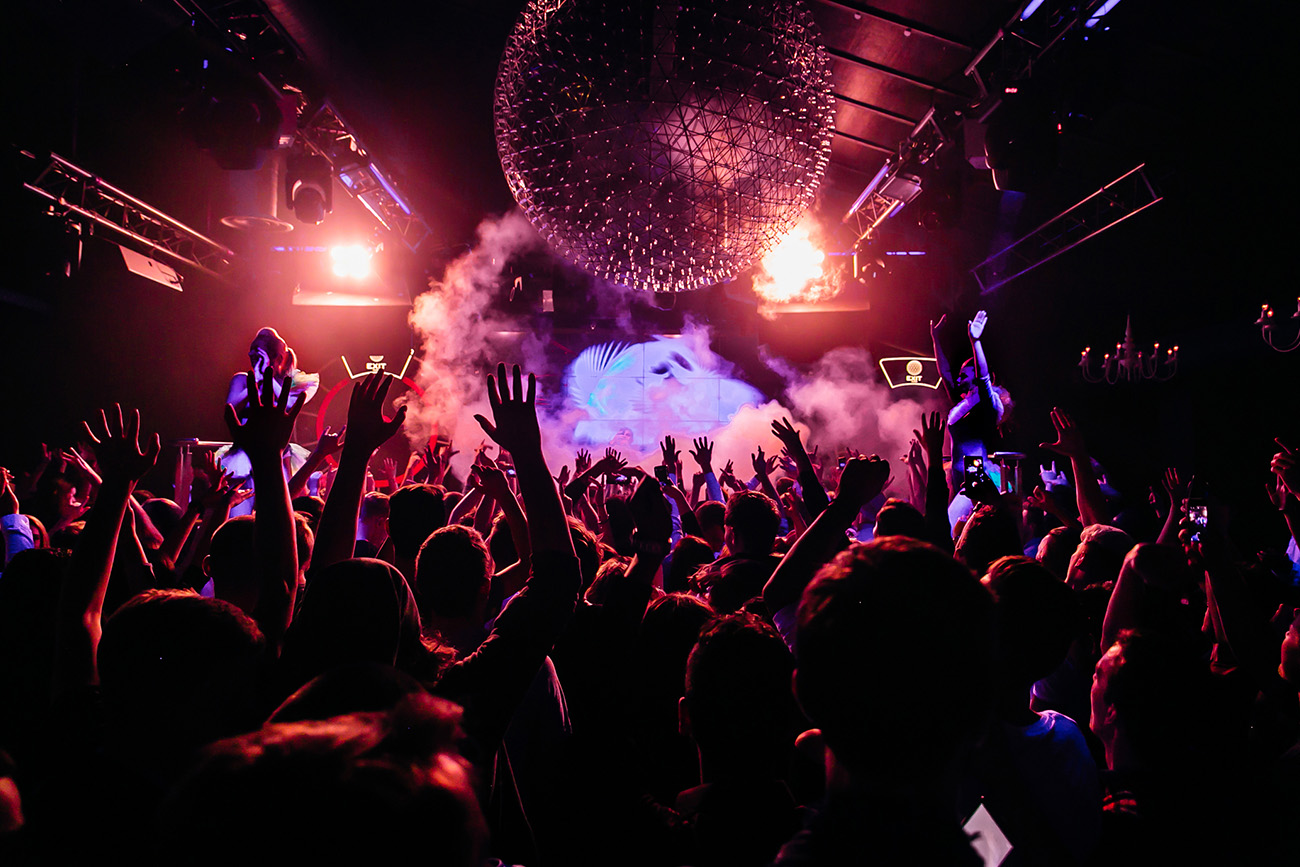 The stunning Channel Islands, are not only a haven for nature enthusiasts and history buffs but also for those seeking a vibrant nightlife experience.
Guernsey and Jersey have something for everyone whether you are looking to dance the night away, savor exquisite cocktails, or simply unwind in a cozy pub!
Here is a list of the best bars, pubs and nightclubs for your night out in Jersey and Guernsey:
Jersey
The Lamplighter
The Lamplighter, which is tucked away among St. Helier's busy streets is a popular place among both tourists and locals looking for a great nightlife in Jersey!
The atmosphere of the Lamplighter adds to the cozy feeling with its rustic wooden furnishings, lamp-like lighting and the sophisticated décor.
The highlight of this bar in Jersey is its great collection of beers, authentic ales, ciders, and whiskeys so don't forget to try at least one of them when you are here.
As the night goes on and the drinks kick in, the Lamplighter bar comes to life with the great live entertainment offered by the local musicians.
Bohemia Bar & Restaurant
Bohemia Bar & Restaurant is yet another of St. Helier's most well-known spots for a fun nightlife. As a gastronomic paradise during the day, it certainly holds its reputation. But at night, it also provides excellent drink options and dining possibilities with a touch of grandeur.
In fact, Bohemia's Cocktail Garden Roof Terrace offers a wide variety of wines in addition to unique cocktails that showcase its mixologists amazing skills. It also combines natural and urban elements to produce an enjoyable atmosphere for everyone.
Make sure to check out the weekly wine tasting event that takes place every Thursday from 5.00 pm to 6.30 pm.
The King's Bar
You can expect to experience modern extravagance when you enter The King's Bar in Jersey.
When compared to the majority of other bars in Jersey, it is truly a king because of how seamlessly the lavish decor merges in with the modern flare.
Whether it's a sudden catchup with friends, a dinner drink with your partner, or a family outing, this bar has a wide selection of cocktails, gins, spirits, whisky, brandy, and liquors, as well as draught and bottled beers to keep you entertained. However, it can become crowded on Friday and Saturday nights, so you might want to reserve a table.

Project 52
Project 52 emerges as a memorial to Orwellian aesthetics, tucked away in the beautiful embrace of a quiet cobblestone alley in the bustling center of St. Helier.
The opulent wooden floors and elegantly faded furnishings combine stylish aesthetics with comfort to create an appealing atmosphere. The experience is further enhanced by the tastefully chosen ambient music. While the upper floor is only accessible to distinguished members, the main bar area welcomes everyone who enters with open arms.
Their gin tasting sessions are a standout feature and provide a unique chance to explore the complex world of gin along with many knowledgeable guides.
The Cock & Bottle
As the evening sets in, the inviting glow of The Cock & Bottle's spreads over the cobblestone streets, encouraging both locals and visitors to walk inside. The interior creates a space where tradition and modernity coexist together.
A great selection of wines and beers complements the delicious food, including the locally brewed Best Bitter, Longboard Craft Lager, Waverider Pale Ale, and cask-conditioned Liberation Ale.
Jazz's seductive notes or a local band's upbeat music, which fills the air with lovely rhythms, creates the perfect atmosphere for dancing, laughter, and special moments spent with friends and other guests at The Cock & Bottle.
Rojo
Rojo is more than just a nightclub in Jersey; it's an immersive encounter that awakens your senses and takes your night to new levels. The centerpiece of Rojo's three floors of sheer fun are the thundering beats selected by famous DJs who know how to keep the dance floor alive.
It offers everything from cocktails to club nights, live football, as well as private rooms for events and a range of upscale buffet selections. So, get ready to enjoy a day at the Rojo's beautiful roof terrace with drinks and create the spirits for the nightlife at night!
Havana Club
Unquestionably, the best nightclub in Jersey is Havana Club, where live entertainment and music are the foundation of the enjoyable atmosphere.
The Havana Club has three rooms to choose from: The Main Room, The Crib, and the Chili Bar. DJ Steve Mouat who is popular among all kinds of music lovers, takes the spotlight on Fridays and Saturdays in the Main Room of the Havana Club. On the other hand, there is the Crib, with its DJ Bird who is renowned for his beats of reggae, jazz and much more to make it the best R&B venue in Jersey.
Don't forget to check out The Chili Bar, a cozy two-room venue that has its own intimate bar and an exquisite dance floor that can keep up to 100 guests at a time.

Ce Soir
Ce Soir, is the enchanting counterpart of the Blind Pig bar in Jersey!
When compared to the laid-back hidden speakeasy of Blind Pig, Ce Soir is truly an electrifying addition to the list of bars in Jersey!
The highlight of this beautiful bar is undoubtedly its friendly employees that are forever trying to make your night a memorable one. Their skills are mostly out of the world when it comes to cocktail making, and it brings out a lot of new flavors. But it is not just the cocktails that you should try in Ce Soir; It's excellent collection of spirits, wines, and craft beers, are also exciting.
Guernsey
The Swan Inn
If you want to be embraced into the warm British hospitality in Guernsey's St. Peter Port, don't forget to check out the Swan Inn. Swan Inn truly transports you back in time to the charming lighthearted Victorian era, while offering you all the contemporary facilities you need!
The drink choices are perfect with everything from locally brewed ales to distinctively designed cocktails! So, if you want to have a cheerful conversation with locals, while enjoying the live music and sport shows like cricket, rugby, and football with a cocktail in hand this is the place to be.
The Doghouse
The Doghouse is yet another of Guernsey's best bars. Enjoy the Guernsey's greatest live music bar and restaurant at The Doghouse, where you can take advantage of fantastic food, welcoming service, and a wide variety of live sports on their big screens, including, among others, Champions League and Premier League football, cricket, and rugby.
Every Friday and Saturday, the top cover bands in the Channel Islands and even some big international bands play live for music lovers of all kinds!
So, it is impossible to avoid catching the electric energy that is offered by these band performers and the audience working together to create a fun nightlife in Guernsey.
Amigos Cocktail Bar
Amigos, a fun-filled cocktail bar in Guernsey, pulls out a vivid explosion of colors that reflect the passion of Latin America. The decor combines strong metropolitan energy with laid-back beach sensations.
The passion to bringing Latin American delicacies to Guernsey is what makes Amigos stand out. Their extensive cocktail menu features everything from classic mojitos and margaritas to shooters and drinks with ice-lolly themes and even beer, cider and cocktail pongs!
The Cock & Bull
The Cock and Bull is tucked away in the center of St. Peter Port, at the top of Cornet Street and a short distance from Victor Hugo's home.
The island's maritime history is honored through exposed wooden beams, vintage furniture, and subtle nautical elements. Even though the Randalls had recently bought the Cock & Bull, everyone is welcome there, young and old, regular or new. The Cock and Bull, which opened in 1997 and serves superb beer, live music, and sports, has grown to be a beloved spot on the island.
A wide range of preferences are catered for by a varied collection of regional ales, foreign brews, and exquisite wines.
Les Folies D'amour
Les Folies D'amour, the longest-running nightclub in Guernsey, opened in May 1992 with a truly gorgeous décor of burgundies and gold along with the uniquely styled artwork of Rossetti, Gustav Klimt, and Mucha.
It is still at the top twenty years later after being refurbished. Don't forget to check out the wonderful "Cèlèbritè" bar on the ground floor, which has a luxurious atmosphere thanks to its design of deep purples, golds, and mirrors. Cèlèbritè' is known for its classic cocktails as well as its wine and champagne selection.
So, whether it's a night with friends, or an office party, Les Folies D'amour will give you a night to remember in Guernsey.
Would you like to learn more about the Channel Islands? Then don't miss our latest article: Island hopping holiday in the Channel Islands