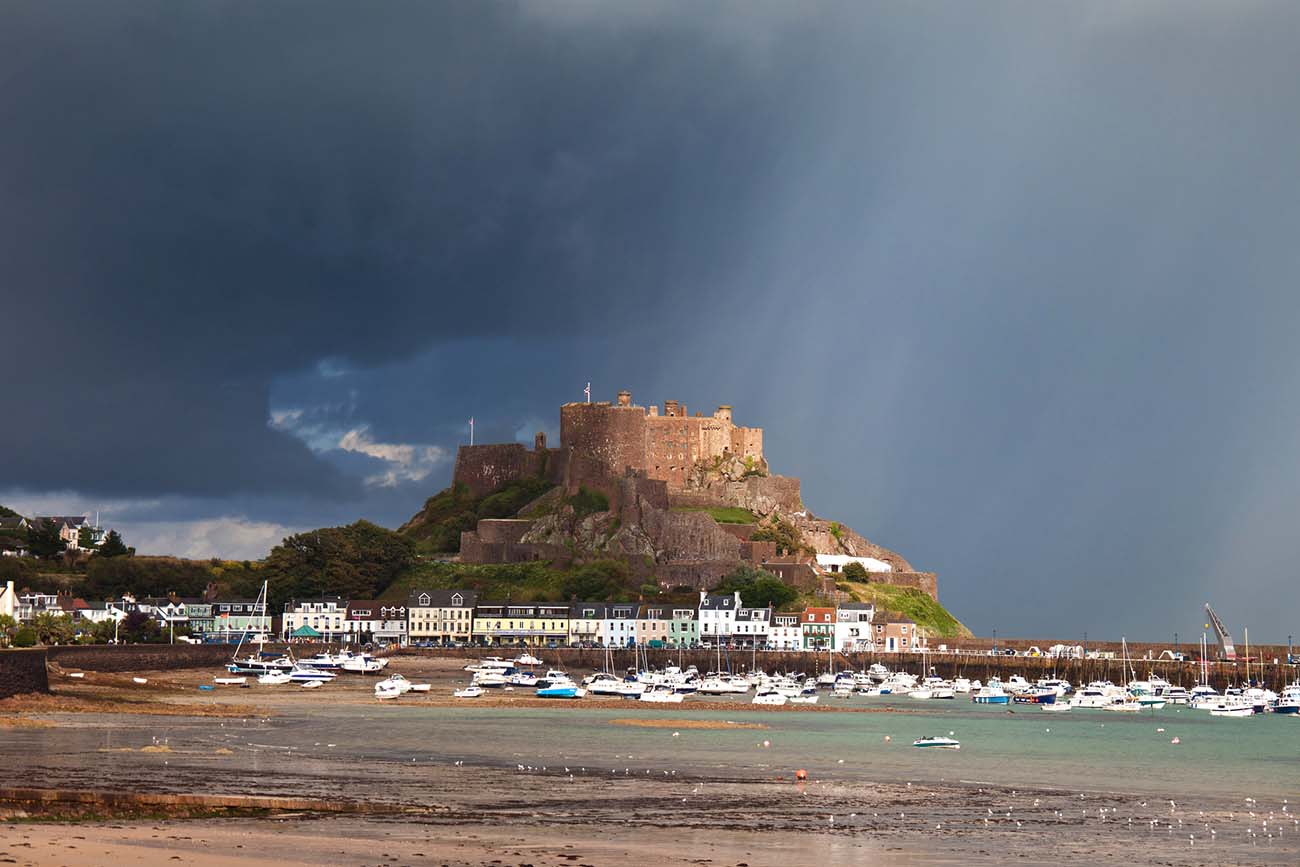 Imagine embarking on an island hopping holiday through the picturesque Channel Islands, a breathtaking archipelago nestled between the United Kingdom and France. With their stunning landscapes, rich history, and unique blend of cultures, these enchanting islands offer a truly unforgettable adventure.
Let's dive into the wonders of Jersey, Guernsey, Alderney, Sark, and Herm, and see why island hopping in the Channel Islands should be at the top of your travel bucket list!
Jersey: A Vibrant Island with a Rich History
Our first stop on this island-hopping adventure is Jersey, the largest of the Channel Islands. This vibrant island is a haven for history buffs, with its fascinating past dating back to Roman times. Explore the captivating Jersey War Tunnels, which offer an immersive insight into the island's occupation during World War II, or take a leisurely stroll around the magnificent Mont Orgueil Castle. Don't forget to indulge in Jersey's famous dairy delights—the creamy Jersey ice cream is a must-try!
Travel time to Guernsey: The ferry journey between Jersey and Guernsey takes approximately 1 hour.
Guernsey: A Charming Blend of English and French Flair
Next up is Guernsey, a delightful island that effortlessly combines English and French influences. Wander through the cobbled streets of St. Peter Port, admiring the unique architecture and soaking up the island's charming atmosphere. Nature lovers can explore Guernsey's rugged coastline along the breathtaking cliff walks, while literary enthusiasts can delve into the world of Victor Hugo at Hauteville House, the author's former home turned museum.
Travel time to Alderney: Travelling from Guernsey to Alderney, you have the option of a ferry, which takes around 1 hour and 30 minutes, or a short 15-minute flight.
Alderney: A Wildlife Haven and Unspoiled Gem
Our island-hopping journey continues with Alderney, a lesser-known gem that boasts rich wildlife and unspoiled beauty. Discover the island's impressive array of seabirds, including the iconic puffin, at the Alderney Wildlife Trust. History aficionados can delve into Alderney's intriguing past at the Alderney Society Museum or visit the evocative ruins of the island's Victorian-era forts. Don't miss the charming Alderney Railway, the only working railway in the Channel Islands!
Travel time to Sark: There is no direct ferry service between Alderney and Sark. You'll need to take a ferry back to Guernsey (1 hour and 30 minutes) and then hop on another ferry to Sark, which takes around 45 minutes.
Sark: A Tranquil Escape and Star Gazer's Paradise
Next on our island-hopping itinerary is the tranquil haven of Sark, a car-free island renowned for its serene atmosphere and stunning stargazing opportunities. Explore the island by foot, bicycle, or even horse-drawn carriage, taking in the breathtaking vistas of the surrounding sea and rugged cliffs. A visit to the enchanting La Seigneurie Gardens is a must, while the awe-inspiring Gouliot Caves will leave you spellbound. At night, marvel at the dazzling display of stars in Sark's clear, unpolluted skies—a true celestial spectacle.
Travel time to Herm: To travel from Sark to Herm, you'll need to take a ferry back to Guernsey (45 minutes) and then board another ferry to Herm, which takes about 20 minutes.
Herm: A Picturesque Retreat with Pristine Beaches
Our final stop on this island-hopping tour is the idyllic haven of Herm, a small, unspoiled paradise perfect for those seeking a peaceful retreat. With its pristine sandy beaches, crystal-clear waters, and lush landscapes, Herm offers a serene escape from the hustle and bustle of daily life. Discover the island's charming coastal paths, which meander through colourful wildflower meadows and offer breathtaking views of the Channel Islands. Don't forget to visit the delightful Herm Gift Shops for a unique souvenir to remember your island-hopping adventure!
Wrap It Up!
Island hopping in the Channel Islands offers a truly unique and memorable experience, with each island boasting its own distinctive charm and attractions. From the vibrant history of Jersey to the tranquil haven of Sark, this enchanting archipelago promises an adventure of a lifetime.
So, what are you waiting for? Unleash your wanderlust, pack your bags, and embark on an unforgettable island-hopping journey through the mesmerizing Channel Islands. With their captivating beauty and rich heritage, these alluring destinations offer an experience like no other. Adventure awaits, and the Channel Islands are ready to welcome you with open arms. Bon voyage!
Do you wonder what else could you do in the Channel Islands? Find out in the following article: My list of favourite pubs in the Channel Islands