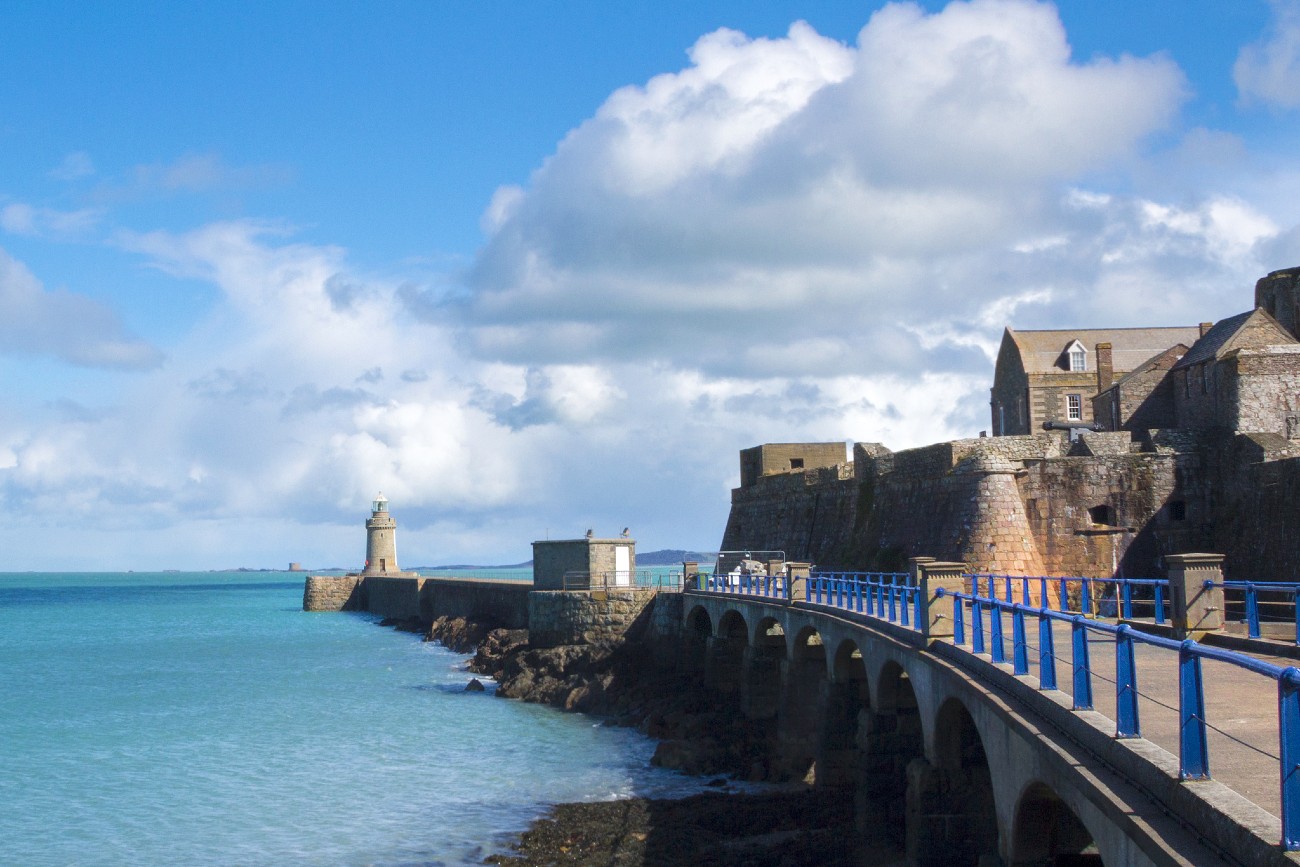 If you've never traveled to these islands, you are definitely in for an unforgettable holiday. Guernsey is one of the main islands in the Channel Islands, right off the coast of France.
It isn't actually part of the United Kingdom although it is considered a crown dependency. So, something you may be wondering is if you'll need a passport to enter. Part of the charm of this holiday to Guernsey is that it'll give you the sensation that you are going abroad all while avoiding the hassle of traveling abroad. So as a UK national you won't need a passport to enter, just a photo ID.
How to get to Guernsey
You can reach Guernsey by air or by sea, whatever is most convenient for you. If you are traveling from London there are regular flights that fly into Guernsey from Gatwick or Heathrow. There are several flights from Edinburgh and Bristol as well as other airports in the UK, so check any airline booking sites to see what flights connect into Guernsey.
If you are traveling by ferry, which is great especially if you are taking your own car, there are services that will take you across the channel from Portsmouth and Poole.
We must also bear in mind that the COVID situation is a constantly evolving one, which is why we must make an effort to keep ourselves and others safe. This is especially true when it comes to travel. Guernsey has separate restrictions to those of England, Wales, Scotland and Northern Ireland, so check gov.gg for any updates detailing the requirements for travel due to COVID.
What are the requirements to enter Guernsey
Similarly, to the United Kingdom's requirements, Guernsey requires that you fill an online form similar to the Passenger Locator Form (PLF) prior to your arrival in Guernsey. You may also be required to provide proof of a negative COVID test upon arrival, and/or proof of vaccination.
Another thing to keep in mind is to review the UK's requirements upon your return. These requirements have been updated and may well be updated before your travels. Make sure to check the governments website regularly to ensure that you are aware of any new requirements. Read gov.uk for updates on any new requirements for returning travelers.
As of now you may be expected to provide a negative COVID test upon return and book a day 2 test once in the UK. Remember this could change and you may not be required to do this, which is why it is essential that you monitor any updates posted through the government's website.
Where to look for accommodation in Guernsey
Another thing you may be wondering is about accommodation, there are multiple options you can explore. Depending on what type of holiday you are keen to have you can look to book an Airbnb, there a several available throughout the island worth checking out. A night ranges from £50 – £150. There are also plenty of hotel options worth considering. It might be worth looking around St. Peter's Port which is the islands capital town and where you'll have a lot of what the island has to offer at walking distance. So, when booking a hotel or Airbnb consider being as close to St. Peter's Port as possible.
Some hotels worth checking out include La Fregate, a cute boutique styled hotel with ocean views. So, you'll have gorgeous sea views to look forward to from your bed. Fermain Valley Hotel is also a popular option, it boosts one of the most frequented restaurants, Buho, a Mexican styled restaurant that is raved by locals and visitors alike as a must to try in Guernsey.
Don't hesitate in booking planning your trip to Guernsey and enjoying all it has to offer.
Learn more about Guernsey in the following article: Guernsey – A place people fall in love with return to