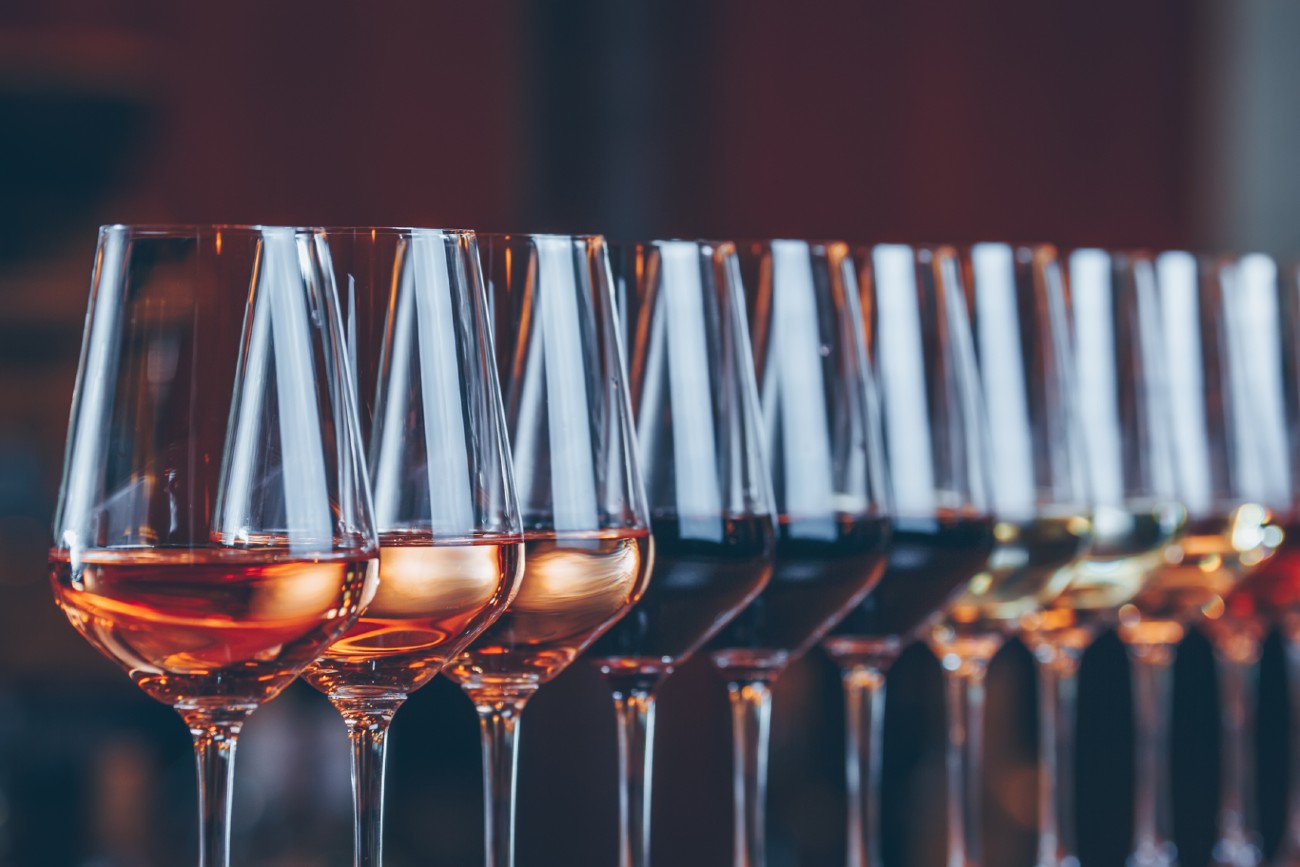 Guernsey's sun-kissed beaches and idyllic countryside can be enchanting places to be, particularly on warm summer evenings. This setting is what many people look forward to when visiting the island and the cherry on top can be an evening spent dining out or wine tasting. There is certainly no lack of options when it comes to the former, but with Guernsey having a distinctive French influence it is perhaps not surprising that grapes were once a very important commodity on the island.
In fact, the grape-growing industry used to be one of the largest in Guernsey. It has since declined but there remains an active vineyard at Les Annevilles in the parish of Vale. Wine tasting can be a great way to spend time with friends and family and there are a few places in Guernsey to enjoy it, perhaps at one of the following.
The Crown Club
The Crown Club is one of the most popular cocktail bars on the island. Part of the Old Government House Hotel, it was created from the original 18th century Old Crown Offices and can be found close to the centre of St. Peter Port. This cosy, welcoming bar also has an attached wine tasting room surrounded by glass walls, which is dedicated to wine tasting events, private parties and corporate events.
The room can accommodate up to ten people and offers tasting sessions that feature wines, champagnes and even whiskies, which can of course be tailored depending on your taste. An excellent range of wines are available to sample, coming from all over the world. Even if none of these are quite to your liking, the Crown Club bar also offers 'Gin Passports', which allow you to sample many of their gins, before taking a complimentary bottle home with you.
Their dining menu is equally diverse and there are two outdoor terraces, which are very pleasant areas to sit when the weather is nice. One overlooks a garden area opposite the hotel, while the other has some lovely views out across the town.
Rouge Wine & Cheese
If there's one thing that can make an evening of wine tasting better, it's the added bonus of being able to sample some cheeses at the same time. Rouge Wine & Cheese, located near the centre of St. Peter Port, is the place to go if that tickles your fancy. It operates partly as a wine and cheese bar, and partly as a wine shop, with a great selection of wines and nibbles available.
Rouge also has a dedicated tasting room, fitted with a lovely round table which seats up to 8 people. It's the perfect place for a social gathering and is available for reservations. You are free to customise your tasting session to suit your individual tastes, or you can stick to a particular theme. It has a very friendly, laid-back atmosphere but also feels rather classy at the same time. The service here is excellent too, and I found the staff to be very friendly and attentive, while also being extremely knowledgeable about the various wines.
In total, you can choose from over 120 different wines and the cheeses on offer come from all over Europe, meaning you are sure to find something new and interesting. Rouge also provides a variety of meat nibbles too, including salami and Parma ham.
JB Parker's Bar & Restaurant
Another place where you can enjoy wine tasting in Guernsey is JB Parker's – an interesting bar and restaurant located in St. Peter Port. This place always seems to have a fun atmosphere and it serves good food based on my experience. However the true gem of this establishment can be found downstairs.
JB Parker's has its very own wine cellar, complete with a curved brick roof and a back wall stacked to the ceiling with wine bottles. The cellar is available as a private tasting room and it is probably one of the most unique venues for a get-together on the entire island. A variety of wine tasting packages are available and they all come with a nice selection of cheese and charcuterie, as well as bread and olives. A great range of international wines are on offer and if none of their packages suit, you are free to have a personalised tasting event with all your favourites.
If you would like to explore the island of Guernsey further, then don't miss this article: 5 things you didn't know about Guernsey, Channel Islands