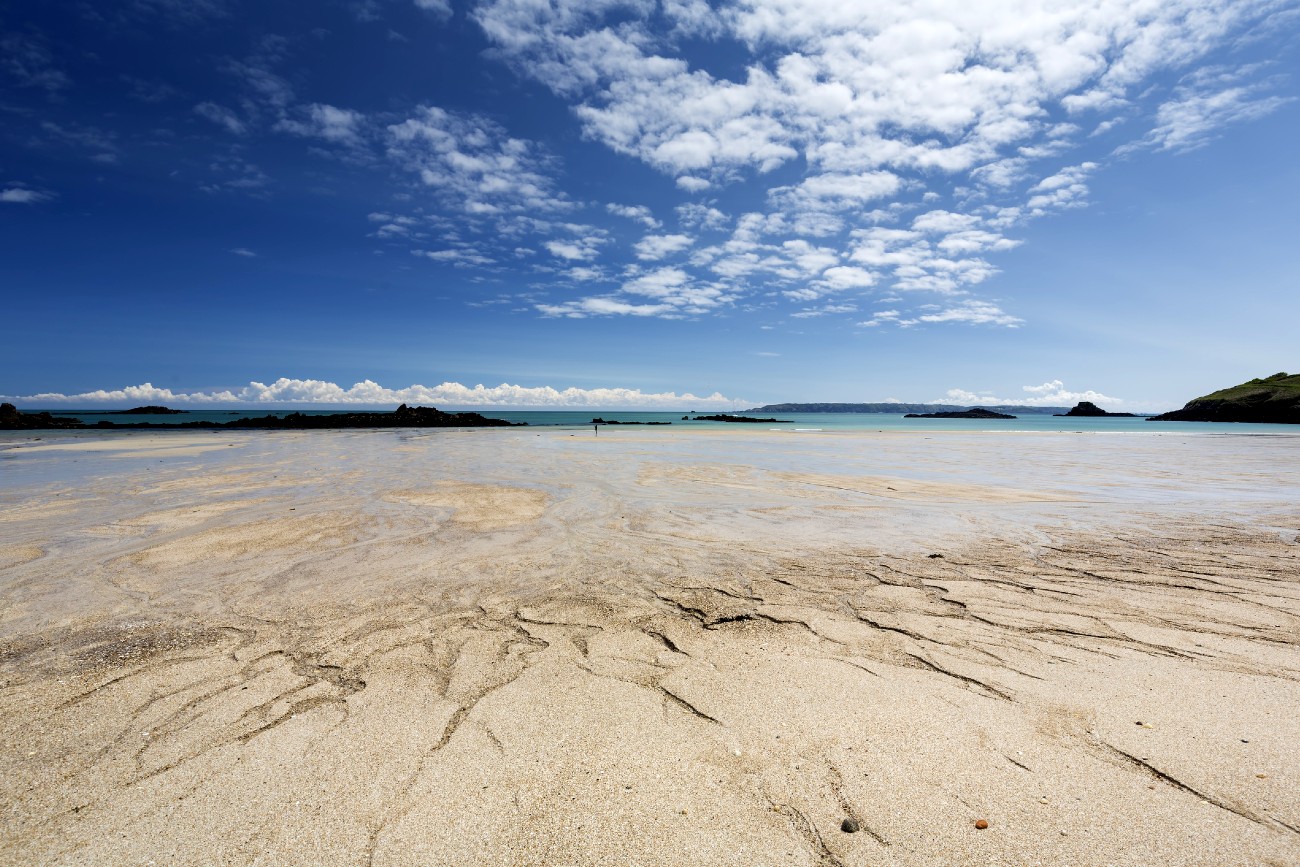 Atrue paradise of the British Isles, there are many reasons why you may want to live on the tiny island of Herm. As the smallest of the five main Channel Islands, it offers a level of peacefulness and seclusion that is hard to find elsewhere. Its white, sandy beaches line almost the entire northern half of the island, and these combined with clear blue waters often lead to comparisons with the Caribbean.
It is not as easy to move to Herm as it is to the larger Channel Islands however, owing to a very limited number of properties on the island. However, if you are a UK citizen with a valid passport or if you have a right to remain in the UK, you are allowed to relocate there. Many who live on Herm only do so on a temporary basis while they work in the island's tourist sector. This can be an incredible way to experience Herm and job openings can be found on the Herm Island website.
Island Restrictions
To maintain Herm's pristine environment, there are a few restrictions in place for the good of the local community. For starters, Herm is one of the few places left in the world where cars are banned. The only motor vehicles allowed on the island are quad bikes and tractors, which are mainly used by staff for transporting things such as luggage. Bicycles are also banned, meaning walking is the primary means of getting around the island. This is not too much of an issue however, as Herm measures just 1.5 miles long and less than half a mile wide.
Another restriction is on pets, with cats and dogs generally not being allowed on the island. This is partly to protect Herm's rich bird diversity and partly to ensure that there is no dog fouling. The island is exceptionally clean and all efforts are made to keep it this way.
Aside from these small details, the only other limitations you might experience when living on the Herm are that ferries to Guernsey are sometimes cancelled due to bad weather and grocery shopping doesn't come with as extensive selections as elsewhere. Many islanders take supplementary shopping trips to Guernsey as a result.
Herm Schooling and Working
There is only one school on the island, but a high standard of education is maintained, in part due to the low numbers of children attending. This leads to a high level of teaching time per student, with between 5 and 10 pupils present at the school at any one time. Children attend from the ages of 5 until 9, though some may stay in the island school until age 11 if necessary. After finishing school, older children are able to participate in an informal boarding arrangement in Guernsey, though this is only available to families who are key staff.
As Herm is entirely dependant on tourism for its income (more than 100,000 tourist visit each year), it is no surprise that most of the employment on the island comes in the form of catering to holidaymakers. There are a variety of roles available, including hospitality, maintenance and administration. Many are temporary during the summer, but permanent roles also appear on occasion. As Herm is part of the Bailiwick of Guernsey, staff are required to register online with the Guernsey Income Tax office prior to working.
Herm Healthcare
Although there are no medical facilities on Herm, a small team of first aiders and community first responders is in place to assist island residents when required. The team is backed up by a Marine Ambulance and in emergency situations a paramedic can be on the island in less than 30 minutes, with patients being transferred to a hospital on Guernsey in as little as one hour if further treatment is needed. Guernsey's hospitals operate at an excellent standard, although people do need to pay to see a GP or to visit the A&E department.
Learn more about the island of Herm in the following article: The ultimate island escapism – Herm Village