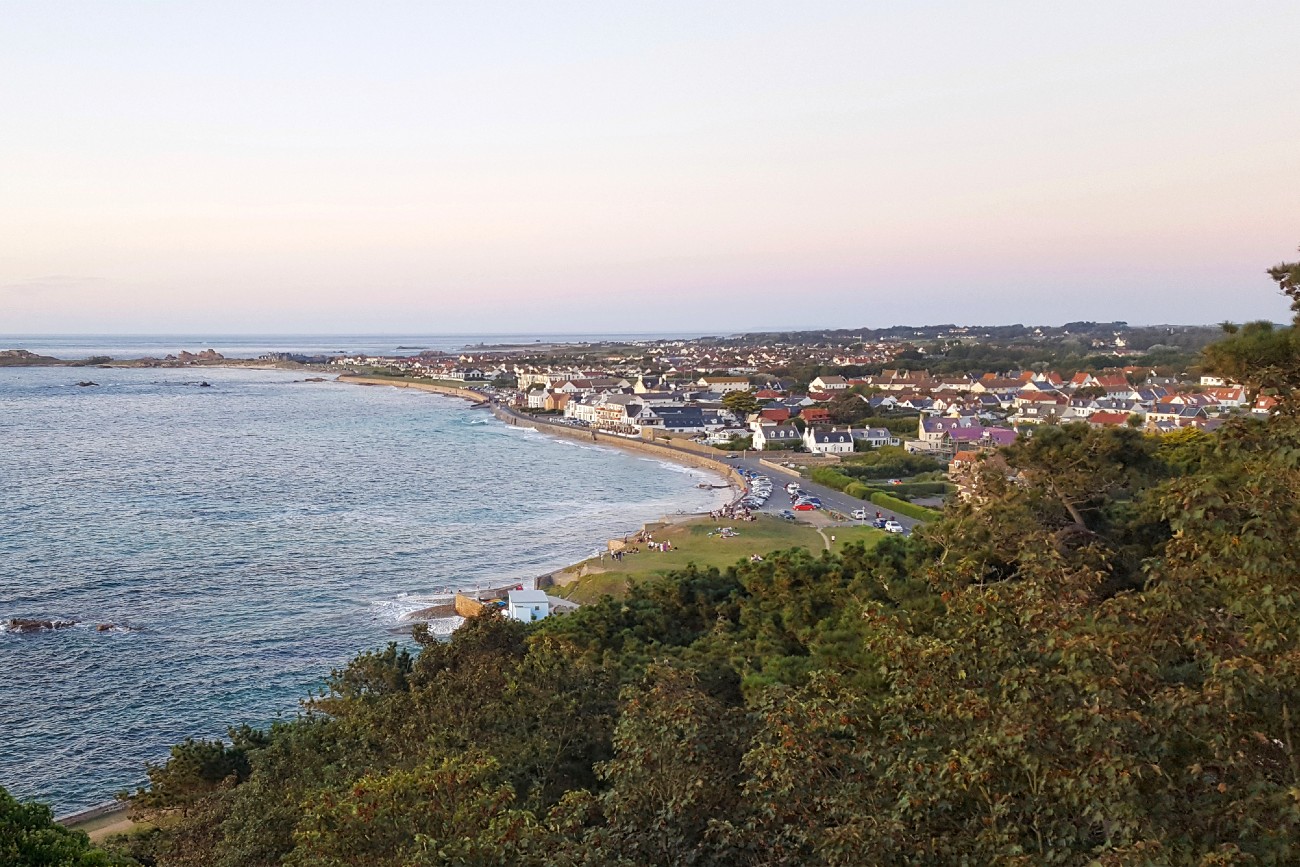 Although smaller and flatter than neighbouring Jersey, Guernsey certainly doesn't disappoint when it comes to its tourist offerings. Locals may argue the island has some of the best beaches in the world, and they are a constant draw to visitors during the summer season. This, combined with Guernsey's rich heritage and reputation for good food, makes it a popular tourist destination.
More than 250,000 people visit each year, with many looking to stay in holiday lets during their trip. If you're considering letting a property out to visitors in Guernsey, I put together a few things to note.
How to Register a Holiday Let in Guernsey
All visitor accommodation in Guernsey is regulated by law. As such, you are required to obtain an annual permit from the Committee for Economic Development Department. You must apply for this permit and this can be done on the States of Guernsey website.
Permits are valid for a maximum period of one year, from the 1st April until the 31st March of the year following the date of issue. An application fee applies and it will normally take around 2 weeks for your application to be processed.
There are two types of annual permit available – one for visitor accommodation which operates throughout the year, and one for temporary lettings, for example if you choose to rent your private dwelling out while away on holiday. You must make sure your property complies with relevant quality standards and statutory obligations prior to applying, as you will be responsible for providing a duty of care to guests if a permit is granted.
How Profitable is Owning a Holiday Let in Guernsey
With Guernsey such a popular destination for tourists, demand for accommodation is high. However, as the island has a relatively high number of holiday lets on offer, competition can be fierce.
Average house prices in Guernsey are also very high – about double the average of the UK – meaning there is a substantial cost if you are looking to purchase a holiday home. When costs such as insurance, a mortgage and tax are taken into account, this can increase greatly.
However, holiday lets in Guernsey can and do make for profitable business exploits. A typical 2 bedroom, 1 bathroom property in the capital St. Peter Port might bring in around £40,000 of revenue per year, with an occupancy rate of 85%.
While a similar property in the beachside resort of Cobo, on the western coast, might see revenues of around £23,000, with an occupancy rate of 79%. If you wish to find out the estimate revenue for holiday lettings in particular areas in Guernsey, you can use free calculators such as those on the AirBnB website.
An important aspect to keep in mind is that between 40 – 50% of revenue from holiday lets is generally lost to operating costs, particularly in the form of essential maintenance, utility bills and cleaning costs. The cost of living is relatively high in Guernsey in comparison to the UK, and it is good to keep this in mind when factoring in costs.
Where to Buy a Holiday Home in Guernsey
When buying a holiday home, it is always important to consider whether you wish to stay there yourself from time to time. If this is the case, it is good to purchase a property in an area where you would enjoy staying.
However, if your primary aim is to let the property out to tourists, their interests should be your priority. Do some research into the kinds of visitor attractions in the surrounding area and consider whether the property you are interested in buying is close to beaches, historical sites, restaurants and other local amenities. These are all things which prospective holidaymakers will take into account when deciding where to stay.
In general, there are plenty of restaurants and visitor attractions all over Guernsey, although some parts of the island are better suited to certain aspects than others. For example, the western coastline is where you can find the majority of Guernsey's most popular beaches. A property situated here will therefore tend to attract families interested in beach holidays.
In comparison, areas in and around St. Peter Port are better placed for those looking for shopping weekends or foodie getaways. The capital has a range of independent shops and typical high street stores, as well as a plethora of restaurants and cafes. Elsewhere, rural Guernsey can be very attractive for tourists looking for a secluded getaway, and there are many small villages which are renowned for their relaxed, sleepy atmospheres.
Find out more about the real estate in Guernsey. Read the following article: Renting Property in Guernsey