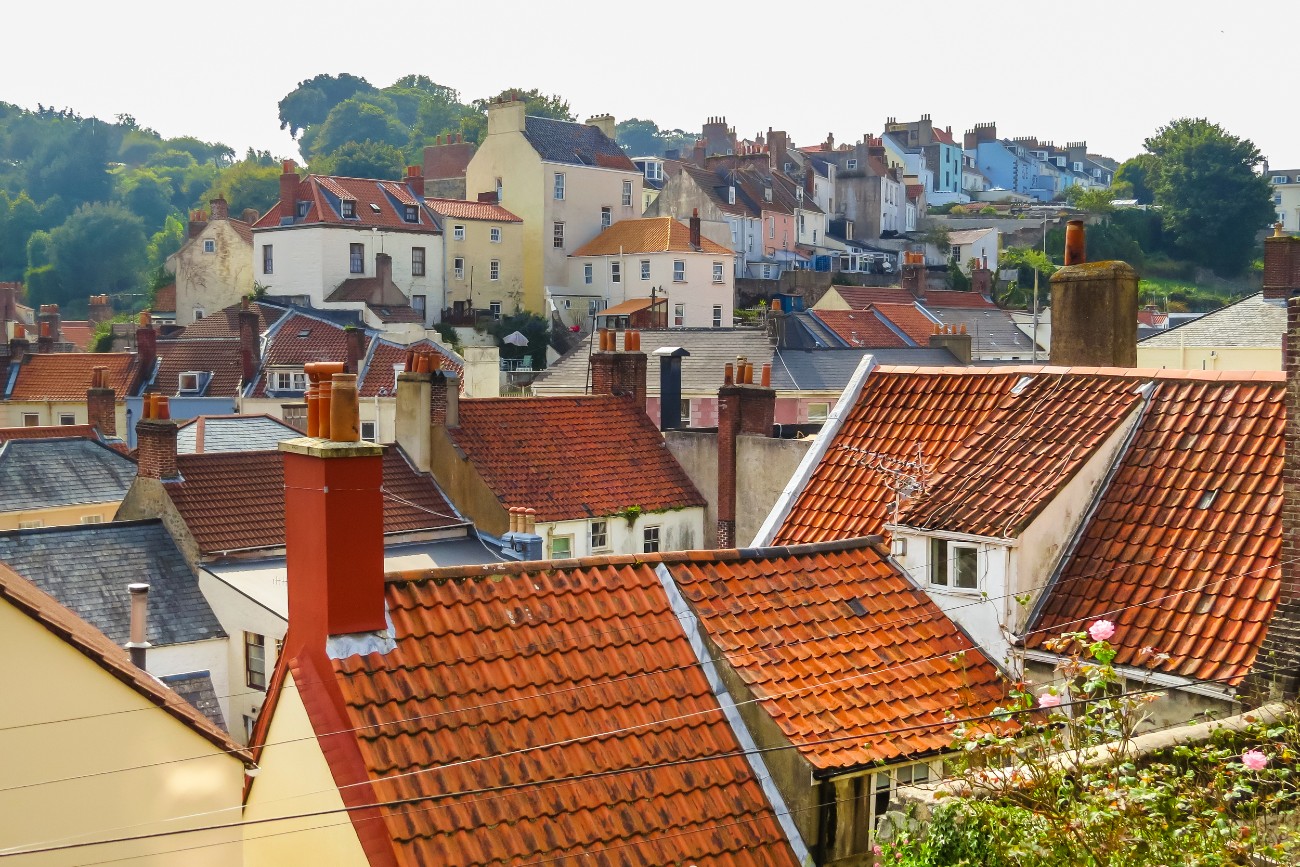 Of the thousands of properties on the market in Guernsey, some are available to rent rather than buy. This can often be a great first step if you're looking to live on the island, as it means you can get a better idea of whether Guernsey is right for you, before committing to a property purchase.
The steps towards getting a rental property can still be a daunting prospect however, and there are some specifics to keep in mind when renting property in Guernsey.
Can Anyone Rent a property in Guernsey?
Just as there are controls in place over the kinds of properties you can purchase in Guernsey, the same controls apply for property rentals. The island has two property markets – the Open Market and the Local Market.
Properties on the Local Market, which make up the vast majority, can only be rented by those who have an existing right to live in Guernsey or those who are moving to the island as essential workers with an employment permit.
If you don't meet either of these requirements, you can still rent property, but only from the Open Market, providing you have a valid British or Irish passport or have a right to remain in the UK. This will restrict your search somewhat, as comparatively few properties are listed for rent on the Open Market.
Where to Rent a Property in Guernsey?
Guernsey is currently facing somewhat of a shortage of rental properties, especially due to the recent upsurge in demand due to the pandemic. This means those looking to rent on the island have limited choice when it comes to quality and location.
However, there are always rentals available and it can be a good idea to get in touch with local letting agencies to make sure you are updated as soon as possible when new properties appear. Looking for news of rentals in social media groups or newspapers can also bring rewards.
The majority of rental properties in Guernsey can be found in the bustling capital of St. Peter Port, on the eastern coast. This charming town is a lovely place to live and offers an excellent selection of eateries and other amenities. It's a great place to find townhouses and modern apartments. It is much easier to find rentals in urban areas and the small town of St. Sampson, to the north of the capital, can also be a good spot to look.
If you are attracted to the idea of country living, it is possible to find properties to rent throughout the island, however you may have to be prepared for a longer wait before you find something which meets your requirements. St. Martin Parish, on the sunny south coast of the island, and Castel Parish on the west usually have options available in the form of studio flats or detached houses.
Guernsey's Rental Market
Guernsey is one of the most expensive places to rent property in the British Isles. Monthly rental prices in Guernsey increased by 3.8% between 2014 and 2019 and this trend accelerated into 2021, with a year-on-year increase. According to figures from the States of Guernsey website, rental prices in the first quarter of 2021 increased by 10% on the previous year. This brought the average cost of renting a Local Market property in Guernsey to £1,498 per month – a price far greater than that of the UK or of neighbouring Jersey.
This does of course vary, depending on the type of property. For example, one bed flats on the Local Market cost an average of around £1,100 per month, while a three bedroom house averages around £2,000 per month. In comparison, Open Market properties are generally more expensive across all property types.
Are you interested in buying a house in Guernsey? Then don't miss this article: Buying a House in Guernsey