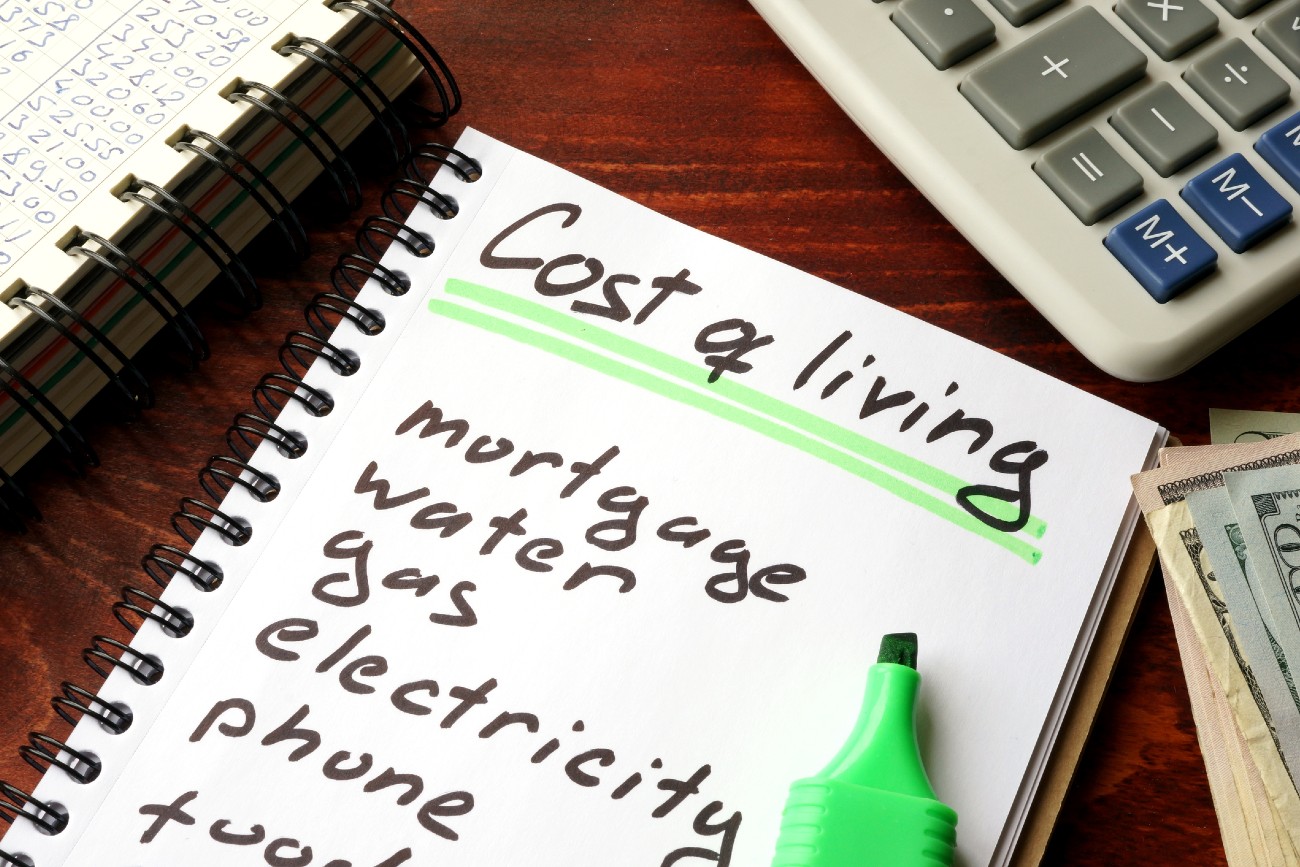 We will not wait for you to read half of this article before discovering the cold truth. The cost of living in the Channel Islands is 'generally' more expensive compared to the UK or other nearby EU countries. But some areas are cheaper and more conducive to a better style of life.
To get a more accurate picture of your cost of living for the individual islands and towns, consider using a COST OF LIVING CALCULATOR.
Why are the prices higher?
The higher cost of living is due to the burden of importing goods to the islands. Due to importation duties, food and furniture are particularly high on the scale of prices. Accommodation is higher because of the scarcity of available space. But fuel and insurance are often cheaper than in the UK.
To offset these costs, wages are generally higher. But you still might be asking yourself:
'Why would I live there?'
Well, it is the quality of life that you get. We will look at some of the everyday costs of living in this wonderful part of the world.
Taxation
Guernsey
Guernsey raises its own taxes. It doesn't have Capital Gains Tax, Inheritance Tax or any other wealth-based taxes. The current personal income tax rate for Guernsey residents is 20% after deduction of personal allowances. The corporate tax ranges from 0% to 10% depending on the company's activities. Also, residents pay national insurance, which affords them a range of benefits, including social security. You do not have to pay GST or VAT.
Jersey
The personal income tax in Jersey is no greater than 20%. There is no Capital Gains Tax or inheritance tax. Employed people also make social security contributions payable at 6% of their gross wage. You don't have to pay VAT on goods and services and can even get your VAT refunded from some online retailers when they deliver to Jersey. A GST is charged at 5% on most goods and services.
Accommodation
Space is at a premium on the Channel Islands, which puts pressure on the prices! High property prices mean that rental costs are also high.
Because accommodation is sparse and the rules around purchasing and renting are convoluted and different on both islands, it is best to engage a real estate agent or immigration specialist to ensure you find a suitable home with the minimum of struggle.
Guernsey
Housing is split into two markets – the local market and the open market. Local market housing makes up around 90% of the property market. It is only available to a select group of people to rent or purchase. These people are those born in Guernsey or those who have been brought to the island for essential skills jobs.
The open market makes up a small percentage of the properties available, and are usually more luxurious than the local market, making them more expensive.
Jersey
Expats need a housing permit to either rent or buy a home, and your eligibility is based on your residence, work or financial status. You are assigned a category. You can only purchase a property in Jersey if you have an 'Entitled' residential status (you have lived in Jersey for 10 years or more) or 'Licensed' (you are an essential employee on the island). Those who are 'Entitled to work' can only rent but not purchase unless they have a partner who is of an equal or higher status.
Food
Much of the fresh produce in the Channel Islands is imported, and the cost is passed onto the customer. Local produce is definitely cheaper and can be found at local farm shops and markets. However, the quantity is limited and seasonal.
Transport
You will be pleased to know that the islands are so small that many people can live comfortably without purchasing a car. But if you do, petrol, insurance and parking are cheaper than on the mainland.
There is ample public transport throughout both islands. There are also great routes for cyclists and many cycle shops where you can hire or buy pushbikes.
This is only a quick overview of the cost of living in the Channel Islands and what you should consider when thinking of relocating. Do some research and you will discover whether making the move to the Channel Islands is right for you and your family.
Did you fall in love with Alderney and want to move to this magical island? Then don't miss the following article: Buying a house in Alderney