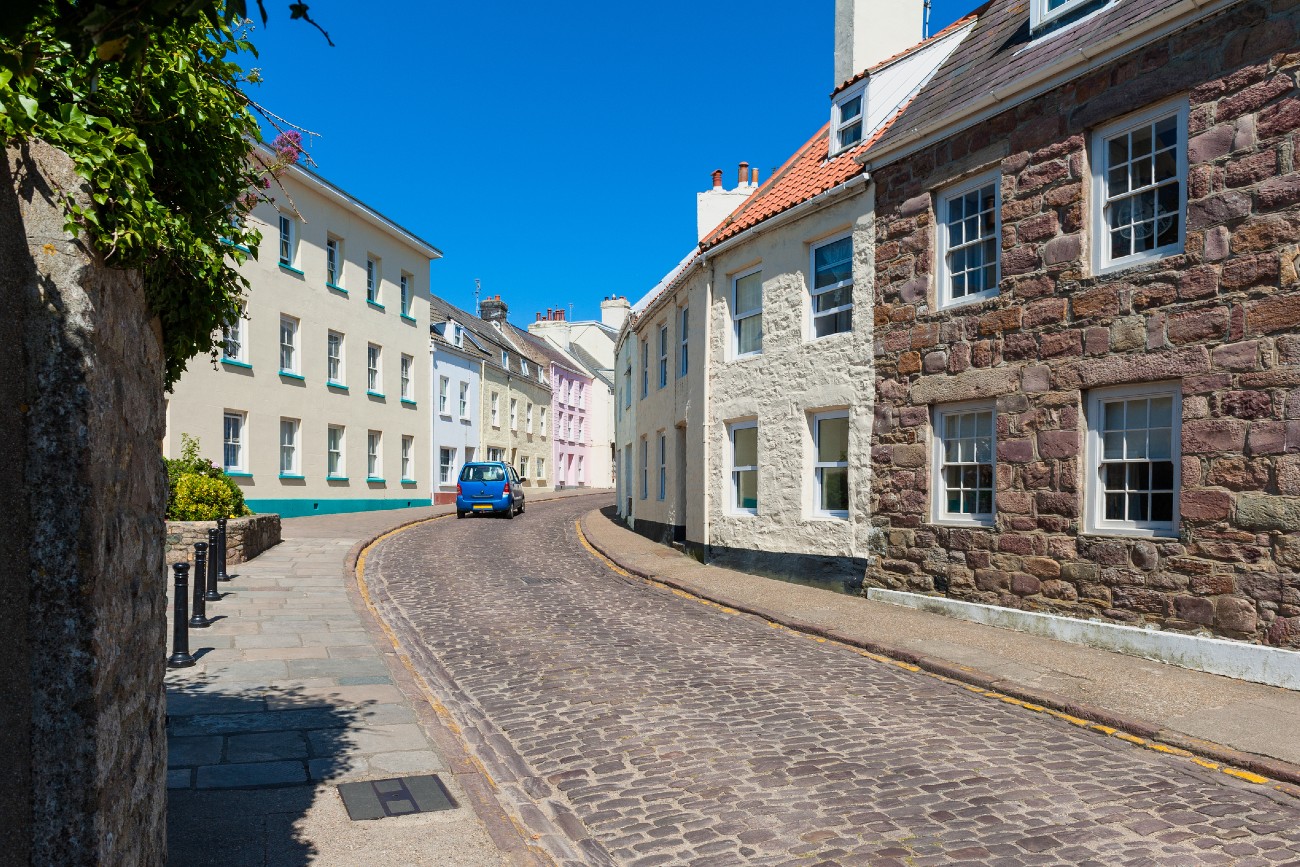 As one of the smaller Channel Islands, Alderney sits in peaceful tranquillity, set far to the north of its neighbours. It is well-known for its stunning beaches, remote headlands and charming island feel – characteristics which attract thousands of tourists every year.
Most of the island has remained free of development, so the central town of St. Anne is Alderney's capital and largest settlement. An endearing town, it is a place of narrow, cobbled streets, pastel-coloured houses and quirky, independent stores.
St. Anne is therefore my favorite place to go and you are unlikely to find yourself short of things to do. Unlike some small towns, it has managed to retain its individuality by rejecting some of the commercial aspects of modern culture, promoting its own traditions and heritage instead.
As the town is just 10 miles from the French coast, the influence from the continent is very evident, with visitors often comparing it to the rustic aesthetics of old French villages. The town also has an interesting history, as well as harbouring many attractions within its bounds.
The Cathedral Of The Channel Islands
For a detailed insight into St. Anne's past – as well as that of Alderney as a whole – head over to the Alderney Museum, located on the High Street. Through its various artefacts and exhibits, the museum tells the story of Alderney's humble beginnings, with a history stretching as far back as the Stone Age.
There is a wealth of information about the German occupation of the island during WWII, making it the best place to learn about this disruptive period. Despite the building being rather small and old-fashioned, an incredible amount is packed in and you get great value for money, with adults entering for the small price of £3 and children going free.
You can continue your cultural exploits in St. Anne with a visit to the town's main church. The church of St. Anne is a beautiful building, dating from 1850, built to the design of Sir George Gilbert Scott – widely regarded as one of the most prolific architects of the 19th century. Due to its impressive size, the church is often known as 'the cathedral of the Channel Islands'. It is located in glorious surrounds, with a lovely path running through the rear of the church grounds, where there are some scenic gardens.
If you have the time, it can certainly be worth stopping by the nearby Alderney Visitor Centre. This can be especially beneficial if you're staying in Alderney for any length of time, as the visitor centre is an excellent source of local information. Also in the vicinity of St. Anne's main street is the headquarters of the Alderney Wildlife Trust. Here, you can find a small gift shop, as well as information on recent wildlife sightings. You can even organise activities such as bat walks or boat trips – the perfect exploits for anyone who is interested in Alderney's diverse wildlife.
Tea In The Town
St. Anne really comes into its own along Victoria Street – the cobbled, pedestrian-friendly centre of the town. This is the island's main shopping area, where you can find a variety of independent retailers and essential amenities. Although normally quiet, the street comes to life on Saturdays, with stalls being set up to sell local produce when the weather is good. This is the closest you will get to seeing a bustling tourist hotspot on the island, and it can be wonderful to experience the community atmosphere. Many pubs, cafes and small clothes stores are here to sample, such as the popular Jack's Brassiere that I highly recommend.
This cosy café and restaurant is perfectly situated at the bottom of Victoria Street and is ideal for a light lunch or hearty breakfast. There is a great outdoor seating area to enjoy in the warmer months and food is generally served until 17:00. Lunchtime is often the best time to stop for a bite to eat when in St. Anne, as most other outlets tend to close between 12:00 and 14:00, as is the Alderney tradition. You may also find them closed on Wednesday afternoons and Sundays too, so it is important to pick your moment wisely if you want to get the best out of your visit to the town centre.
If you feel yourself yearning for a little more adventure, St. Anne is lucky to be a mere stone's throw from the coast. Several sandy beaches are located just to the north of the town, easily accessible by car or by bike. For this reason, and many more, St. Anne is one of the most pleasant towns to visit in the entire Channel Islands region. Its welcoming, tourist-friendly atmosphere is complimented by its many shops and visitor attractions, making it a place that is just waiting to be explored.
Explore also other parts of the Alderney island. Read more in the following article: From Troubled Past To Scenic Present – Alderney's North Coast