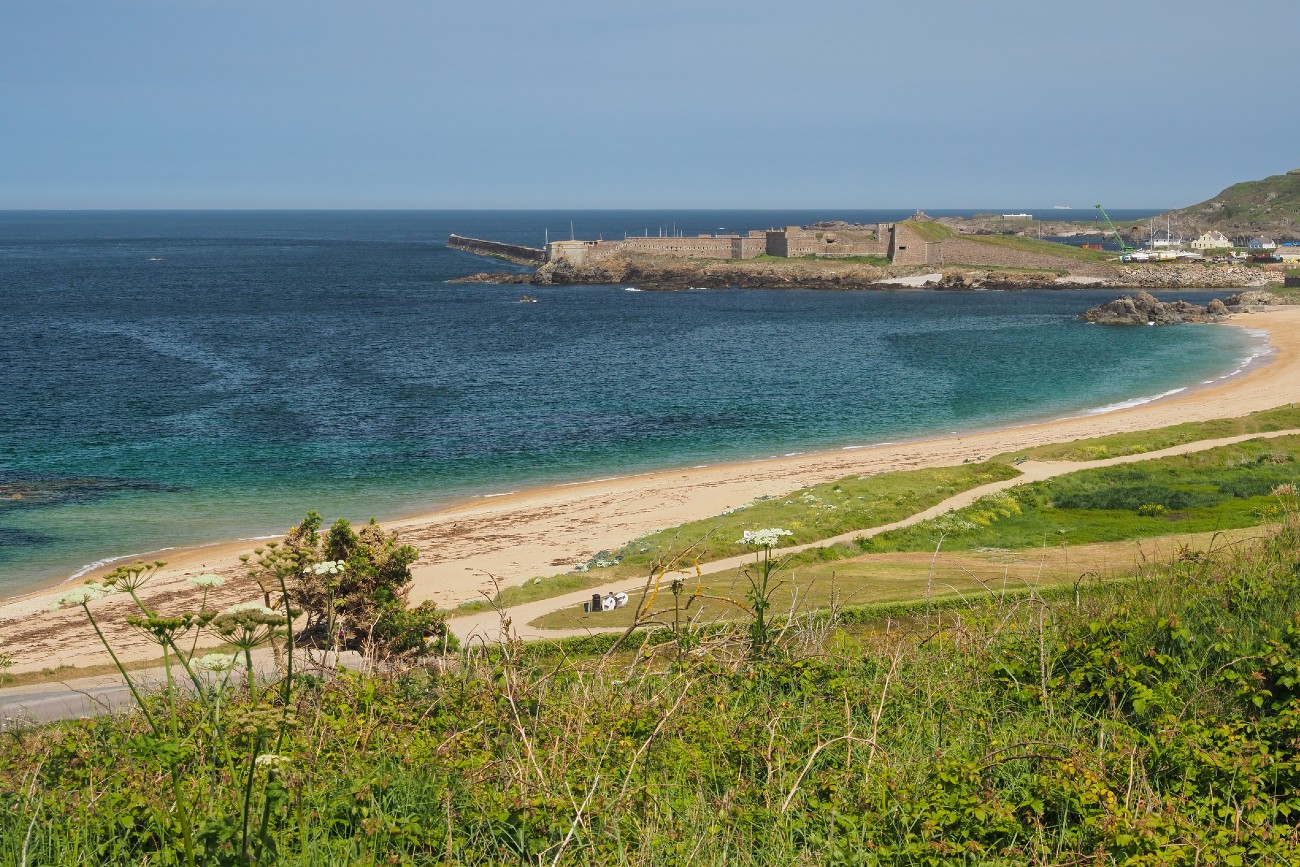 Probably one of the most shocking things about the Channel Islands for me was grasping all the history it fosters. From WWII to ancient Roman ruins. Walking along the islands, thinking back to what had happened only less than a century ago, we realised just how close to this story we were.
My friends are much less of a history aficionados while I can't get enough of all of it. We decided to visit Alderney's oldest surviving military structure. This structure, also known as The Nunnery, is found overlooking Longis Bay, where you can just about catch a glimpse of the neighbouring French coast which says a bit about its strategic location as a military fort.
It dates back to the 4th century and has since then been adapted and used by the Tudors and German soldiers during their occupation of the islands in WWII.
Want to know the best part? Admission is FREE!
It is open every day from 10 am to 4:30 pm so make sure to plan your day. You will want to have enough time to see and read all the information!
We arrived at 11:30 and spend a good 3 hours wandering and reading all the history of the site. I would've stayed longer if my friends hadn't pulled me away because they were starving. Luckily the loveliest pub is just next door.
So, we headed over to The Old Barn for a pub lunch. And then headed over to Longis Beach to catch the last of the sun, staying long enough to watch the sunset before making our way back.
I will be back to this part of Alderney though.
Did you fall in love with Alderney and want to move to this magical island? Then don't miss the following article: Buying a house in Alderney