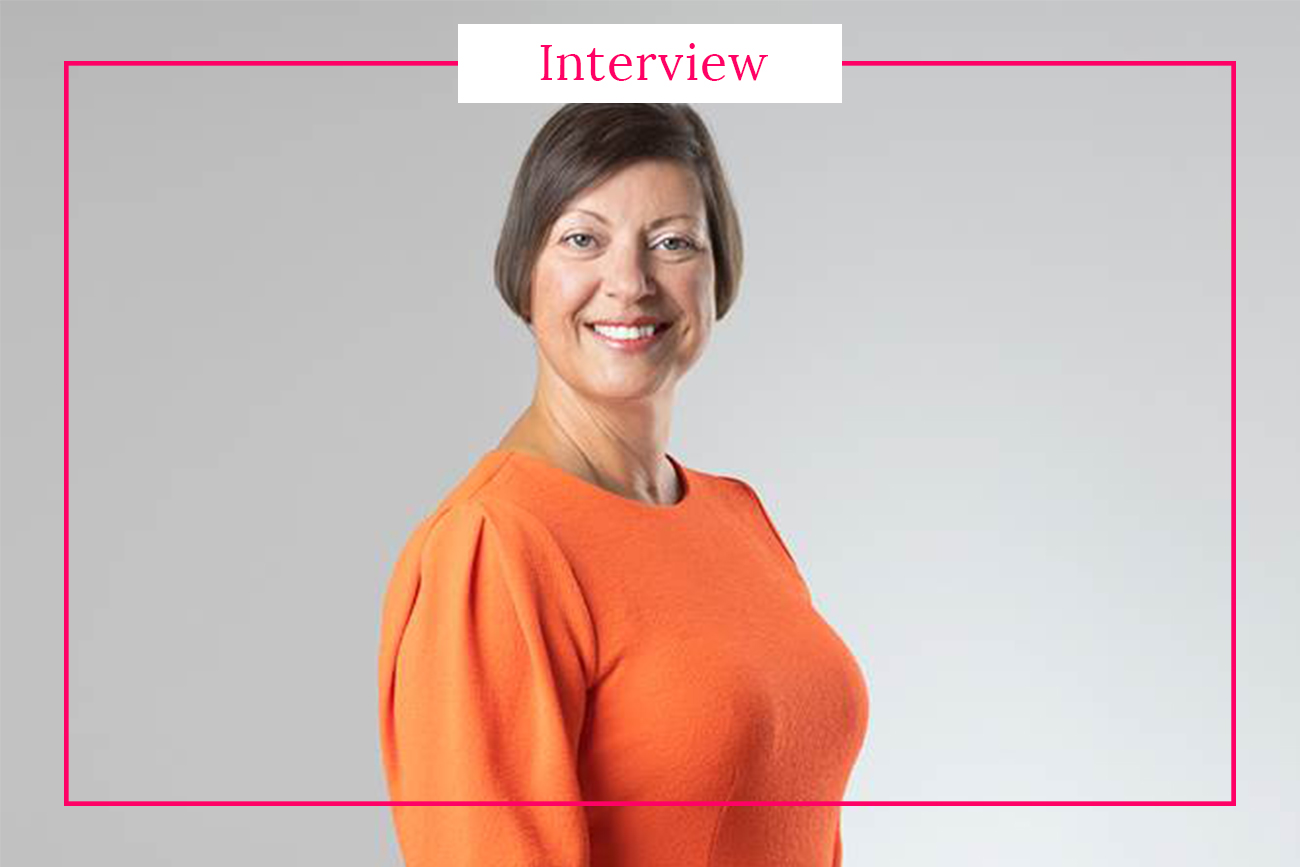 Melissa Campbell is the owner and MD of Situations Recruitment Agency in Guernsey. She has lived here all her life, however she has travelled a lot too. She lives with her husband and eight-year-old daughter.
We asked Melissa a few questions about her favourite spots on the island as well as about the recruitment industry in Guernsey.
Melissa, please can tell us about what you do for living?
I've been a Director of Situations Recruitment since 2002 and a Shareholder for quite a few years now. We have a team of 10 staff and we place permanent and temp candidates in office roles in Guernsey at every level from Trainee to MD.
What got you into recruitment?
After working as a Paralegal at a local law firm for 13 years, where I covered their HR Manager, I was interested to move into the HR field. However I found that Recruitment is actually the "happy end" of HR and I decided that that industry was where I wanted to be – 20 years later I'm still here and the rest is history!
Currently you are not only working as a recruitment consultant but you are also involved in business management and staff supervision. What do you enjoy the most about your work?
I love the satisfaction my job provides, both in placing candidates in their dream job but also in managing the business and our team of staff who are equally as passionate in assisting both candidates and clients to secure the right role or staff member.
What does your typical working day look like?
It's extremely varied, from working on the financials of the business, to organising advertising, liaising with our social media consultant in London, arranging business insurances, holding team meetings, meeting senior candidates, liaising with our clients and everything in between.
What would you say are the industries in Guernsey that are most in need of employees?
We only deal with the finance and commercial sectors here, and it's all office roles. In the finance sector, the industries of Trust, Fund, Compliance and Accounting are extremely buoyant right now with plenty of Guernsey job opportunities and have been for some time. However we are limited by our client companies to mainly securing local candidates for our vacancies due to the stringent population management regulations in place on this Island.
How did the pandemic influence the job market in Guernsey? Was there an increase / decrease in unemployment?
The first lockdown in spring 2020 was a concern industry-wide, no-one had seen this before and vacancy numbers did fall significantly at first. But things picked up quickly again and by our second lockdown in early 2021 everyone was much more used to remote working and "just getting on with it", so here at Situations we ended up having our best financial year ever by the end of 2021.
And what impact did the pandemic have on you?
I was worried at first, we'd never worked from home for long periods before and I wasn't sure how our industry would fare in the long run. However our team were fantastic, everyone worked really hard and our IT systems being cloud-based already really helped. Home schooling my young daughter whilst running a commercial business was challenging at times, but luckily the Guernsey community came through in abiding by the rules, the lockdowns were over quite quickly and we were back to normal.
How difficult is it for anyone who is not a British citizen to obtain a job in Guernsey?
It's best to contact our government website – www.gov.gg – and particularly their Population Management section to find out more about this. For non-EU and non-EEA candidates, Visa and Employment Permit sponsorship would generally be required by the new employer and this is very much role-dependent.
What piece of advice would you give to someone looking for a job in Guernsey?
Qualifications and relevant experience are key. The vast majority of our vacancies – listed on www.situations.gg – are in the finance sector, so good qualifications (both academic and professional) together with strong office experience are generally required. If you're starting out in your career, any work experience you can gain, particularly in an office, will really help.
Have companies in Guernsey implemented any post Covid changes? 
Some of our clients have strong working from home policies, but by and large people are working a mix of remotely and in the office these days. Lots of organisations still prefer their staff to come into the office for the majority of the time, and many staff like that too.
Where in Guernsey do you go when you need to unwind?
I love the sea and am a year-round sea swimmer – this week is my 3rd anniversary of year-round sea swimming. It's good for the soul and a real de-stresser, plus a chance to socialise as it's hugely popular here in Guernsey. I also love to dine out, go for walks around the Guernsey lanes and ride my e-bike with my family.
What are your absolute favourite spots on the island and why?
I'd probably say Vazon Bay. I lived at Vazon throughout my childhood and live there again now and I love being able to pop down to the beach within 5 minutes for a swim or walk.
Where in Guernsey would you go for a cup of coffee and a tasty meal?
We're actually spoilt for choice with the hospitality sector on our lovely Island, however I love Cobo Tearoom for a cuppa and the sushi produced at The Hook.
How would you describe Guernsey to somebody who has never been?
It's a small slice of paradise, with beautiful beaches 10 minutes in every direction, friendly people, amazing scenery and a buoyant employment market.
If you're looking for a job in Guernsey or moving over here permanently, check out the Situations website for a huge range of vacancies.