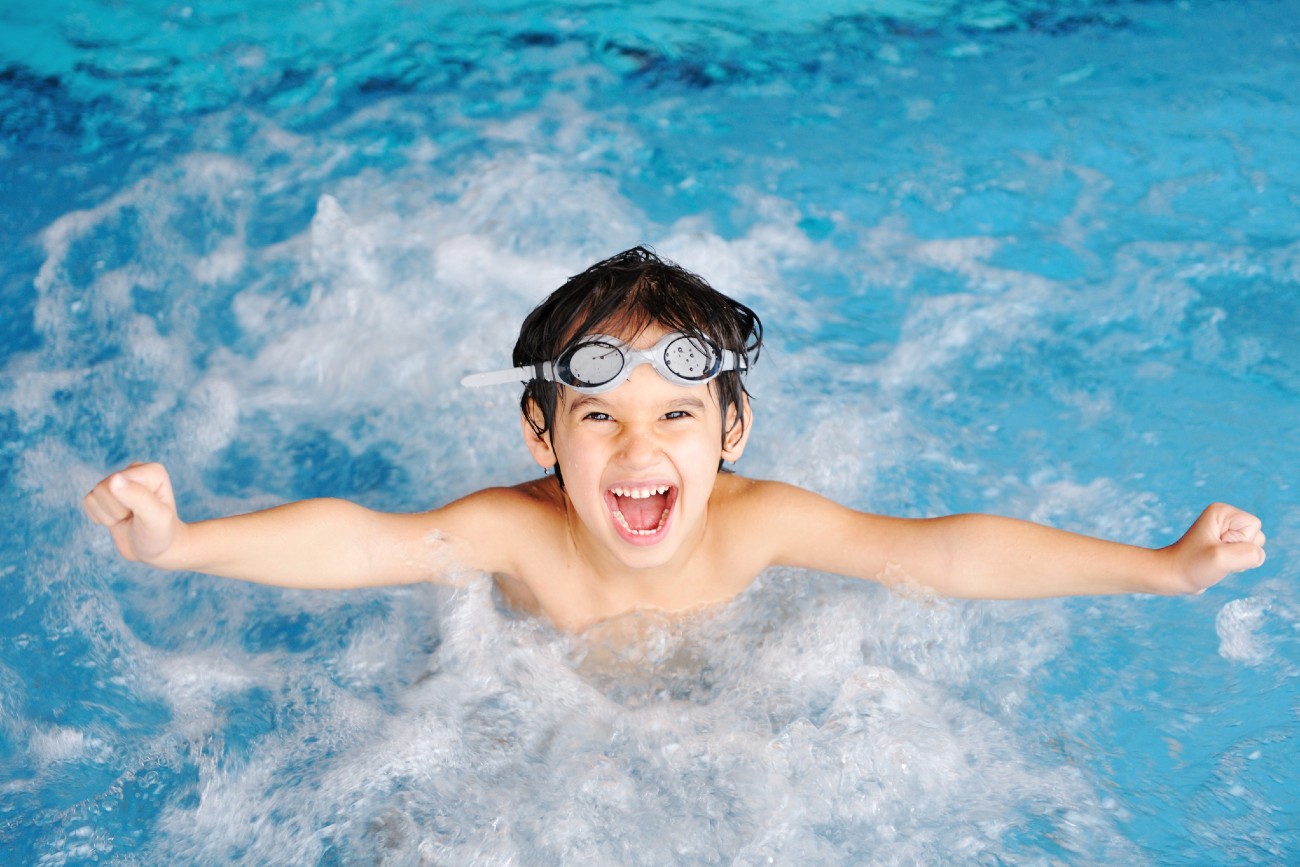 Guernsey may be an island, but that does not mean it is limited with attractions and activities for all age groups. Children are sometimes difficult to keep occupied and stave off boredom, but Guernsey has a lot to offer to keep the kids entertained and burn off some of that endless energy!
Guernsey is overflowing with entertainment and activities geared toward keeping the younger members of your family entertained. There is always an activity for the kids to do, from indoor entertainment centres to nature trails, horse riding, surfing, and public parks!
The tourism sector in Guernsey has resulted in the establishment of many facilities to entertain both visitors and residents. Indoor and outdoor activities are featured on the island to give your kids something to do no matter the weather!
Activities For Your Kids In Guernsey
Some people have reservations about holidaying or living and working in the Channel Islands because they are under the misconception that there is not much to keep their kids entertained.
Fortunately, you can rest easy because there is an abundance of activities to enthrall and entertain children of all ages.
Tourism is a dominant sector of the economy of the Channel Islands, and a great deal of effort has gone into providing interesting, fun, and entertaining activities for holidaymakers. Residents can also use these facilities since some of the activities make for good hobbies and outdoor interests for the younger generation.
Guernsey's wide range of things to do with your kids includes energy-burning, wild antics for the pre-teens, more sophisticated entertainment for the teenagers, and soft, bouncy fun for toddlers!
Let's get down to business and showcase some of these activities in Guernsey to keep the nippers busy, so you can enjoy some downtime as well!
1. Oatlands Village Kids Entertainment In Guernsey
Oatlands Village is one of Guernsey's most well-known entertainment sites and has activities for the whole family, including the kids.
One of the main advantages of Oatlands Village is that it caters to indoor and outdoor fun for the kids. Consequently, even the rainy days can be filled with entertainment and laughter to stave off the rainy-day blues!
Oatlands Village is located in Les Gigands and is open 7 days a week. The following activities are a taste of what is available at Oatlands Village:
18-hole mini-golf. This outdoor activity is fun for kids of all ages on sunny days with the 18-holes accommodating multiple groups of players at a time.
Arcade. The arcade in Oatlands Village is an indoor activity and features a wide range of old-school arcade games as well as modern-style games. The games accommodate a wide range of kids' age groups.
10-pin bowling. The 3-lane 10-pin bowling alley is a scaled-down version of adult lanes, designed to give kids a feel for bowling and have some fun at the same time. The bowling alley is suitable for children of 3 years and up.
E-car racing. These are electric-powered mini go-karts aimed at the 3 to 11-year age group. The cars are all dual-seaters, allowing parents or guardians to accompany younger children.
Trampolines. The trampolines have a range of sizes and types, geared for children from 3-years old all the way up to teenagers. Adults with sufficient energy can also participate in the bouncing fun! The trampolines are an outdoor activity.
Pottery painting. This indoor activity is for children from toddlers to 12-year-olds. The kids can select from premade pottery pieces and paint them however they desire. The piece is then kiln-fired, and the kids get to take their pottery piece home with them.
Oaty And Joey's Playbarn. This is an indoor arena filled with a plethora of fun for children up to 12-years. The playbarn is one of the largest of its kind in Britain and features mega-slides, mini-slides, digging in the dirt, making your own teddy bear, climbing structures, obstacle courses, ball pits, ride-on toys, and hosting birthday parties.
2. St Saviors Reservoir Millennium Walk
The St Saviours Reservoir Millennium Walk does not mean you will be walking for 1000-years, but rather a 3km or 1.8-mile nature ramble, which includes walking through forests, country lanes, over bridges, and the dam.
The Millennium Walk trail can be joined at various points on the route, and it is a circular route, allowing you to end back where you parked your car!
Points of historical, cultural, and natural interest are marked along the trail, and a winter and autumn checklist is available for the kids to spot and tick off various fauna and flora along the way.
While the trail is not long, it would generally be suitable for children who will be able to walk the entire distance themselves rather than being carried. Children of 5-years and older can finish the walk quite comfortably.
The walk is located on the western side of Guernsey and is run and administered by Guernsey Water. An aspect that may be attractive to many is that this trail is free.
3. Parks And Gardens For The Kids In Guernsey
Guernsey has a number of government-run parks and gardens which have activities for adults and kids of all ages.
Two of these parks are Saumarez Park and Candie Gardens and are used to hold various festivals and cultural events throughout the year. There is no entry fee payable to access the parks unless a special event is happening, in which case a nominal fee is charged.
Saumarez Park is in central Guernsey in the Castel Parish and features a large adventure playground and outdoor gym for the kids. Saumarez park would be an attraction for younger kids from 5-years to 12-years old. All the activities are outdoors-based, so choose a sunny day to visit the park.
Candie Gardens is located centrally in St Peters Port and has spectacular panoramic views over the town, the port, and neighboring islands. Candie Gardens hosts the Priaulx Library for children who enjoy books and a good read or special tours of the historic library. Candie Gardens is a more refined venue suitable for older teenage children.
4. Surfing in Guernsey
An aspect of Guernsey that surprises many visitors is that the island boasts some of the best surfing opportunities in Europe!
Vazon Bay, located on the central west coast of Guernsey, offers the best surfing opportunities on the island.
This activity is best suited for your teenage children, and knowing how to surf is not a necessity. The Guernsey Surf School offers lessons to all aspiring surfers, regardless of skill level. The school can also be contacted for advice on surfing conditions, safety, and equipment needed for enjoying some of the best surfing around!
The only aspect that detracts from surfing as a means to entertain your kids is that the surfing is seasonal, with the school only operating from May through to October.
Vazon Bay is not the only surfing location around Guernsey, but it offers the widest variety of surf conditions for surfers of varying skill levels.
5. Horse Riding For Kids in Guernsey
Horse riding is a popular activity in Guernsey, with many opportunities for outrides on country trails or rides on various beaches.
If your children are interested in horse riding, they will be spoiled for choice for horse riding opportunities in Guernsey.
There are horse riding schools and stables scattered all across the island, making it easy for you to find a place to ride close to where you live.
The riding activities can range from riding lessons to trail and beach rides, horse jumping lessons, and even participating in competitions if you are a resident on the island.
Many of the stables offer pony parties for kids of all ages, where pony rides are organized as part of the festivities. The pony rides are supervised to give all the children equal opportunity regardless of their competence on horseback.
Melrose Farm Riding School is one such stable offering all these features, and the British Horse Society of BHS accredits it. Melrose Farm Riding School is on Rue Du Dos-Daine in the Castel region on the island's west coast.
Conclusion
Guernsey has a vast number of activities for all members of the family, including the kids. Whether you are a holidaymaker on the island or contemplating living and working in Guernsey, there is no shortage of activities, hobbies, and interests to keep your children from becoming bored with island life!
Enjoy more adventures in Guernsey! Find out more in the following article: Caravanning in Guernsey