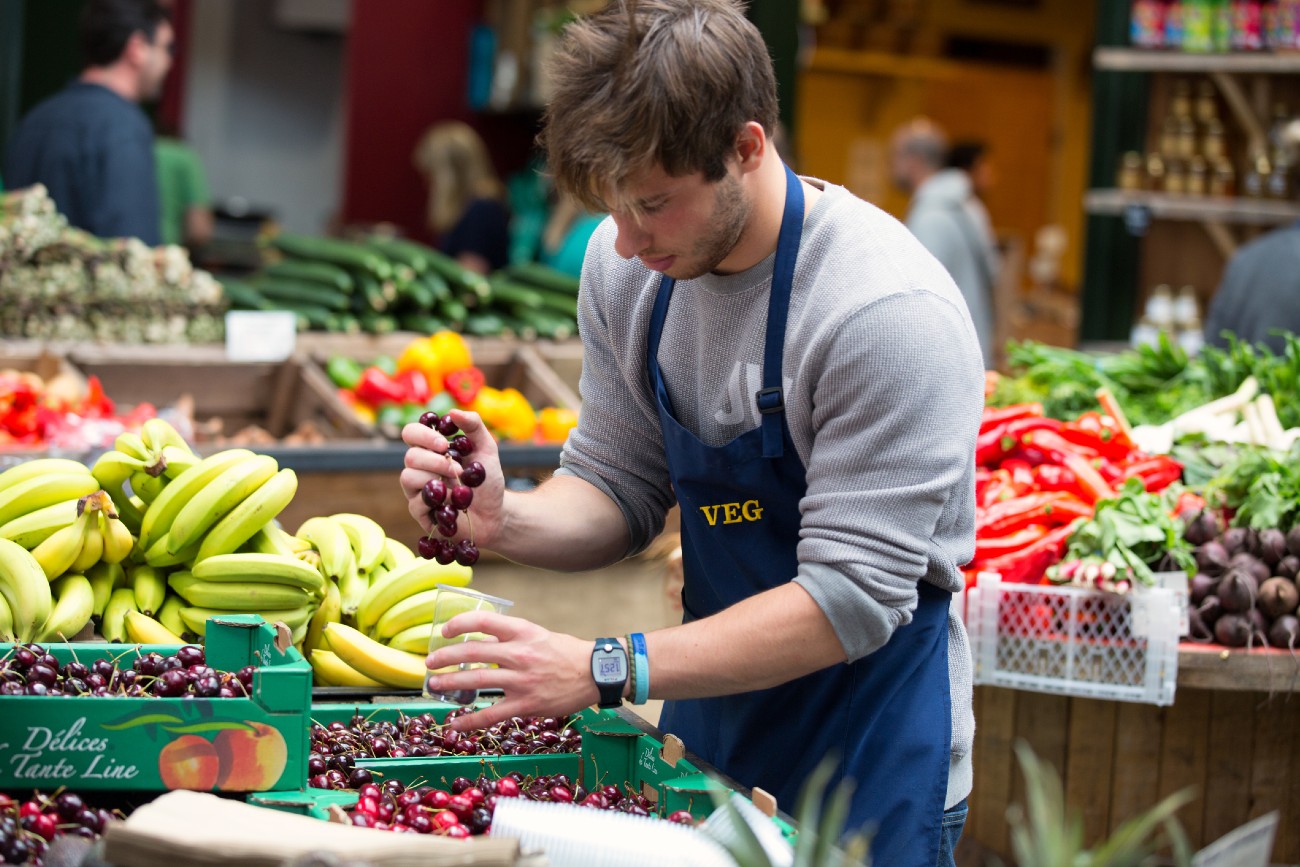 Don't know about you but I am quite the keen farmers market go-er. As the weekend approached, I kept hearing the occasional whisper of a famed farmers market here in Guernsey during my first months. Truth be told I could have probably survived a few weekends away from a market, but the thought of walking past fresh fruits and veg, local products, fluffy pastries, seemed all too good to pass out on. 
Heading to the farmers market at Sausmarez Manor
So, as Saturday approached I made the decision that we'd start off the day by going to the local farmer's market. It is open weekly on Saturday mornings, so we made sure to be out and about by half 9. We found a little café and grabbed take away coffees to give us that surge of energy needed to make our small journey across the island to Manor Market.
Of all of the things we could have decided to do that day I am so happy we settled on this.
The market is set up at Sausmarez Manor. Which let me tell you is as charming as it gets. So much so that this stunning property is used for weddings, and other amazing events that use the Manor as their backdrop. No doubt why.
As soon as we arrived, we were greeted by herds of friendly locals and visitors having a gander at all the market treasures. We strolled through the stalls of fresh fruits, jams, chutney and homemade cakes. Spending more than the average time gawking at the variety of cakes and fluffy breads I wanted to stuff into my bag right then and there.
What did I get at the market?
As soon as our coffees started running dangerously close to empty, we decided to have a pastry to go with the last few sips we had left. I choose to have a traditional 'Gaché' a guernsey icon as far as breads are concerned.
We spent far more time at the market than I expected us too. It was just so hard not to. Between getting lost in the stalls and wandering on the gardens while looking back at the beautiful country house behind us it was all too good. Eventually we decided on buying two jams to take back home as little souvenirs for my parents as well as a loaf of sourdough bread that I couldn't take my eyes off.
After this experience I decided that finding a farmers market anywhere I live at is a must. It gives you an excuse to leave the cottage bright and early and sets you off for the perfect day ahead. It also leaves you feeling integrated with the community. Where you are pulled into the charm and simpleness of living in Guernsey.
Fell in love with Guernsey? Then you should discover more of it! Check out the following article: Guernsey's best local spots along with souvenirs to remember it by