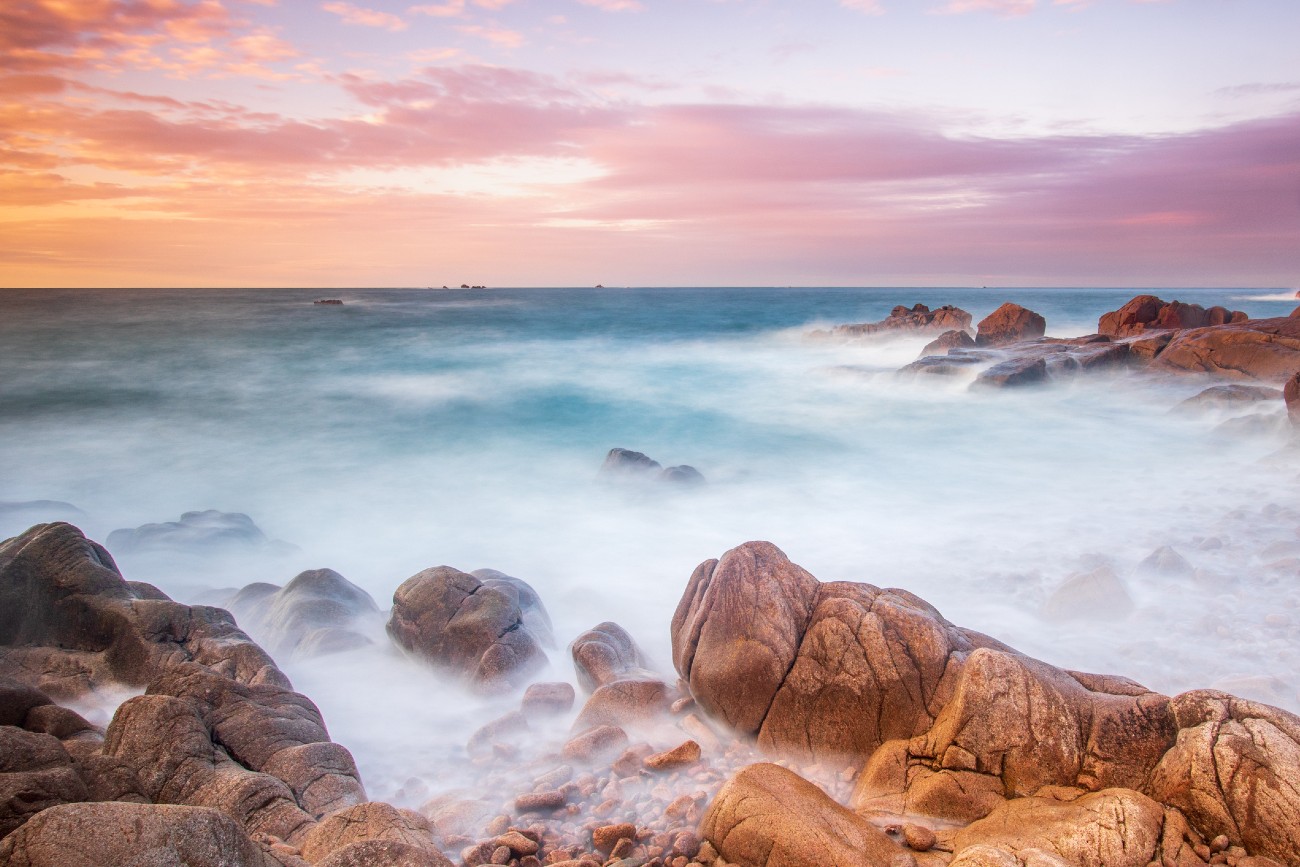 One of the main reasons I was excited about my upcoming staycation in Guernsey was the abundance of stunning beaches this island has to offer. With its white sanded beaches and translucent waters, I couldn't wait for an excuse to be sat out in the sun. Although picking the perfect beach to spend your day whether sunbathing or for a picnic is a meticulous endeavour not to be taken lightly.
Getting ready for a picnic
I came fully prepared for a week of strolls along the beaches and days spent lying on the beach in one of the three swimsuits I packed. I promised myself that I would not come back without a significant tan – fingers crossed it wouldn't peel away. For that I had a sufficient stash of sun cream ready to be used sparingly.
Now, I can't stress enough that planning a picnic on a beach is a tricky business. You need to carefully select a beach that boasts a large sandy coastline, in order to be able to safely and comfortably set up your blanket. Not to mention it also needs to be a sheltered beach in order to offer you the necessary protection from the occasional gusts of the coastal breeze. As most of us will know it can get quite windy on the beach. Which, although I love a sea breeze as much as the next person, having the wind spray sand all over you as you are trying to take a bite out of your sandwich may prove a bit distressful. No one likes a sandy sandwich.
With all these requirements in mind the hunt for the perfect picnic beach started.
Selecting the perfect spot for our picnic
We narrowed down our options to two beaches. Both with a long coastline with plenty of room to lay out our picnic blanket on.
Top of the list was Cobo Beach. This beach had my heart at the first sight of it. With a series of rock pools, clear sands, and a beach that looks altogether impeccable. A big plus for this beach was that it was located near Cobo Bay, giving you accessibility to shops, restaurants, pubs and parking. So, we felt drawn to this choice because it gave us the accessibility that can in the long run be quite convenient.
The next beach that made the final choice that much harder was Port Soif Bay. A particularly scenic choice, with white sands and – most importantly – dunes that offer a nice shelter from the wind. This beach checked a lot of our picnic friendly boxes. It was a beach with stunning views, white sands and a sheltered beach. Port Soif Bay is also popular for snorkelling and swimming so we were happy to know that we could have a dip or two to cool off as we lay on the warm white sands. As if we needed any more convincing this beach also has specific picnic areas with barbecues and tables.
Conclusively so, this beach was quite the picnic perfect beach. Fully equipped for all your picnic necessities. For our first day out, we choose Port Soif Bay as our picnic destination. I grabbed a bag for our towels, sun cream, sunnies and our books. We packed a bag full of snacks and such to enjoy on the beach as well as our trusty £8 picnic blanket.
With nothing else we headed straight off to the beach knowing we picked the perfect beach for a picnic.
Enjoy more adventures in Guernsey! Find out more in the following article: How to see the best of Guernsey in 8 hours