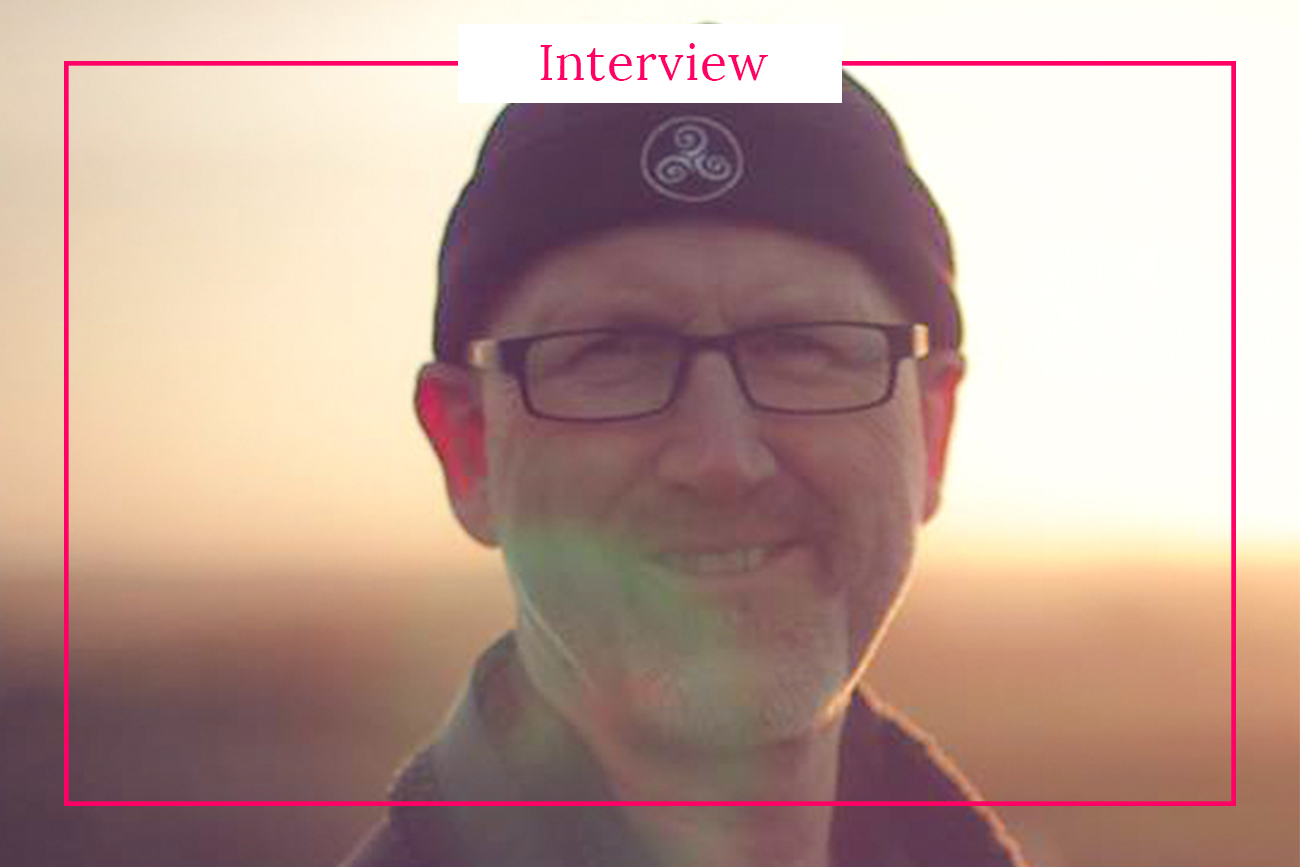 In this interview we asked Paul Mariess a few questions about his profession as well as about the best places to see in Guernsey.
Paul is a born and bred Guernseyman who has travelled widely. Life has taken him down many career paths; from electronics engineer to marketing professional and various jobs in between – including DJ and radio presenter!
But his one overwhelming passion through all these years has been photography.
He was once reminded of the quote; Life is too short to live with regrets. Believe that everything happens for a reason. If you get a chance…take it. So in 2014 he got that chance, and took it! From being a part-time semi professional, he went full time professional, and hasn't looked back.
Paul, Can you please tell us about your business and the services you offer?
My business is primarily focused on the corporate and business sector, creating visual content for business communications and marketing. From simple business head shots to corporate events, new business launches and visual storytelling.
As well as being a full-time professional photographer, I'm also a teacher / trainer and take great enjoyment sharing my knowledge and experience with others. I run a number of workshops over the year aimed at different skill levels, and also offer one-to-one training to meet individual learning needs. You can find out more at paulmariess.com.
What led you to become a photographer?
My interest in photography started at the tender age of 10. I can remember making off with my mother's Kodak Brownie and cycling for an hour to the airport to photograph planes. Then, waiting impatiently for the film to be developed at the local chemist, and having to get a paper round to fund it!
Some forty years on, and that relationship with photography has not waned, and what started as a passion is now a full-time calling. Technology has also come a long way from those early film days, and the camera is no longer the sole tool for creating the final image – although I like to keep digital processing to a minimum.
What does your day look like when you are shooting for a big corporation?
Preparation and organisation is key. I like to ensure my clients expectations are met with minimum disruption to their working day. It's important to have a briefing session to understand the clients objectives and agree how best to achieve them. This ensures the shoot runs very smoothly on the day. Most shoots are on location at the clients offices, so I have honed my equipment to travel light, but without compromise to capability or image quality.
I usually check and load my camera equipment the night before. I like to arrive in plenty of time to set up lighting and backdrop, and run some test shots before the session begins. Client shoots are mostly between 2 and 4 hours long so, with setting up and breaking down the portable studio a fair chunk of the day has gone.
Back at my office my first priority is to download and select the images required. I'll then do a some admin; catch up on emails and enquiries – with a sandwich and coffee, before processing and colour grading pictures from the day's shoot, ready to send to the client. Some shoots can be time sensitive, so working into the wee small hours of the morning is not unheard of.
What would be the most important advice you could give to someone starting out in photography?
If you want to take up photography as a hobby – great! Most cameras have point and shoot capability these days, so it's very easy to capture your friends and family, and of course Guernsey's amazing landscape. Photography can be very therapeutic and you will amass a great collection of images reflecting your life's journey.
If you want to take your photography to the next level, get involved with one of the local photographic clubs; Prism or Guernsey Photographic Club. They will help and encourage you to develop your skills. If you want to kick-start your photography and learn how to take creative control of your camera, give me a call!
What are your favourite places for taking photos in Guernsey?
You can't beat a Vazon sunset. I just love Guernsey's rugged coastline that changes so dramatically with the seasons. While my days are mostly filled with office based photography, you'll find me chasing the light around the coast at every available opportunity!
What is a local dish you can't live without?
Ha! that's a difficult one. I'm a bit of a foodie and enjoy a wide variety of dishes. I suppose if I had to pin it down to one, it would be Guernsey lobster in a bouillabaisse jus. We are lucky to have a wealth of seafood restaurants serving fresh-caught produce. I haven't tried them all, but I'm working on it!
How would you spend your perfect weekend in the Channel Islands?
The pace of life here is only as fast as you want to make it. My weekends usually involve swimming (all year round!), walks with my partner and our dogs, lazy lunches and evenings out. The ultimate chilled weekend would be spent visiting one of our other Bailiwick islands, Alderney, Herm or Sark.
How would you describe the islands to somebody who has never been?
Guernsey is very English in its lifestyle yet has a very rich French heritage, reflected in its architecture – and street names. For a small Island there is lot to see and do; from sweeping cliff views, to large expanses of sandy bays, and shopping within the busy streets of St Peter Port – all within 30 square miles.
Guernsey has a lot to offer if you enjoy sport and other outdoor activities such as walking, surfing and cycling. We have an abundance of restaurants, and the bar and nightclub scene is very very popular. Island hopping is also easy to do, they are all well connected and you can be on another island within an hour.
Do you have any dream locations you would like to photograph? Could be anywhere in the world.
I have always dreamt of the opportunity to be a National Geographic photographer. So drop me into any remote corner of the world to capture an untold story and I would be in my element.
Imagine your friends are visiting Channel Islands for the first time, what activities would you recommend to them?
First off an Island tour to orientate yourself, then some culture and island history at Castle Cornet and Candie Museum. A visit to Maison Victor Hugo is a must. Very uniquely decorated by the man himself, but also a rich part of literary history. A trip around the islands with Island rib voyages, or maybe a spot of fishing, followed by lunch out and a cliff walk. You can't leave Guernsey without spending time on one of our beautiful beaches, and you could learn a new skill by joining the local surf school.
If you would like to learn more about Paul's business or book his services, visit his website Paul Mariess or his Instagram account. Paul also takes photos for Bailiwick Express 'Connect' magazine where you can see his latest pictures.