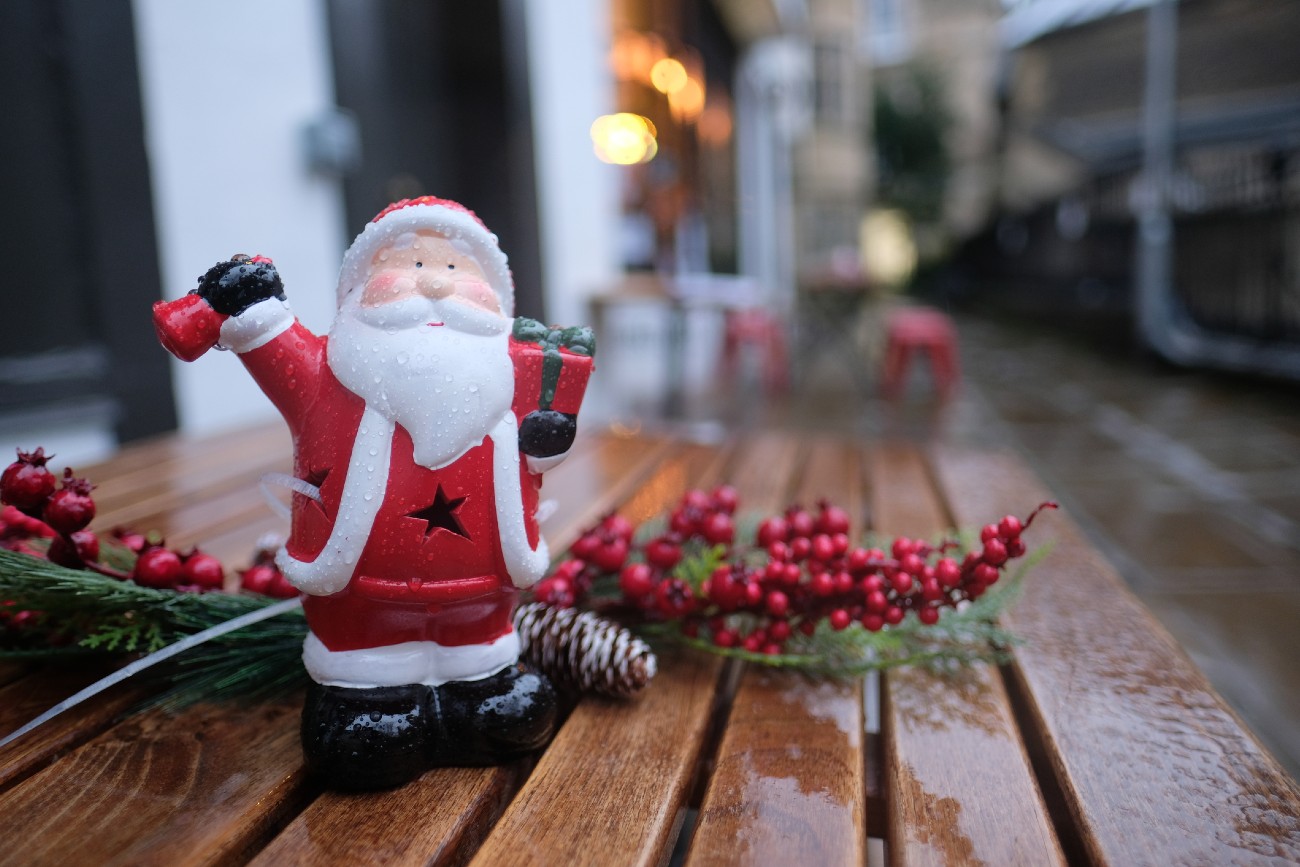 This group of islands is often overlooked, but after reading about these hidden gems you'll be rushing to book a flight for a Christmas holiday well spent on these unique set of islands.
Filled with breathtaking coastlines, hidden beaches and an astounding history that will take you back in time; these islands are independent, self-governing Crown dependencies. So, you'll encounter a unique Britishness in the air when you visit, with its citizens proudly honouring Her Majesty, all while remaining true to the unique history and culture of the islands.
As we near the end of 2021 most of us thought that by now this pandemic would be a simple anecdote, left behind as a faint memory. However, as we are coming to discover, things aren't looking that way, which is why some might be sceptic to travel outside of the UK for the time being.
Well, you'll soon find that the Channel Islands can bring the magic of a Christmas holiday without having to stress over the realities of travel during a pandemic. (Follow gov.uk for more travel updates and COVID-19 restrictions.)
How to get to the Channel Islands
The Channel Islands are comprised of five main islands: Guernsey, Jersey, Alderney, Sark and Herm. The largest being Guernsey and Jersey, where you can find several good connections from both England and France. The flight from London to Jersey or Guernsey is about an hour. Most visitors arrive by ferry or plane to either Guernsey or Jersey, once there if you are keen to visit the neighboring islands there are ferries that can take you to and from the islands regularly. The islands also have their own airline, Aurigny, which has flights from Jersey and Guernsey.
Christmas in the Channel Islands
Christmas in the UK can be characterized as being a bit grey and very cold, however, being that the Channel Islands are actually closer to France than they are to the UK, they experience much milder winters and significantly warmer summers, so if you're looking to escape the grey and cold, the Channel Islands offer a slightly more promising weather prognostic.
Just imagine spending your Christmas holiday cozying up in this small island, enjoying a nice costal stroll, a warmer winter, all with a gorgeous view found on virtually any point on the island. Jersey in particular is known for its unique terrain. It boasts beautifully, rugged cliffs in its north coast and sandy, white beaches in the south. Imagine looking out your window to see a bright turquoise ocean clashing against the shore, as you gently hug your cup of tea all while warming up in a nice little cottage on the coast. Once you book your Christmas holiday to the Channel Islands, you'll find that there are several hotels and Airbnb's available for you to book all ranging from 40 to 100 GBP a night.
What to do during the Christmas time
Whether you're keen for a cozy, easy going Christmas break or an active, sight-seeing holiday, the Channel Islands can offer both. With several costal paths you can enjoy long walks, where you can take in the breathtaking views that surround you. You'll also come across some nice cafés and incredible sea food, acclaimed to be the best in the UK. In St. Aubin you can visit The Old Court House Inn, for a traditional styled pub or the Salty Dog, two very popular local spots on the island.
You'll also find an abundance of historical gems; in Jersey you can find the famed Mont Orgueil Castle which lies above Gorey Pier and has a mesmerizing view of the coast. Or on a rocky isle in St. Aubin's Bay lies Elizabeth's Castle, you can reach the castle by foot when the tide is low or by ferry which travels regularly across the bay.
An important note about Channel Islands is that they were once occupied by the Nazis during World War II, a significant historic event, being that this was the only part of Great Britain that came under German occupation. Signs of this historical event are still very much a part of the islands. You'll be able to explore several museums as well as the famous war tunnels, located outside of St. Helier. This network of tunnels gives an insight into the German occupation and is filled with first-hand accounts of the islanders' experience on the islands while they resisted German occupation.
The Channel Islands hold a uniqueness that set them apart to the UK, you'll find yourself feeling not too far from home, all while enjoying the novice of a winter holiday in these small islands off the coast of France. Happy travels.
Learn about all New Year's day when visiting the islands. Don't miss this article: New Year's Day Across The Channel Islands