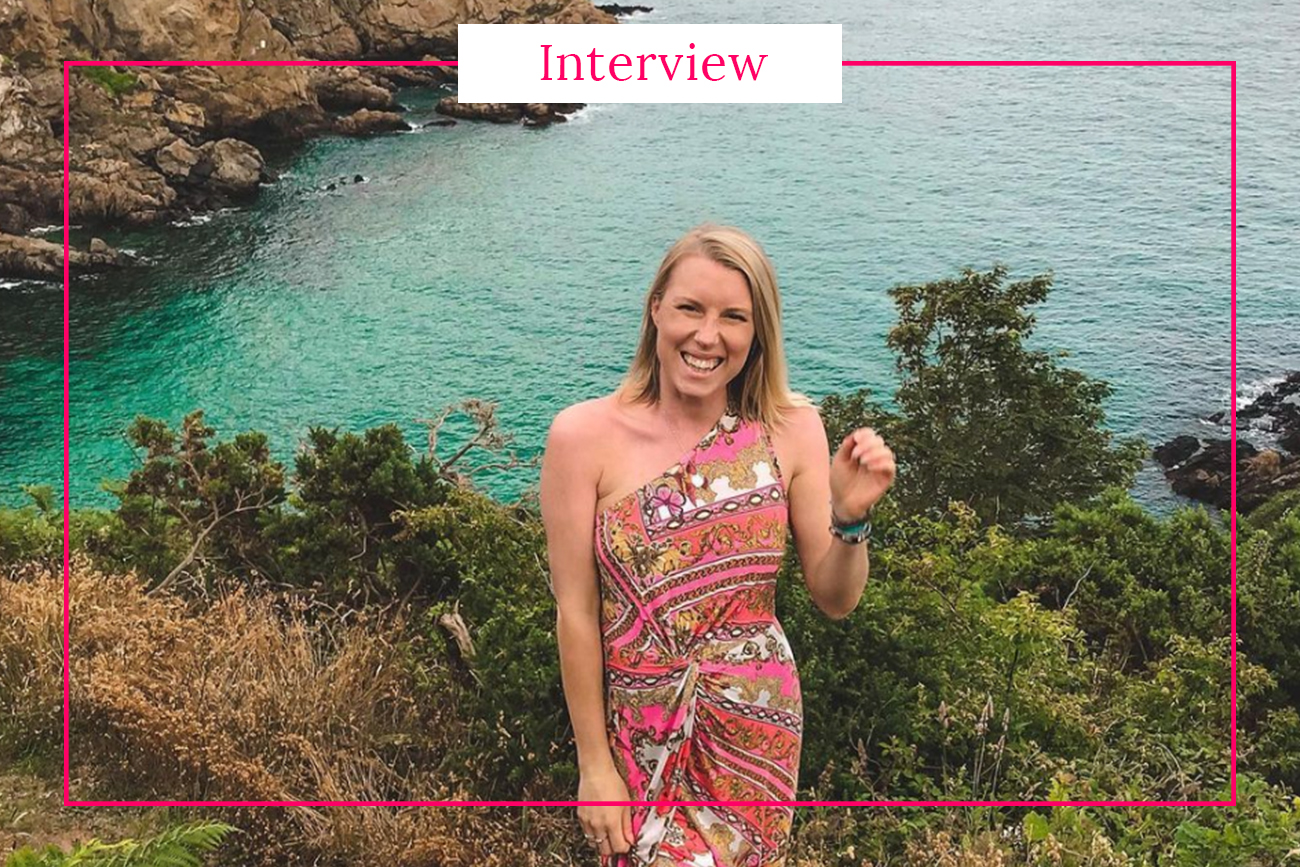 Loise Croft is a digital nomad and YouTuber from UK who is living happily in Guernsey for the long term. Together with her husband, Louise has traveled across many different countries while running a mixture of online businesses.
We asked Louise a few questions about her favourite destinations for nomadic life, productivity tips while travelling and her favourite spots for eating out on the island of Guernsey.
Louise, please can you share with us what made you decide to become a digital nomad?
I have pretty much always been self employed, and a big lover of travel, so the two fitted together very naturally. Before moving to Guernsey I'd been on the road for about eight years so I started pretty much straight out of University.
It began with just a two month trip to Thailand to work, but then I just kept on booking more flights! I quickly became passionate about sharing the lifestyle with other people because it was so little known back then, and there was a lot of people selling misinformation online.
I wanted to give a straight talking female perspective. Thankfully now almost everyone has heard of Digital Nomads and working remotely has made it possible for more people than ever before!
On your YouTube channel you share videos from various locations where you have worked as a digital nomad. Which destination was your favourite and why?
I always love spending time in Chiang Mai because it's such a hub – the community and facilities there are amazing so I always get really inspired and re-connect with lots of interesting people. Gili Air (a small island in Indonesia) was absolute paradise but probably not somewhere I'd live longer term. Then Holland and Australia were places I considered moving permanently because the quality of life is so great, but there's not a big nomad community in either.
What skills and characteristics do you think a person needs to have in order to be a successful digital nomad?
Self motivated – you need to be a problem solver and a positive person. You should love life being an adventure and constantly wanting to shake things up. But having said that, the beauty of the lifestyle is that you can make it suit you – if being near family is really important to you then you can go "home" every month if you want, or if you love nature and taking things slower then you can convert a van and drive around the countryside. It really is a chance to design a life that fits around your personal characteristics.
What's one piece of advice you'd give someone who's starting out as a digital nomad? 
Give it a try! Starting small is nothing to be ashamed of – just see if you can make £5 from the internet while you're at home. You don't need to sell all your belongings and quit your job right away – just dip your toe in. Or, instead of booking one week all inclusive beach holiday, mentally switch it to a work away. Still make it a week, still book the same hotel, but bring a project with you.
For example spend 6 hours a day in cafes or on your balcony building a website for a friend or writing your book. Still go out for dinner and to yoga classes, but just see how it feels to work and travel. It's great to do small experiments like that to test the water. You might just love it!
How do you stay productive while you travel?
Joining a co-work is the most important thing for me – I need a place away from home where I feel focused and like I'm "on the clock". It's also great for meeting people too! I don't necessarily do set hours but I always keep an organised to do list and make sure I'm progressing through it over the week. If you love your work you'll be addicted enough that you want to be making progress even when the beach becons!
What tools do you use to stay productive?
I have my to-do lists on Trello (and paper sometimes) and often uninstall social media from my phone. I also use "facebook news feed eradicator" on my laptop. For me having a list and a focus is the main thing I need to get motivated.
What does your workday routine look like?
It depends entirely on where I am and what I'm working on. In some countries I'd start work early and leave plenty of time in the afternoon for fitness or socialising, but in other places I'd work late into the night on a passion project. Something that I really value is not having much of a routine – which seems to be the opposite of what post people aspire to at the moment! But hey, build a life you enjoy 🙂
You moved to Guernsey from the UK. Please can you tell us how Guernsey is different from the UK?
Let me count the ways!! It feels a bit like moving to the countryside, but everything is close together and there's a great city centre. For me the biggest plus was the safety – I've been to a LOT of different countries and I've never felt as safe as I do here. It takes such a weight off your mind and makes life so much easier – I can walk home at night, I can leave my bag while I go to the bathroom, I can carry my phone in my back pocket.
The constant niggling stress of safety is removed and it's a huge weight off my mind. On top of that I love the shops and restaurants – so many independent places, always great service, and a community who is passionate about supporting entrepreneurship.
Then the other big thing for me is not having to drive as much. In England I wouldn't bat an eye at driving twenty minutes to a lunch date but here's that's the other side of the planet! I walk most places and never have to spend too long in traffic or commuting – dreamy!
What are the biggest challenges related to living in the Channel Islands?
Getting off the rock! I still try to travel quite a lot but getting a flight to London first and then syncing up with connections and worrying about things getting cancelled or delayed definitely adds an element of complication.
Where in Guernsey would you go for the perfect lunch and cup of coffee?
Hook is one of my favourite places to eat, or Good Rebel!
If you want to follow Louise for some travel inspiration, then head to her Instagram account digitalnomadgirl. And if you would like to meet her in person, then don't hesitate to join her all inclusive dance fitness class called "Dancing in the Dark".