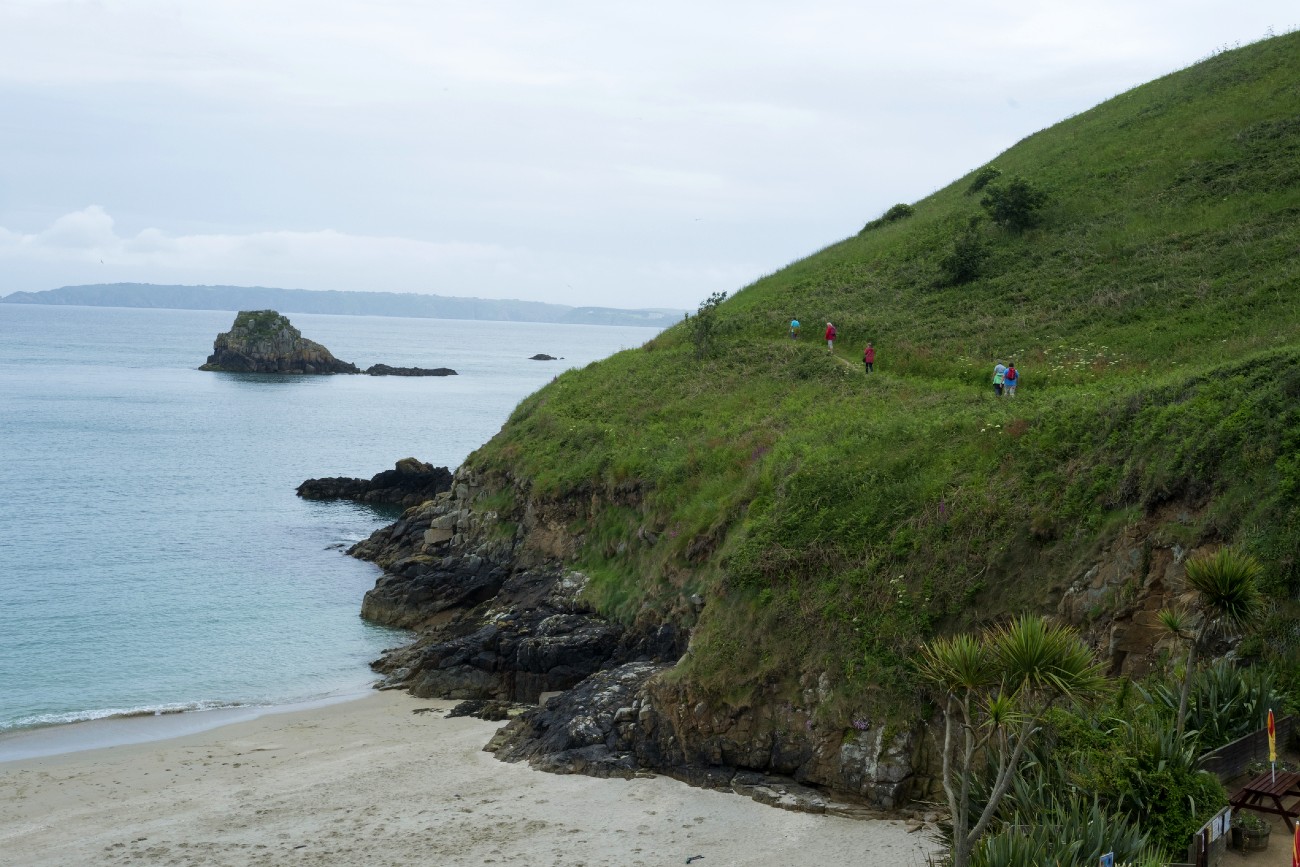 If you want a true insight into the island's history, you should plan a short walk over to St.Tugual's Chapel. This gorgeous 11th-century chapel is a testament to the island's rich history for those who don't fancy the history lesson, it makes for a peaceful and lovely escape.
We had spent the day at Belvoir Beach which is only a 10-minute walk away from St. Tugual's. So after having lounged in the sun with a lovely lunch, we wandered over to relax in the chapel gardens. Looking up at the stoned walls of St. Tugual's we breathed in the soft island breeze as we strolled along the chapel's grounds.
We eventually settled and sat on a bench, which we were happy to find in the chapel garden. Surrounded by lush greenery we chatted for a few minutes and could just about catch a glimpse of the clear blue waters in the distance.
Honestly, this little adventure can show just how easy it is to explore Herm.
This perfect mystical island makes discovering its hidden gems a breeze. From there we walked back to the beach and without breaking a sweat we were back dipping our toes into the cool water. We then decided to pop over to the beach cafe for a second classic Guernsey ice cream before heading to catch the ferry back.
Would you like to find out more about my very first impressions of Alderney? Then don't miss the following post: My first visit to Alderney Island