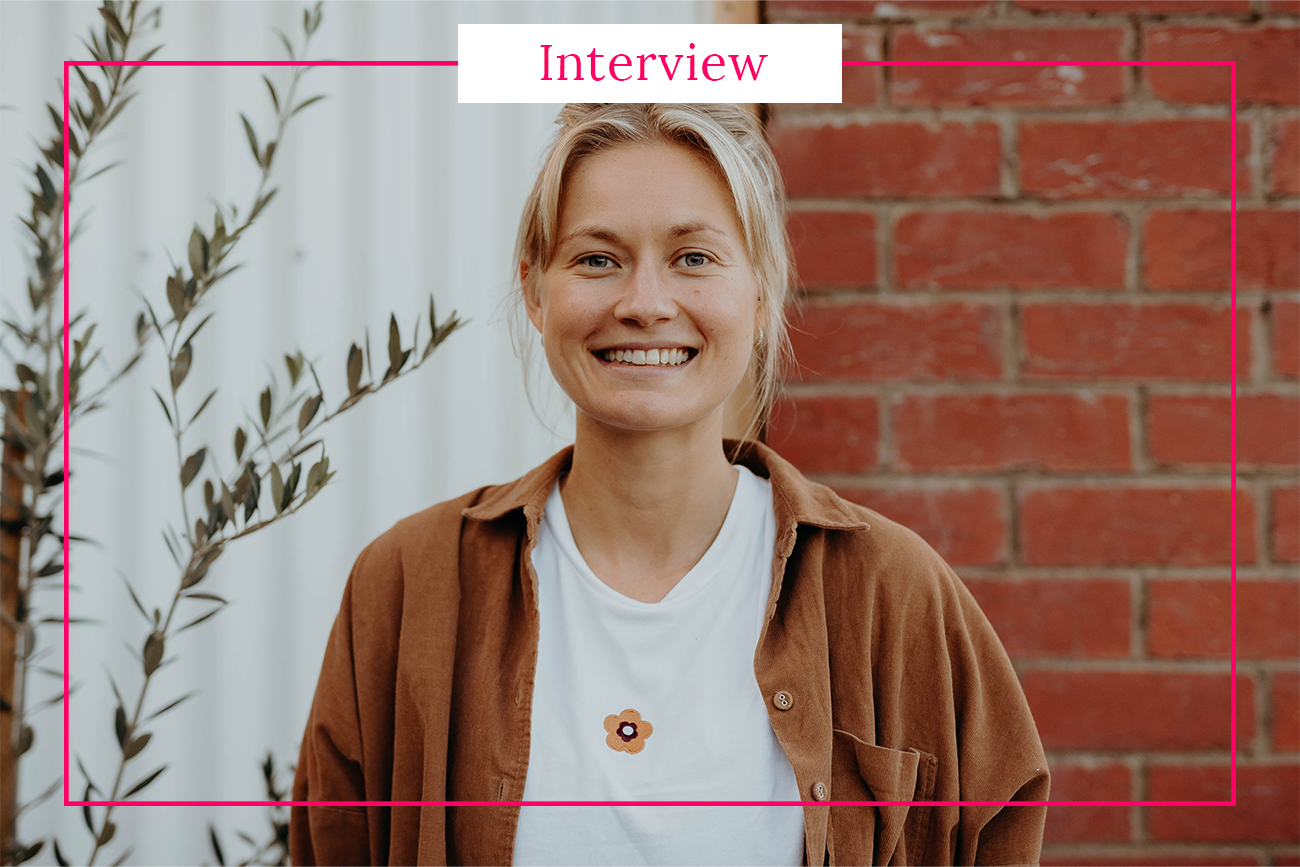 Gemma is a Jersey girl with an Aussie heart. Born here in Jersey she moved to Australia in 2019, spent 3 years there, met her partner and they have recently just moved back to Jersey following the pandemic and had their little baby boy Tallow.
Gemma spent most of her younger years dedicated to athletics. Until she suffered from severe mental health issues and ended up developing a stress fracture which lead to her completely changing her path in life. She studied psychology at university and since moving to Australia she stumbled across Kinesiology which led her to becoming an accredited Mind-Body Therapist and Kinesiologist.
Having been on her own healing journey, she went on to open her own business GLD Space which aims to create awareness, provide support and build community.
We asked Gemma a few questions about her favourite spots in Jersey and also her Self Discovery Sessions.
Gemma, please can you tell us what you do for a living? Can you please also share more details about GLD Space?
Currently I'm a full time mum just having given birth to our beautiful little boy Tallow 9 weeks ago. Before that I was working as a Kinesiologist, Mind-Body Therapist & Feminine Embodiment Facilitator through my business GLD Space in Australia. Working out of a great space called Remedy Lane alongside a fantastic group of girls; I provided 1-to-1 sessions as well as group programmes. I set up GLD Space in the hope to create awareness, provide support and also help to build community.
Where did the idea of creating GLD Space aka "Give Love Deeply" came from?
It actually came from my own healing experience. I realised that to really heal I needed to create space to listen to myself, go inwards and allow myself to just be without judgement. The thing about studying Kinesiology & Mind-Body Medicine was that it wasn't really anything to do with study, instead I actually immersed myself in the process of working through my own stuff using different modalities, therapies and theories.
This resulted in me learning what self love really was and that it wasn't about thinking your way through things but actually feeling your way through it in order to heal.
What were some of the challenges you faced when you first started providing self-discovery sessions, mentoring and coaching?
Well, I actually started coaching and mentoring way back before I studied kinesiology and mind-body medicine as I trained in psychology and as a holistic health and wellness coach and so the biggest challenge I faced was that back then I didn't realise that really I had to do more of my own work before helping and supporting others.
Through doing my own work I realised that I was still operating from a place of pain. I wanted to take other people's pain away after having suffered from my own mental health difficulties and ultimately that is not the space you want to be working from when you are a practitioner.
So embarking on kinesiology and mind / medicine I was able to work through this and come to heal that part of myself and brought me into a greater sense of alignment. Another challenge I feel I face now is being back here in Jersey.
What kinds of people come to you for help?
It's a real mixed bag as I feel that I work from lots of different angles. People who have done prior work often come to explore and connect to themselves in a different way, as well as people who have delved into spiritual practices but don't seem to find that practices really get to the core of issues and symptoms that are coming up for them.
To be honest you have to be open to the experience of these sessions, because it really is an experience. We aren't taught to give back and explore ourselves in this way; instead we are told to exercise, eat well etc., all very prescriptive things to do, this is completely different.
What's one piece of coaching advice you'd like to share with everyone reading?
If you want to change the way you think, you can't rely on thinking alone, you have to turn to the body. The mind and body are one and the regulation of your nervous system is key to change.
Please can you share with us what does a typical session with you look like, how does it work?
A typical session involves a client coming to me and explaining what motivated them to book in a session with me. Then we will sit and have a chat and I will do some holistic counselling to draw out some of the beliefs and psychological patterns coming up that may be associated with what's going on.
Then the client will get on the table and I will do some muscle monitoring, which means we ask the body to provide us with information as to what might be associated with what the client had been discussing. This can result in so many different things coming up, it might be physical, emotional, psychological or spiritual and together we will explore this more.
As the session goes on I facilitate the client really connecting to their body to be with sensations; feelings so that they can really listen to what the body is trying to tell them. With this we will get to a goal that underlies whatever the client's issue was. Once we have a goal that the client feels really compelled to work towards and the body signifies stress towards we then do 'the balance'.
Again this can look very different for each and every client depending on what comes up and what the issue is, but often it involves me holding points on the body whilst facilitating the client through breathwork, visualisation and meditation to really connect into their body to rewire and reconnect the mind / body connection. This would be an in-person session.
An online session could be similar but instead if I did any muscle monitoring I would surrogate for the client in that I would use my body to test for any stressors. We would then explore at a emotional, psychological, physical and spiritual level anything that is related to the issues or symptoms that are coming up and again I would facilitate the process of reconnecting with the body and allowing the mind-body to recalibrate and balancing out whatever needed to be rebalanced.
It's difficult to put into words because it is so different for every client, it really is an incredible experience, an experience I believe absolutely everyone should experience.
What's the best piece of health advice you ever received?
No matter what it is, it's anything but healthy if it's causing you stress.
Before you came back to Jersey, you spent some time in Australia. How would you compare your life there with life on the small island of Jersey?
Ahhh this one is close to home right now because I've been back in Jersey for over 6 months now and there is lots I'm really missing about Australia. Here really is that 9-5 structure and routine lifestyle which I really didn't have back in Australia. We have gone back to living for the weekend which we didn't seem to do in Australia either. Coming into summer here in Jersey now it really does come to life, it's like living in a completely different place; again not something I felt in Australia despite living in Victoria where you really could have 4 seasons in 1 day.
How do you de-stress?
For me de-stressing is engaging in practices that connect me back to my body rather than my energy being predominately located in my head. Jumping in the ocean, going on the mat to do some non-linear movement, or yoga, as well as writing from my heart, even going out for a little trot. Movement really connects me, very different from movement through fitness.
What do you like the most about your work?
I love how powerful it is. I love how life changing it is. And I love how in flow I feel when I am working with clients in these spaces.
Where in Jersey do you go when you need to unwind?
To the beach. I'm a water constitution so the ocean really brings me back home to myself.
Please can you share with us your absolute favourite spots for dinner / drinks / coffee in Jersey?
I'm a massive coffee snob so coffee is Dandy as they have my fave brand Allpress coffee and Locke's as the cafe has that Aussie vibe that we love. Dinner obviously can't beat El Tico on a summer night. Also love the food at the Anchor Club, it's so delicious!
Gemma's GLD Space launched The Sunday Club on July 8th which is a community initiative. As Gemma says: "Moving to the other side of the world we've come to experience just how important it is to feel part of a community. So we've decided to bring a bit of our Aussie community vibe here to Jersey with The Sunday Club. The Sunday Club is all about coming together to take part in a shared experience of movement, mindfulness and meeting others."
You can find out more on their Instagram page.