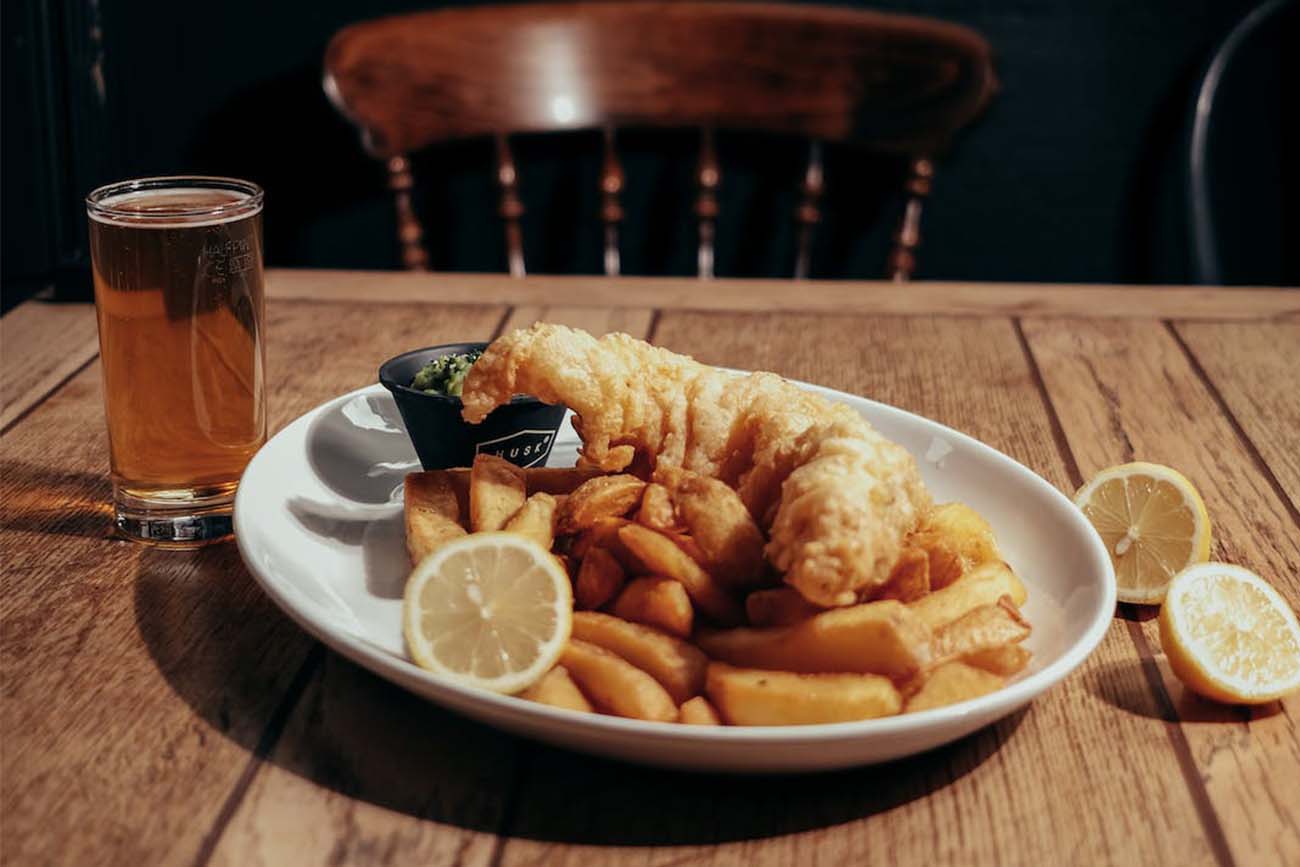 Are you planning your first trip to Jersey or are you the lucky one and just moved to this beautiful island? Either way you are probably wondering where to get the best bites and drinks. In this article we will provide you with the best recommendations for eating out in Jersey, straight from the locals!
Look no further! In this article we put together a few places that the locals of Jersey absolutely love and you will love them too!
Where to eat out in Jersey
Some time ago we asked the food photographer Rujuta Sahani about where she likes to eat out and she told us that it is a very difficult question as there are so many good places around. Rujuta and her family either go out or have a take away from different outlets. Their favourite is Thai food and they tend to order a lot from Dicq Shak, Spice of Life and Old Station Cafe. 
When it comes to Indian food her first option would be Saffron's menu at Hotel De France. It is fine dining but just beautiful plates of food that she and her family can't get enough of.
The Jersey born soprano, Georgi Mottram, loves eating at Quayside, where the food is incredible and a perfect spot for lunchtime meetings. Georgi also loves El Tico for a more casual dinner, the food is delicious and the atmosphere really lovely.
David Priddis, the kayaker and photographer, who grew up in Jersey is very keen on El Tico at St Ouens. Why? Because it offers great views and a wide variety of tasty food. If you like cake desserts, then his personal recommendation would be the Maltesers cheesecake.
The Jersey born blogger and content creator, Laura Morel recommends a Kyoto restaurant  where the sushi is just delicious and pizza for the kids is a winning combo. According to Laura, beach cafes like Portelet and El Tico are hard to beat as well, as it offers a relaxed setting. She recently discovered the Porters Store and she thinks it can't be beaten for its ambience and style. 
"I'm a massive coffee snob, so coffee is Dandy as they have my fave brand Allpress coffee and Locke's as the cafe has that Aussie vibe that we love", says Gemma Dawkins, founder of GLD Space. Gemma is also very keen on El Tico on summer nights. Another recommendation coming your way is Anchor Club, where the food is simply delicious!
Are you hungry yet? Let us know in the comments if you have visited any of these places and which was your favourite! Did we miss any hidden gems, please share with the community!