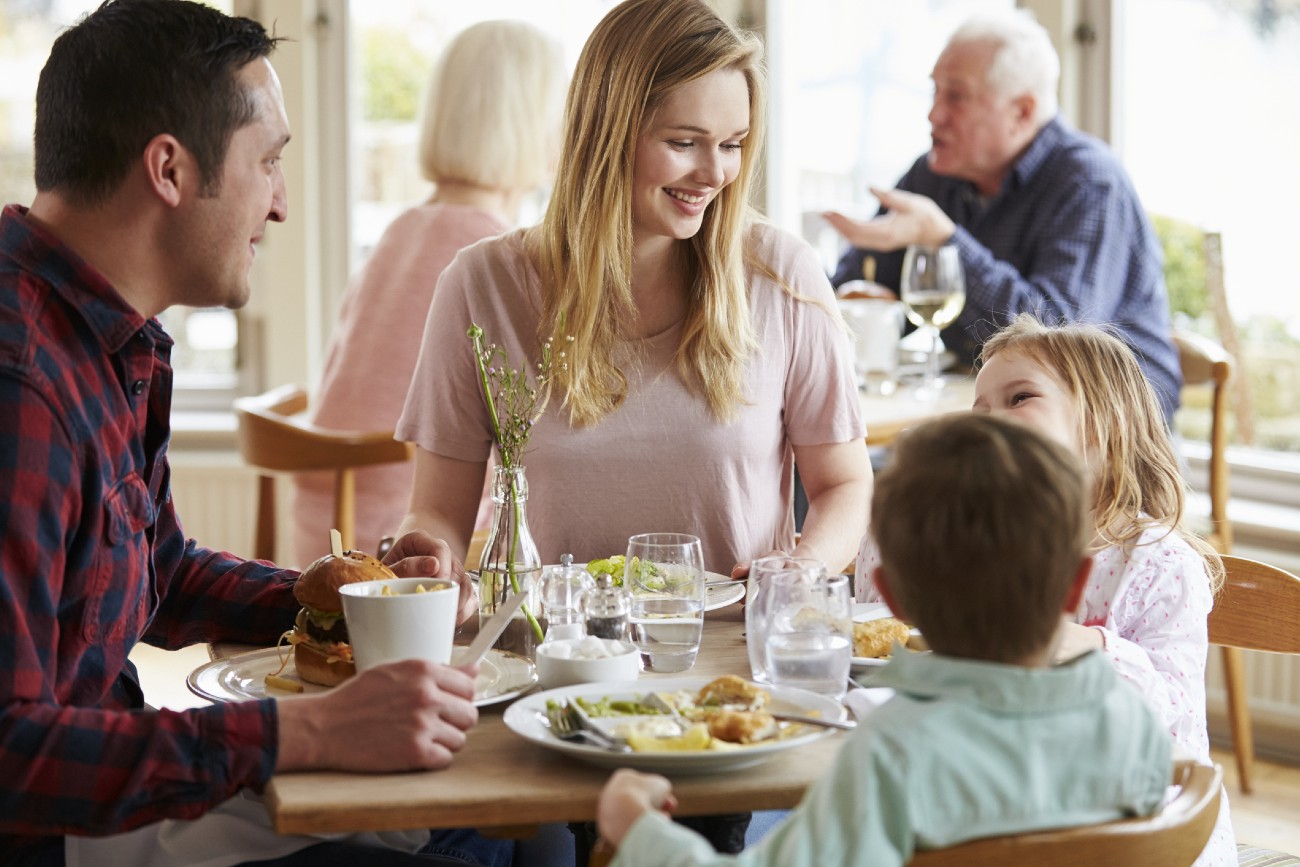 Food is one of the building blocks of memories. Get those recollections off on the right foot for your family by selecting great restaurants catering to both the young and old.
So what are the top restaurants in Jersey for families?
Location: Gd Rte des Mielles, Jersey JE3 7FN, Jersey
Spend the day catching waves and watching the kids learn how to surf, then head straight to El Tico. Big tables and benches make it the perfect place to share good food and times with family and friends. The food brings flavour, freshness and variety from the local produce along with a kid-friendly menu. In the summer, make sure you sit outside to soak in the beachside vibe.
Location: Le Mont de la Greve De Lecq St. Ouen Jersey, JE3 2DT, Jersey
Why not visit Greve de Lecq Bay, the most picturesque bay in Jersey. There you will discover Le Moulin de Lecqu. Situated at one of the island's ancient water mills, it serves traditional homemade cuisine with a vast arrange of craft beer and wine. Have dinner outside, and the children can let off some energy in the adventure playground next to the alfresco area. There is a wheelchair access, and they are also pet friendly, so the whole family can enjoy themselves.
Location: La Brecque du Nord Rozel JE, JE3 5BN, Jersey
Located at Rozel Bay, the most easterly point of the north coast cliff path. The Hungry Man has been around since 1947 and is situated in a safe bay for swimming and affords stunning views across to France. They offer a wide range of food, including burgers and sandwiches, delicious cakes and desserts that are every kid's dream. It is a very chilled and relaxed environment. A proper place you can sit and enjoy being together as a family. All seating is al fresco, so rug up during the cooler months.
Location: La, Rte de Noirmont, JE3 8AJ, Jersey
This establishment is Jersey's premier family pub. It is a 16th-century inn with all the old-world charm you can imagine. The Portelet Inn has been designed as a place for the whole family to enjoy. There is a swashbuckling fun indoor Pirate Pete play area and an outdoor galleon ship. You can even book a birthday party at Pirate Petes. The sea air, a simple crowd-pleasing menu and sweeping views overlooking Portelet Bay combine to give you the perfect place to spend time as a family.
Location: La Route de la Baie, St. Brelade, Jersey JE3 8EF
This establishment offers stunning views with simple, healthy, delicious food, perfect for a family gathering. Choose from the traditional favourites to Buddha bowls and vegan cuisine. Don't forget the local delectable crab favourites. This restaurant caters for everyone, including a full kids menu. Eat-in, takeaway, or even pre-order via your phone. You can enjoy the food from here, anywhere on the island.
There is something for everyone when you are on a budget and trying to feed a family. Not only do these restaurants offer good, local and delicious food, but they also have entertainment built-in, whether it be a playground or nature's adventure playground.
Would you like to learn more about local wine? Then don't miss the following article: Wineries and vineyards in Jersey