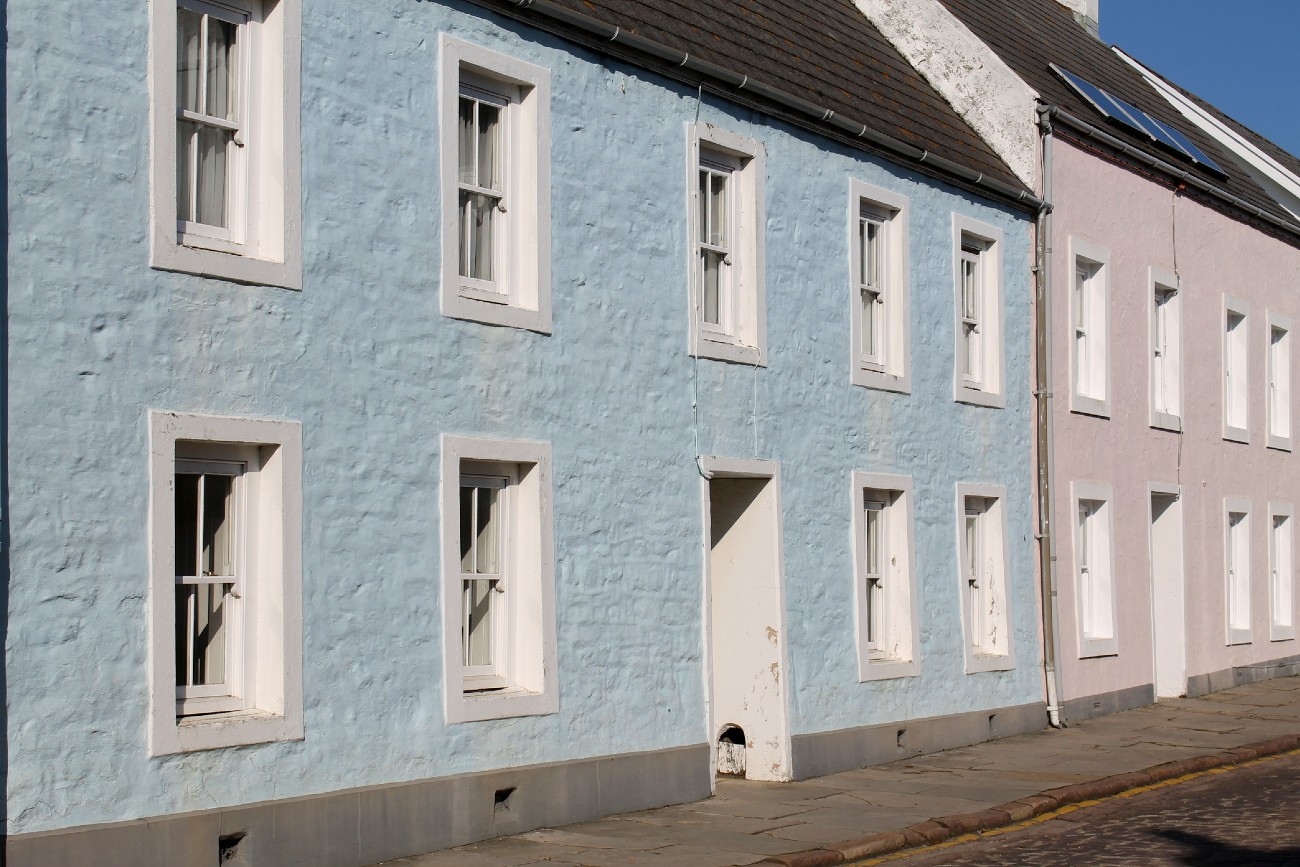 The amazing thing about Alderney is that, unlike its bigger, more popular neighbours, it has a calmer atmosphere to it. Here, you will be able to experience the serenity of a slower-paced life. It makes for the perfect excuse to wind down and settle into the tranquil spirit of the island.
To make the most of your perfect day in Alderney, we recommend embracing the local charm and taking things with ease. Thankfully, the island's small size makes it easy to see everything it has to offer.
For this perfect day itinerary we have strung together a slow-paced day that will allow you to fully immerse yourself in this newfound peaceful island experience.
We will start by heading to St. Anne's for a lovely late breakfast to start the day off right.
While there, take a stroll along the cobblestone paths and do a bit of window shopping.
What I love about Alderney is how idyllic it feels
St. Anne's has everything you need and nothing more, including a butcher, a baker, and charming little shops that exude the English-French charm of the islands. You will feel like you have stepped into a storybook.
Once you have had a hearty breakfast, stop at the local grocers and grab a few snacks to toss in your bag before heading to one of Alderney's stunning beaches.
Consider packing a good book, a football, or any other beach activities you enjoy.
When choosing the perfect beach, Saye beach is an excellent option if you want to explore another part of the island and see some of Alderney's iconic ancient forts. If you'd rather be closer to shops and restaurants, Braye beach is a good choice.
These two are both lovely options, both have clear blue waters and ideal conditions for a refreshing dip in the sea. They also have wide, sandy beaches that provide ample space to set up camp. Saye beach is a popular choice for beach sports, so it is perfect if you want to kick a ball around and have some fun running around.
After a long day at the beach you will want to settle in for a good bite to eat. If you decide to head back towards Braye beach and you are keen for something quick and easy, head over to Braye Chippy.
This local gem offers mouth-watering fish and chips, and with its proximity to the water, you can enjoy a stunning view while filling up on this tasty dish.
If you want a nicer sit-down meal, consider heading over to The Gregorian House. It is perfect because it offers a range of dining options, including a lovely garden, an indoor dining room, or a pub. You can choose the ambiance that best suits your mood.
To end the day – grab some blankets and head over to Longis Beach to watch the sunset and admire the starry sky. The sky is so unbelievably clear on the Channel Islands, making it the perfect place to cap off an ideal evening.
Do you wonder what else could you do in Alderney? Find out in the following article: A weekend coastal campsite in Saye, Alderney