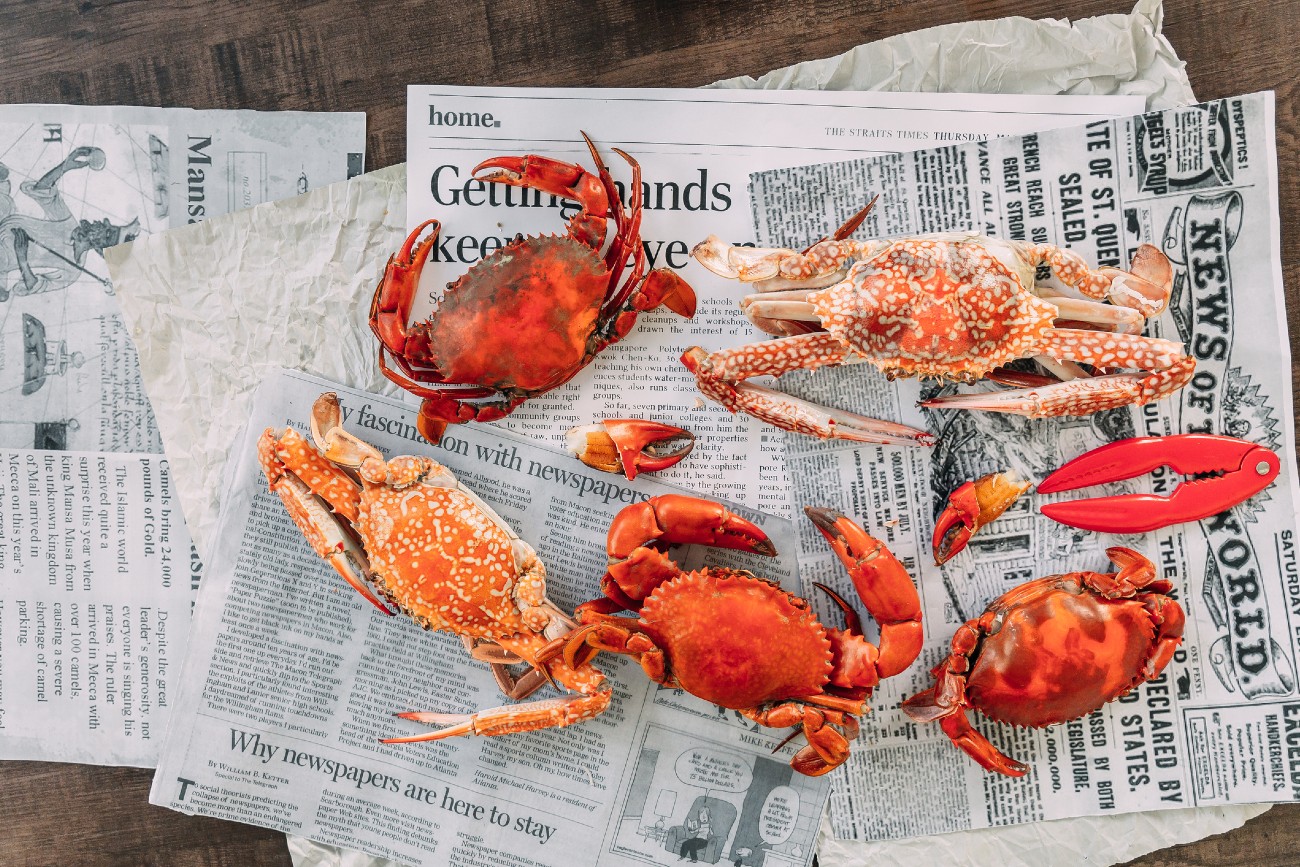 It is no secret that Jersey in the Channel Islands is a lovely place to be. The island is stunning, with dramatic coastlines, historic fortresses and cottages, and cute towns.
Jersey is also a marvellous place to dine. The cuisine has British and French influences and uses local ingredients. Seafood and dairy are essential staples of Jersey's culinary traditions. Here are a few of the most traditional foods that you can try on Jersey Island:
Jersey Royal Potatoes
Jersey Royal potatoes are not your average spud. The island has been cultivating this particular brand of potato for 140 years now. Its unique cultivation methods produce an exquisite flavour. Farmers use seaweed harvested from local beaches to fertilise the potatoes. It is important not to peel Jersey Royal Potatoes because most of the flavour is in its skin. If you are in the UK or the Channel Islands, you can buy Jersey Royal Potatoes during harvest season, from March to July. I like to roast them or add them into my salad.
Jersey Wonders
Are you a fan of donuts? If you are, you may also be a fan of Jersey Wonders! This staple snack makes the perfect sweet treat for your visit to Jersey. Unlike donuts, they are not typically filled with jam or coated with sugar. They are, however, deep-fried to golden perfection. Many people dip them in Nutella, Baileys, or even custard. You can find these treats sold in various locations throughout the island.
Le Niere Buerre
Le Niere Buerre or Black Butter is a unique Jersey delicacy. Jersey cows produce dairy that is second to none. Le Niere Buerre puts a unique spin on traditional butter. It is a farmhouse favourite made out of peeled apple cores slowly roasted with liquorice, black treacle, cider, brown sugar, and spices. You can eat Black Butter with both sweet and savory foods. Le Niere Buerre is such an essential tradition in Jersey that the National Trust for Jersey Headquarters holds an annual Black Butter making event. If you are on the island during that time, it is worth visiting!
Cabbage Loaf
Cabbage loaves are Jersey's twist on breadmaking. It is a round loaf of bread that is wrapped with greased cabbage leaves and baked. The bread is known for its unique aroma that is imparted into it by the cabbage wrap. You can find this delicious baked good throughout the island, including on a Jersey Food Tour.
Seafood
Jersey has world-class seafood from the ocean that surrounds it. Crab, particularly spider crabs, are famous in Jersey. Locals will frequently eat crab in sandwiches. Ormers, or a type of abalone, is another delicious indulgence from the sea. A traditional way of eating ormers is flattening them with a steak hammer, battering them, and frying them. Numerous restaurants serve delicious crab and ormer dishes. Discover the best seafood restaurants in Jersey.
Is your mouth watering yet?
Hopefully, these mouth-watering foods will inspire you to sample them in Jersey! While there are many more dishes to try on the island, these are a good starting point for your culinary adventure.
Apart from wonderful food, Jersey offers also stunning nature. Lear more in the following article: The Jersey Marshes – A Conversation Success Story