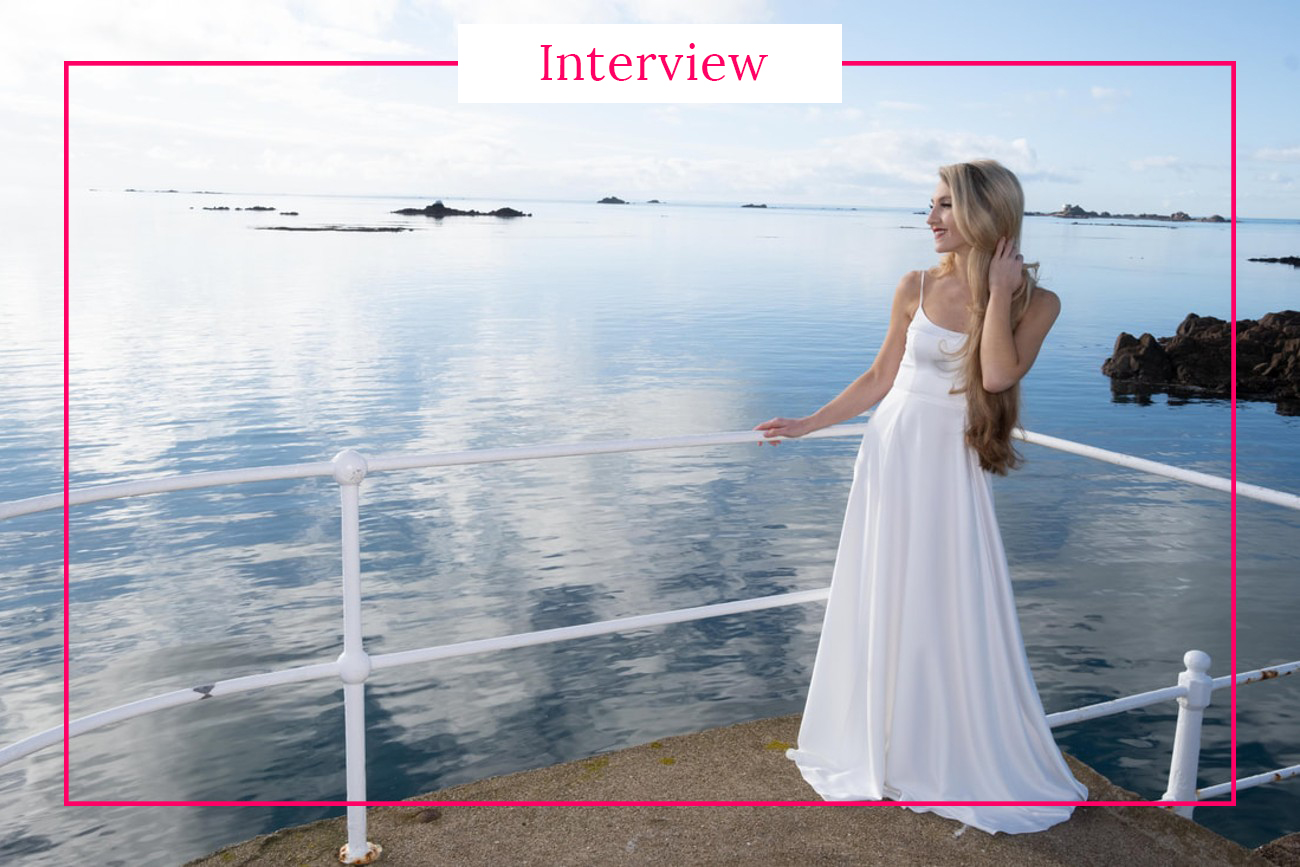 In today's interview, we talked to Georgi Mottram from Jersey. Georgi is a classical crossover soprano, Classic Brit Award Nominee and achieved No.1 in the iTunes Classical Charts in May 2021.
Her work ranges from singing internationally, West End, Corporate and Private gigs, travelling and performing with her girl group Ida Girls Official. She also teaches singing and piano, and is a lecturer and a breathwork practitioner.
Hello Georgi, What made you decide to pursue a career as a soprano?
Music and singing is my first love, it's always been my passion. My mum and dad took me to see Phantom of the Opera when I was 4, and I fell in love with music right there and then! They always encouraged me to do whatever made me happy. And singing makes me feel more myself than anything. I left the island when I was 16 years old to pursue a career in music. It wasn't an option to do anything else.
Please can you describe what your typical day looks like when you are performing at a big event like Windsor Castle?
Nothing too glamorous! Warming up my voice, doing my hair and makeup. Sound checking in the Great Hall. In this particular show, I was in awe of Windsor Castle especially at nighttime. My dressing room was a bedroom in the castle, the whole thing was so magical. And of course it was amazing to perform for Prince Edward and meet him afterwards.
What has been your favourite performance of your career so far?
My last performance a couple of weeks ago was playing Nimue in Camelot at the London Palladium. That is one of my favourite performances to date. The music was just stunning and the venue so iconic and the creative team and cast were all exceptional. The audience were electric and the standing ovation at the end brought tears to my eyes, it really was an incredible night.
What are the essential qualities that make a good musician?
Bringing connection and truth to music. Allowing music to be a vehicle for feeling and communicating emotions to an audience. I think it's essential to be very giving with music. To want to share a message, share the meaning of the music, uplift or move people.
When you have day off, do you listen music or do you prefer silence? What kind of music do you listen to on your rest days?
I listen to music. Lots of different genres. I love Sting and the Police, Stevie Wonder, Elton John, but also love listening to the Top 40 Charts when I'm on a run!
Which musicians do you most admire and why?
I admire Audra McDonald. She brings such truth and beauty to everything she performs/ sings. I admire Taylor Swift in the way she's recently navigated owning her music.
Do you experience nerves before going on a stage? What do you think is the best way of dealing with it?
I've always felt very at home on stage and very often feel calm and grounded when I perform. I sometimes feel excited in which case I just let myself feel however I am feeling. I meet myself with where I am at on the day. I do practice breathwork as I am a practitioner. This healing modality is transformative for combatting anxiety or nerves and boosting confidence.
Where is your favourite place for eating out in Jersey?
I love eating at Quayside, it is a real winner, the food is incredible and I tend towards having lunchtime meetings there. I love El Tico for a more casual dinner, the food is delicious and atmosphere really lovely.
How would you spend your perfect weekend in the Channel Islands?
Definitely cliff path walking, cycling along the Avenue next to the sea, sea swimming at Bouley Bay and doing a bit of singing practice or recording for some music projects coming up!
Lately I tend to spend my weekends scouting for beautiful spots in Jersey to film music videos, I've got lots in the pipeline coming out this year and I love showcasing beautiful scenery in Jersey in my videos. I usually do this by bike!
Imagine your friends are visiting Channel Islands for the first time, what activities would you recommend to them?
I would insist they did my perfect weekend with me ! 😂 I'd probably do a less intense cliff path, maybe Beauport to Corbier, and go and admire the view of the lighthouse.
Georgi recently finished her new music video called Danny Boy which was shot in Jersey. It was filmed by Mike Greig at 360 Tours – they are collaborating on a new music videos this year so keep an eye out!
If you would like to find out more about Georgi, head to her website or Instagram!