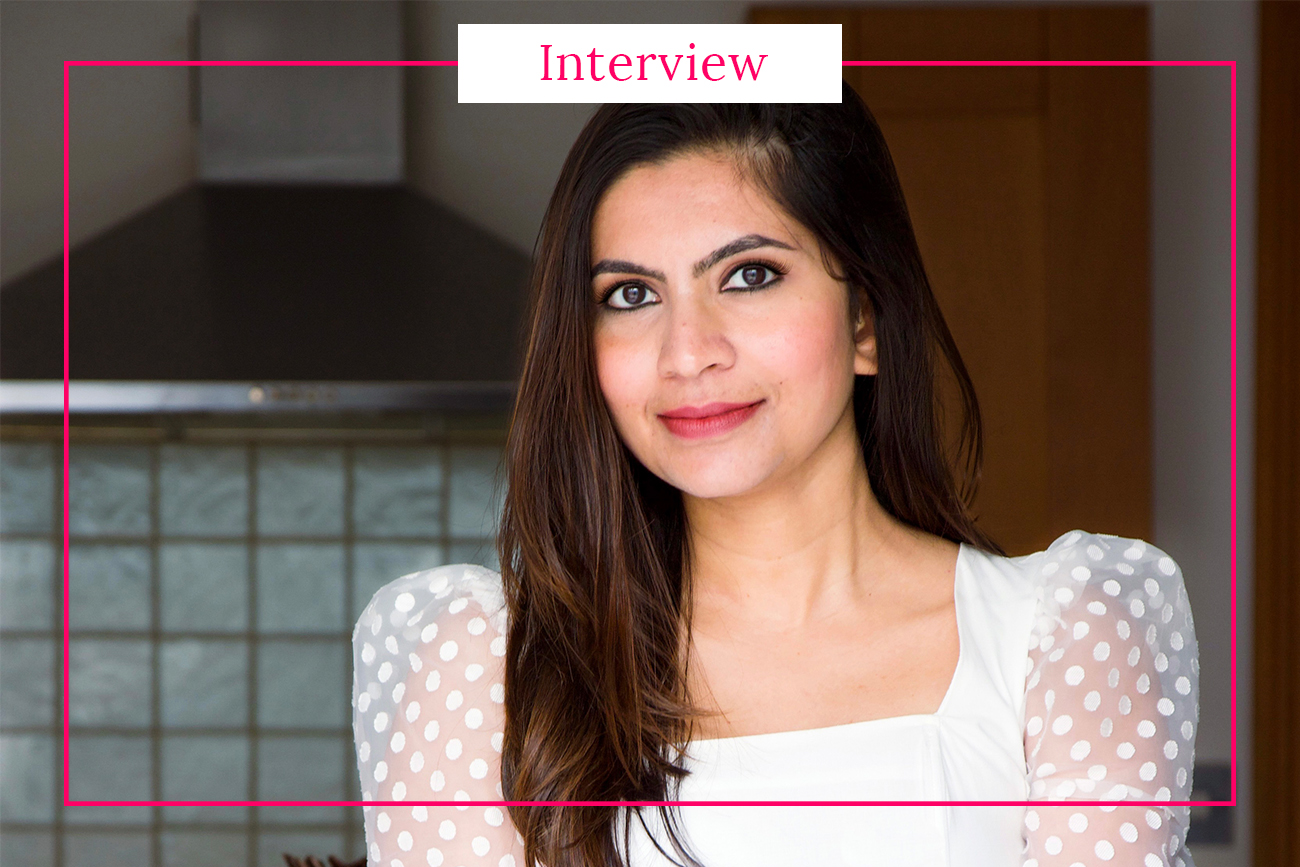 In this interview we asked Rujuta Sahani a few questions about her journey to become a food photographer and about her favourite spots in Jersey.
Rujuta was born in India but at the age of twenty she left home for good and moved to Scotland. She did her post graduate studies in Scotland and spent around nine years working in biotech research before moving to Jersey back in 2014.
Rujuta, can you please tell us about your business and services you offer?
I specialise in food and still photography along with recipe and content creation. My services go beyond than just taking a photo of a drink or a plate of food and specialise in food styling and photographing thus leading to a photograph that tells a story.
I have worked with a number of Jersey based businesses to help them with their digital marketing by taking food photography. Services vary from doing food and product photographs to recipe creation, levitation photography, reels and stop motion photography to name a few of the services.
What led you to become a food photographer?
It all started during the pandemic where I wanted to have a creative outlet rather than just being stuck at home working and looking after kids. I have always been a foodie and starting taking photos of my recipes and sharing with family to impress my mother!
That lead to me starting my own Instagram page with photos of my creation and from there a number of collaborations started to happen with UK, American and Jersey businesses which I must admit took me by complete surprise.
Food photography was a result of an accident rather than a drive to pursue that as a business. I am self taught and learned further through some good old text books and a lot of practice! I absolutely love what I do….food photography and styling allows me to continue to have a great creative outlet and if that leads to helping local businesses then everyone wins!
How does your typical day look when you are shooting?
Typical day ranges from being hectic to super hectic as I tend to do photography work during weekends only with a full house around waiting to eat the food that I am photographing! In all honesty, if I have done the cooking then most of my time is spent in finessing the food, followed by styling and then taking a good 40-50 photographs.
Things do get very interesting if the work involves doing levitation effect, stop motion and/or taking reels. There is a fair degree of editing work required…all in all taking a photograph takes a few seconds, but creating a production and final product ranges from 2-4 hours.
What would be the most important advice you could give to someone starting out in food photography?
May sound cheesy, but one really needs to be passionate about it. It can be a very creatively rewarding job but the journey can be tricky. At least for me it was and still continues to be with juggling so many things. Take your time and invest a lot of time in studying and practicing! Once you have mastered it then please help me as I am still learning.
What is the most challenging aspect of being a food photographer?
Time is not your best friend! The food photography kit and props require a good investment of time, energy and money.
Where do you find inspiration for your recipes that are available on your website?
My biggest inspiration is my mum who is a fabulous cook and always came up with creative ways to feed me all the greens and healthy foods when I was a fussy child….or may be still am. I read a lot of recipe books, watch a good few cookery shows and do regular experiments with my food. Many times they do turn out to be a disaster leading for my husband and kids to be the guinea pigs but it is all worth it at the end.
When you shooting your delicious-looking food, do you do it at home or do you have a dedicated space for that? And most importantly – do you get to eat all the food?
Ha ha….good question. Currently, everything is shot in my kitchen. I have a small space available in the kitchen and a good few props to help me with the shoot. There is a lot of food, drinks made on a weekly basis and all consumed thanks to family, friends and good neighbours.
What is the best place to try local food in Jersey?
This is a very difficult question….there are so many good places around. We as a family either go out or have a take away from different outlets. Our family favourite is Thai food and we tend to order a lot from Dicq Shak, Spice of Life and Old Station Cafe. When it comes to Indian food we do love Saffron's menu at Hotel De France, it's fine dining but just beautiful plates of food that we can't get enough of.
How would you spend your perfect Saturday on the island?
It has to start with some healthy breakfast and good few cups of tea somewhere near the beach (read El Tico!), followed by a hike near Bouley Bay, walk or bike ride on the Avenue with my family and finishing with stay home take away Thai food.
What makes the Channel Islands special to you?
Stunning natural beauty, beaches and close proximity to the continent but also the people who have been super supportive to me when I started in food photography.
If you would like to learn more about Rujuta's business, check out her website Thyme N Vine or Instagram page for some delicious looking meals and drinks.