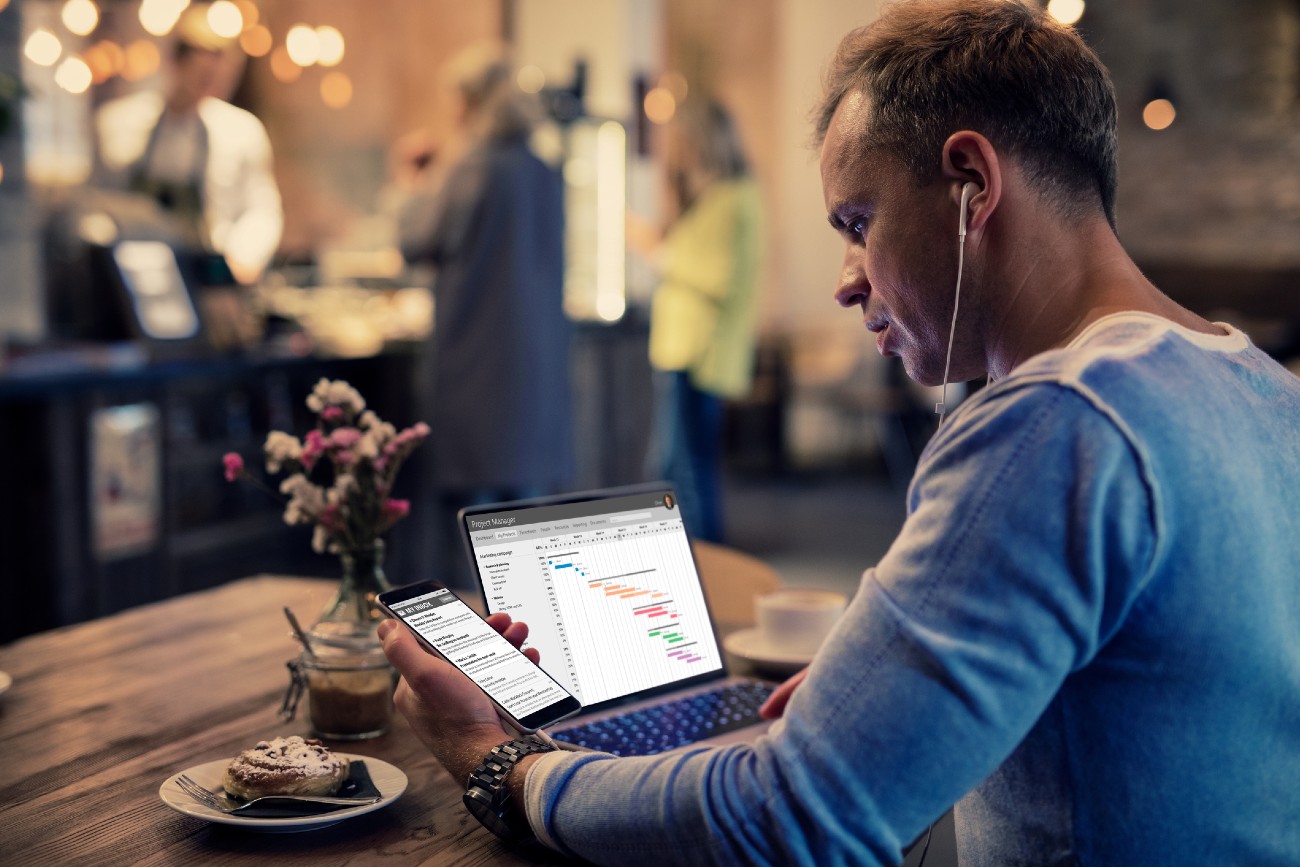 Since the pandemic hit in early 2020, we were all pushed to embrace the virtual aspect of life. The famed 'home office' became our day-to-day norm. From daily zoom meetings to managing our workload, where a strong Wi-Fi connection was an absolute must.
This inspired some to pursue the full digital lifestyle, by taking it even a step further and becoming what is known as digital nomads. This term was believed to be coined in 1997 by Tsugio Makimoto and David Manners in their book 'Digital Nomad'. This 2020 pandemic lifestyle has led to a significant uptick in those who consider themselves digital nomads.
How to choose the perfect place for work
As a digital nomad it's essential to find a cozy corner in a café or a co-working spot in this new destination you find yourself in. Although the Channel Islands are 'small', you'll come to find that they have a variety of unique cafes you can visit to spend a few hours with your laptop.
If you prefer to work in a cozy café or a nice restaurant where you can just pull out your laptop and work away, it's good keep in mind the size of the café. If you're planning on spending over 4 hours in a specific café working maybe finding a coworking space would better suit your needs. Or if you have a more flexible work schedule and can work a few hours from one spot to then spend a few more at a different spot later in the day then maybe cafes are your best option. As an added bonus working from a different café will give you the opportunity to try distinct spots throughout the islands.
The best cafés in Guernsey for digital nomads
Here you'll find some good café options you can pop into for a morning coffee, or two, as well as nice lunch spots where you might be keen to enjoy lunch and a view as you work away.
For a nice coffee in a tiny café, Muse is the perfect fit to get cozy with a latte and sit out on the chairs along the pavement or inside.
For a local favourite where you might be keen to enjoy a full English or a nice coffee with a pastry, Café Emilia is the perfect spot. Its located on a lovely street with different shops and restaurants around it, so you can pop in to work and then wander around.
Fancy an espresso while looking out onto the open sea? Then you'll love Fermain Beach Café. A perfect spot to stop at after walking along the cliffside paths. You'll be able to enjoy views everywhere you look as you open up your laptop to sit out and enjoy the Guernsey coast. It offers a range of food options, so you might go for a coffee and a nice pudding to go with it or various lunch options from a smoked salmon sandwich to a savoury pasta. They are open from 10 am to 6 pm every day, so you can plan around a nice morning walk along the cliffs to make it this nice beach spot by lunch time.
If you're keen for a nice coffee in a French styled café where you can see passing boats sat by the window, it might be worth stopping by Christies Brasserie. A spot categorized as a 'must' by many where you can enjoy delicious food, a nice atmosphere, all right by St. Peter's Harbour.
If you're looking for a more "work friendly" place for your time in the Channel Islands, right on St. Peter's Port you can find the Digital Greenhouse, a coworking space you can book through CoWorker. 
So, if you are fussed about trying a new café spot to work from every day, Guernsey has plenty. While offering a proper coworking office space right on Market Street should you need it.
Find out some useful tips about working remotely in the following article: Top Remote Work Ideas for 2022