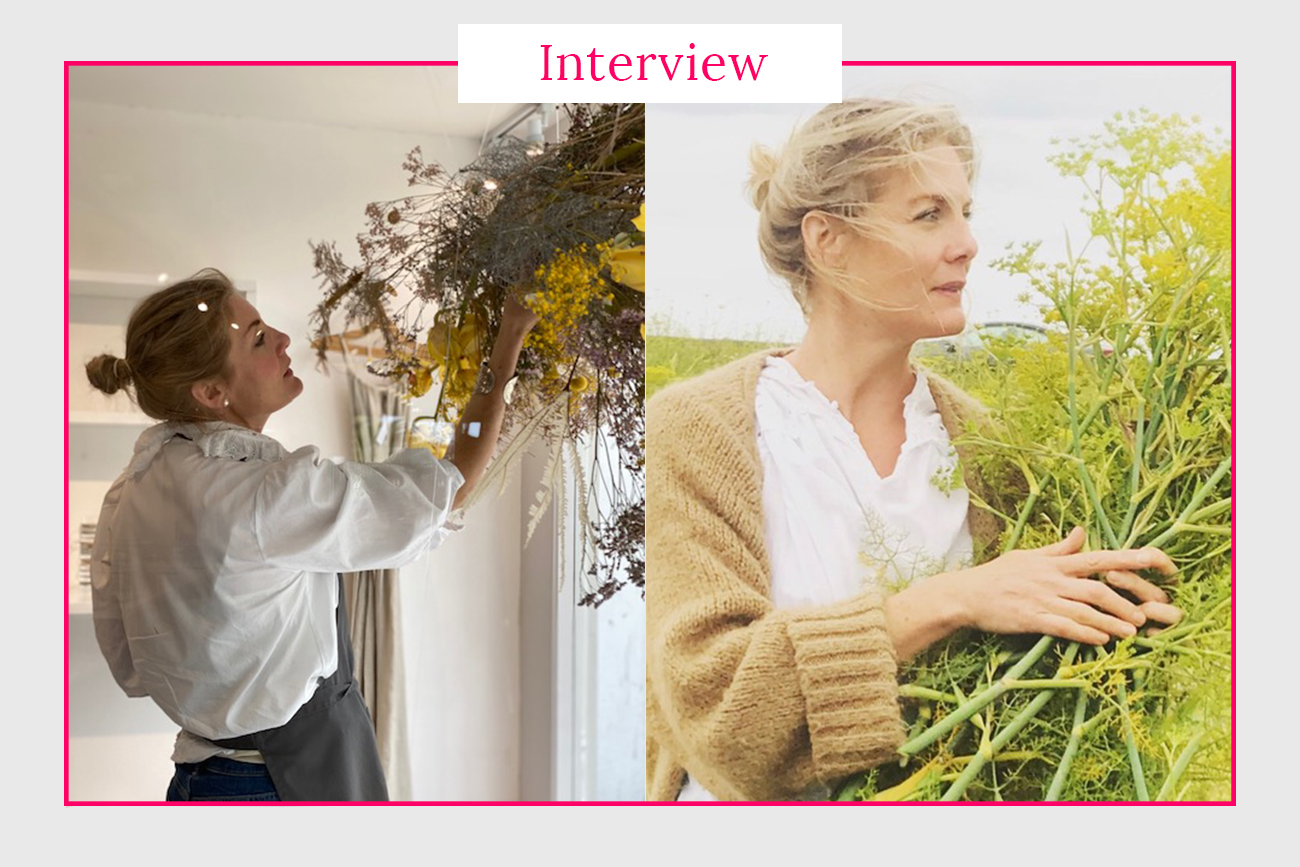 In today's interview, we reached out to Claire Galliott who lives in Guernsey and runs a floristry & styling company called Simply Bespoke that offers a bespoke floral services from bouquets to large events and weddings.
Her journey into floristry happened quite by accident and what was a hobby is now a flourishing business. She trained at the London Covent Garden Academy of Flowers and then at Talloulah Rose Flower School in the Lake district .
Apart from that she is also a full time mum to her two children Ted and Grace.
Claire, what led you to become a florist and start your own business?
Quite by accident helping a friend set up flowers for her opening night of her fashion business. What was a hobby has now turned into a full time flourishing business.
Are some of the flowers you use grown in the Channel Islands? If so, can you please share with us which ones?
I love to use as many locally grown flowers as possible, from Cafe au Lait daliahs to Freesias.
What was the biggest event you ever did and how many days did it take to prepare?
Our biggest event to date was a wedding in October 2021. It took us 7 days to prepare for and we spend 4 days living within the OGH where all the florals where done in situ. Big big and a very fun wedding to do.
What are your goals for your business in the coming years?
To continue with our success we have seen over the last few years and offer different floral designs, always pushing our creative boundaries and trying new things to create that WOW factor.
What does your typical day look like when you are in the process of preparing a flower decoration for a wedding?
Lots of cups of teas, radio always on, buckets filled with an abundance of flowers, my team on different tasks and workstations, and lots of chatter and running around from one venue to another. I always have a very strict to do list so I am totally organized, especially if we have more than one wedding on that day.
What flowers do you like to decorate your home with?
Honestly, I don't tend to have fresh flowers at home, but if I do it is the majestic Delphinium.
What places in the Channel Islands do you visit when you need to unwind?
We love walking down to Fermain Bay in the summer months and enjoy the best crab salad on the island.
How would you spend your perfect weekend at the Channel Islands?
Going for a bike ride around the windy country lanes, a pub lunch at Les Dourves Hotel and then a swim down at Fermain Bay.
How would you describe the islands to somebody who has never been?
A hidden gem of beautiful beaches, a pretty and historic town and fantastic restaurants.
What activities would you recommend to your friends who are visiting the islands for the first time?
Herm and Sark are defiantly worth a visit as well as hiring bikes to explore what the island has to offer. Explore the coastal cliff paths to take in the true beauty of the island.
If you would like to order some beautiful flower decorations from Claire then check out her website Simply Bespoke Guernsey.