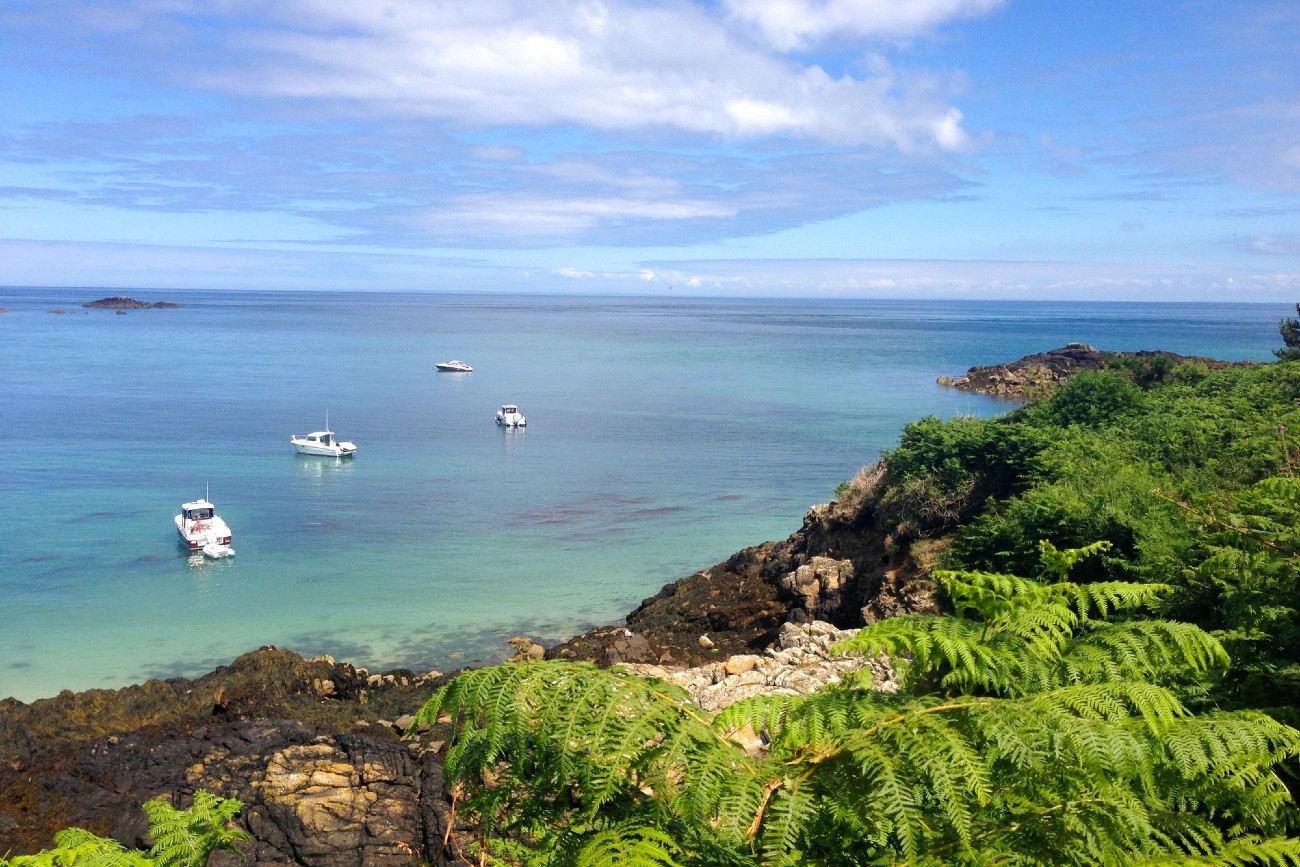 It's like bar hopping but with islands, not pubs. My friends from London who visited me in Sark knew that they wanted to make the most out of their weekend break in the Channel Islands and try to visit most if not all the islands.
You might think it's a hassle to figure out the journey to and from islands but honestly the ferries are great. It's no more complicated than sorting a train journey.
So we decided that spending their first few days exploring Guernsey would be the best.
We booked a ferry to go over to the island of Herm. The Herm passenger ferry leaves from St. Peter Port Harbour and takes just about 15 minutes from Guernsey to Herm. You can either book online or ring them to sort it out.
It's quick and easy and they have the timetable posted on their website so you can keep track of the next ferry. During the summer months the first ferry leaves Guernsey at 7:45 am and the last one leaves Herm between 6:30 and 10:30 pm, depending on the day of the week. (eservation info: reservations@herm.com / +44 1481 750000)
My friends decided to leave Guernsey at 10 am. First of all, we had a nice breakfast and then we headed straight over to the ferry.
We spent the day in Herm. Since it is a relatively small island it was easy to explore most of it during the day leaving us with enough time to sit back and relax at one of the popular beaches. We got on the second-to-last ferry, which that day was the 7:30 pm.
We then headed back to Guernsey and got ready to head out to Sark first thing the following morning.
The journey to Sark is a bit longer. So be prepared to factor timing into this journey.
The ferry can also be booked online and they have frequent ferries coming and going all day. Although it is more limited during the winter months. You can also have a look at their timetable on their website. (reservation info: www.sarkshipping.gg / 00 44 (0)1481 724059)
You may want to consider to book accommodation in Sark for one night. But it is also feasible to get the afternoon ferry back to Guernsey if you don't fancy staying.
My friends loved their stay in Sark.
This wasthe island hopping itinerary my friends chose. The idea is you can mix and match what islands you want to visit.
All the ferry journeys can be booked online, which takes the stress out of it!
And if you can't find how to sort it, there are plenty of welcoming locals happy to point you out in the right direction.
Fancy a cup of coffee on Herm? Then don't miss the following article: Guide to the best cafés in Herm