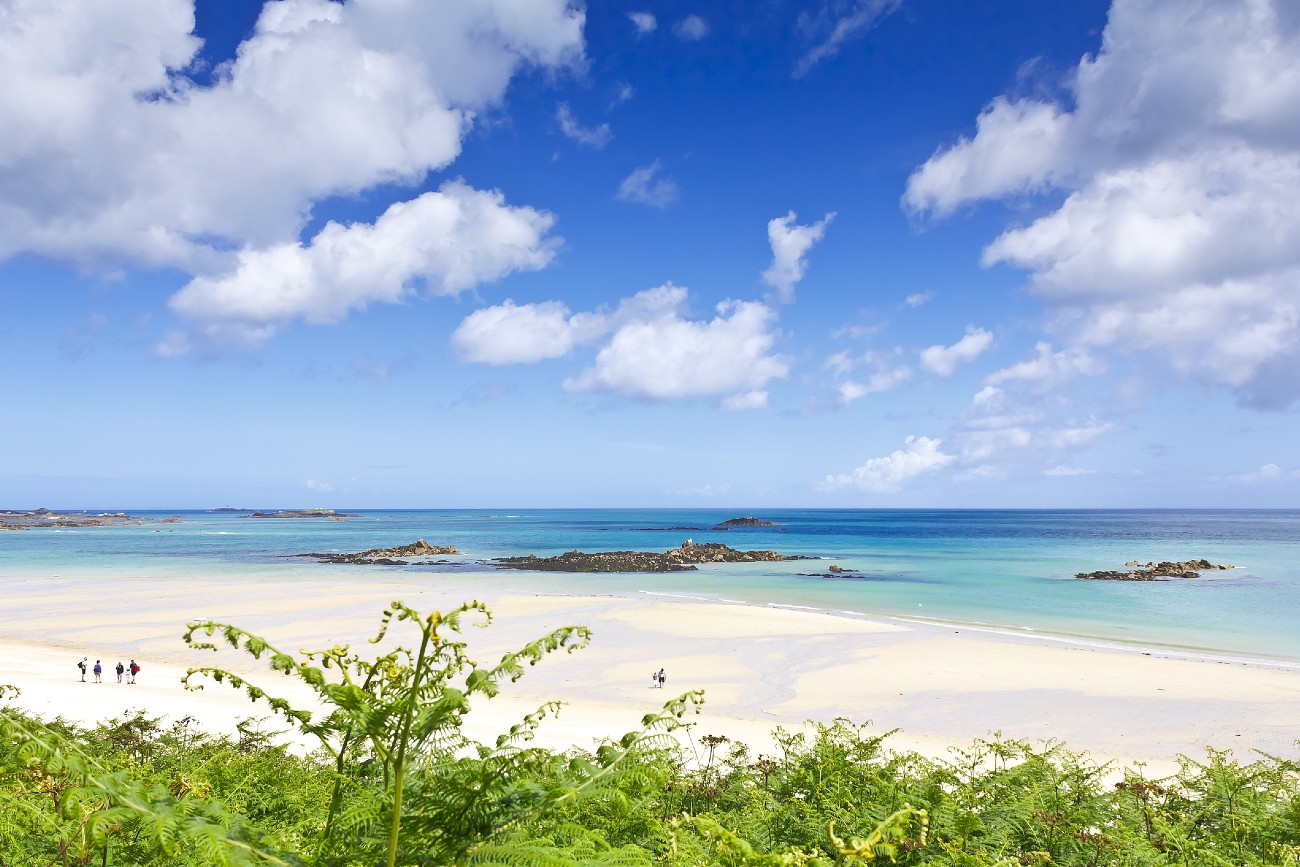 As soon as you arrive on Herm you'll quickly realise just how mystical this island is. But – trust me here – I too fell into the perpetual debate where you are now.
On holiday your days are quite literally numbered, so one must use them sparingly. Because we all want to make the most of our holidays. I wrestled with the question of whether escaping to one of the smallest Channel Island's was worth it during my first holiday there. After spending a glorious day, that ended up ranking among my favourite during holiday, I can say yes. It was worth it.
So I'm going to share a little bit of our perfect day on Shell Beach. A day that I often daydream about now that I'm sitting at my desk typing away.
A day on magical Shell Beach
We settled into Shell Beach which had been amply recommended more than once. We found ourselves starting at Alderney Point and strolled down towards Shell Beach Café. It was a ten-minute walk that we stretched out to 20 because we kept stopping along the way looking out at the clear waves that continually crashed against the beach. We then settled on the beach, stretching out our beach towels to spend a good few hours basking in the sun, reading and snacking. The water was so inviting so we also went for a dip or two to cool off.
The best part is you'll find the cosy Shell Beach Cafe right on the sandy beach. There are options for takeaway. Like sausage rolls, sandwiches, and all those finger-licking delicacies we all know and love. You can never go wrong with a sausage roll.
Instead of ordering and taking the food back to our sandy spot, we decided to sit down and shake the sand off our feet. You will perhaps be relieved to hear that there is also a drinks menu. I know I was craving a pint after a hot and lush day on that stunning beach. Thankfully they had a long list of options to choose from.
The comfort and familiarity you'll come to feel on this mystical – stunning – island is unparalleled. If you're currently on the fence about whether or not to leave the more popular and well-known islands of the bunch to discover these little islands. I hope it helps when I say I would've hated to leave my first holiday to the Channel Islands without spending a day on this charming island. Leave the bustling beaches and escape to this smaller island that is waiting to surprise you. Who knows, you might have it all to yourself.
Would you like to find out more about my very first impressions of Alderney? Then don't miss the following post: My first visit to Alderney Island