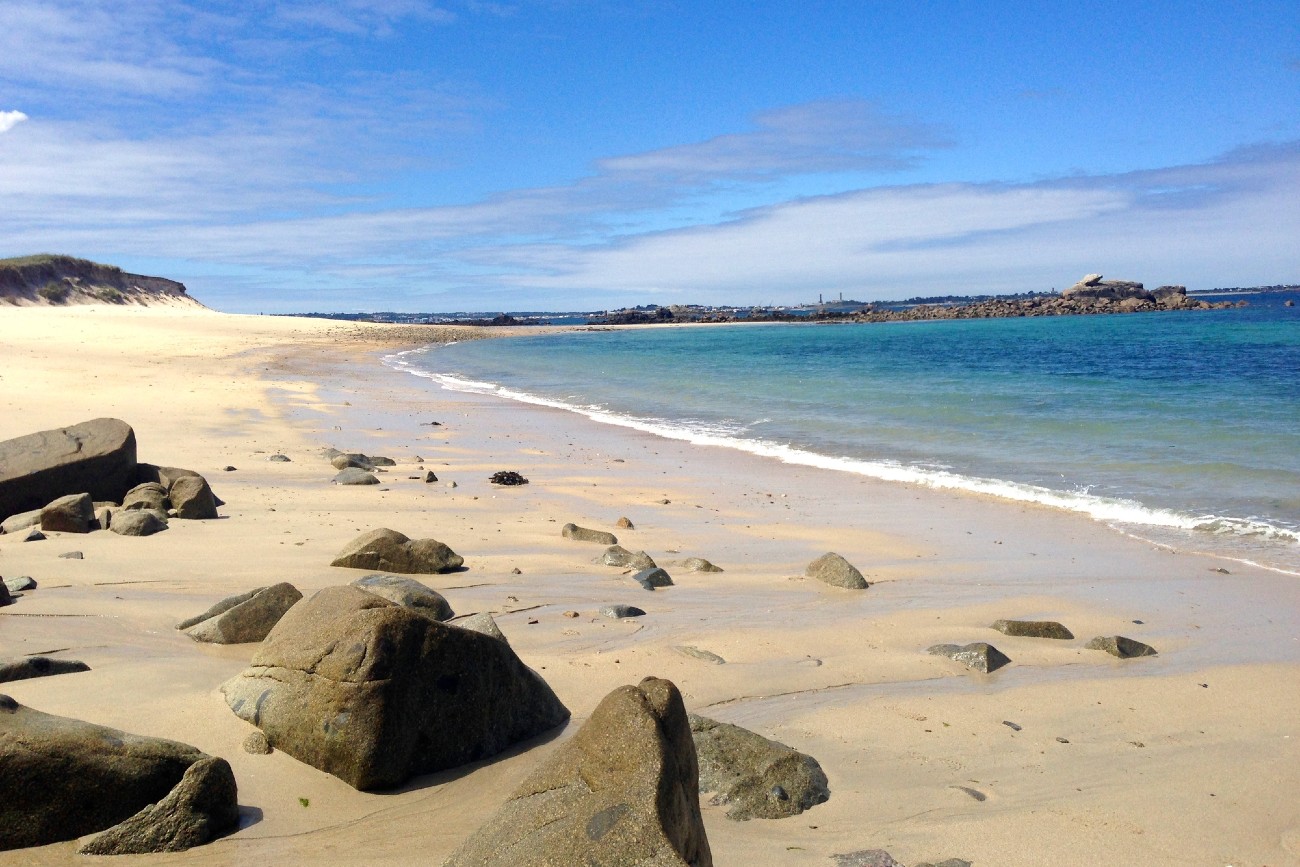 We decided to head to the west coast of the island. We settled on Oyster Point to escape the more popular Shell Beach and settled in for the serenity offered on this secluded beach. The thought of having a beach almost to ourselves seemed too good to be true. So, we went on our way to see what the west coast of the Herm island had to offer.
Nothing quite compares to this side of the island. For a moment it even felt like we had the entire island to ourselves. The beach was gorgeous and luckily it was quite sheltered, so we didn't struggle with any stubborn winds.
If you want to make your escape to Oyster Point make sure to pack a few snacks as it is quiet and not much buying to do, although Shell beach is only a 10-minute walk away.
If you do find yourself struggling with the solitude of the west coast you can be back on the other side of the island in under 15 minutes which honestly makes exploring this island such a breeze.
We were quite keen on sticking to the west coast for the most part. So, we came with our cool bag in hand, towels and food ready to go. Between the long sandy beach and the stunningly clear waters, we felt the day dwindle by.
This beach is perfect for laying out in the sun, with a book. I took a nap, woke up, went into the sea and then repeated that all over again. It was lush. And the only noise or disturbance we had was that of an occasional seagull. Thankfully they kept to themselves and just added to the charm of this lovely day at the beach.
Fancy a cup of coffee on Herm? Then don't miss the following article: Guide to the best cafés in Herm